Creamy Sun-Dried Tomato Pesto Gnocchi is a easy and flavorful main dish or side dish recipe ready in just 20 minutes!
Hello there!  This is Katie from The Casual Craftlete blog.  Today I am sharing a super easy pasta recipe made with a creamy sun-dried tomato pesto, gnocchi, and fresh basil.  This recipe makes a great dinner for busy nights or a perfect side dish.  Ready in only 20 minutes, this is comfort food at it's best.
When the weather gets chilly, I am all about comfort food.  There is just something about eating a warm hearty meal that satisfies the soul.  This creamy sun-dried tomato pesto gnocchi has a flavorful and rich sauce and paired with gnocchi it is so filling.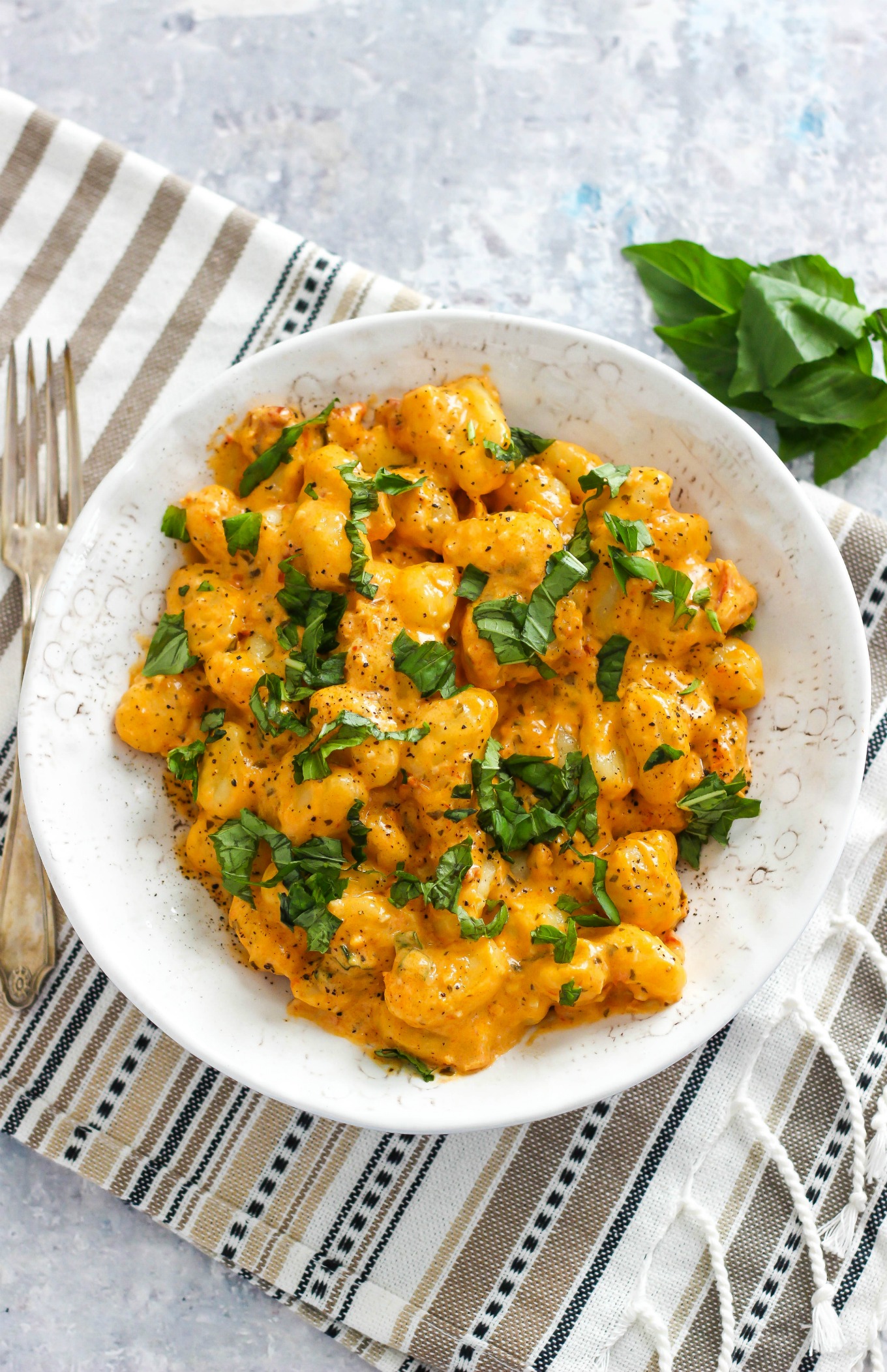 Gnocchi are little soft dough dumplings that are like pillows in your mouth.  If you have never tried them before I highly recommend this recipe.  Instead of using regular pesto, I used a jar of sun-dried tomato pesto from the store, which makes this recipe very easy to make and tastes great.  I like to add fresh garlic and basil to pump up the flavor and balance out the dish.  If you have 20 minutes you can totally make this recipe.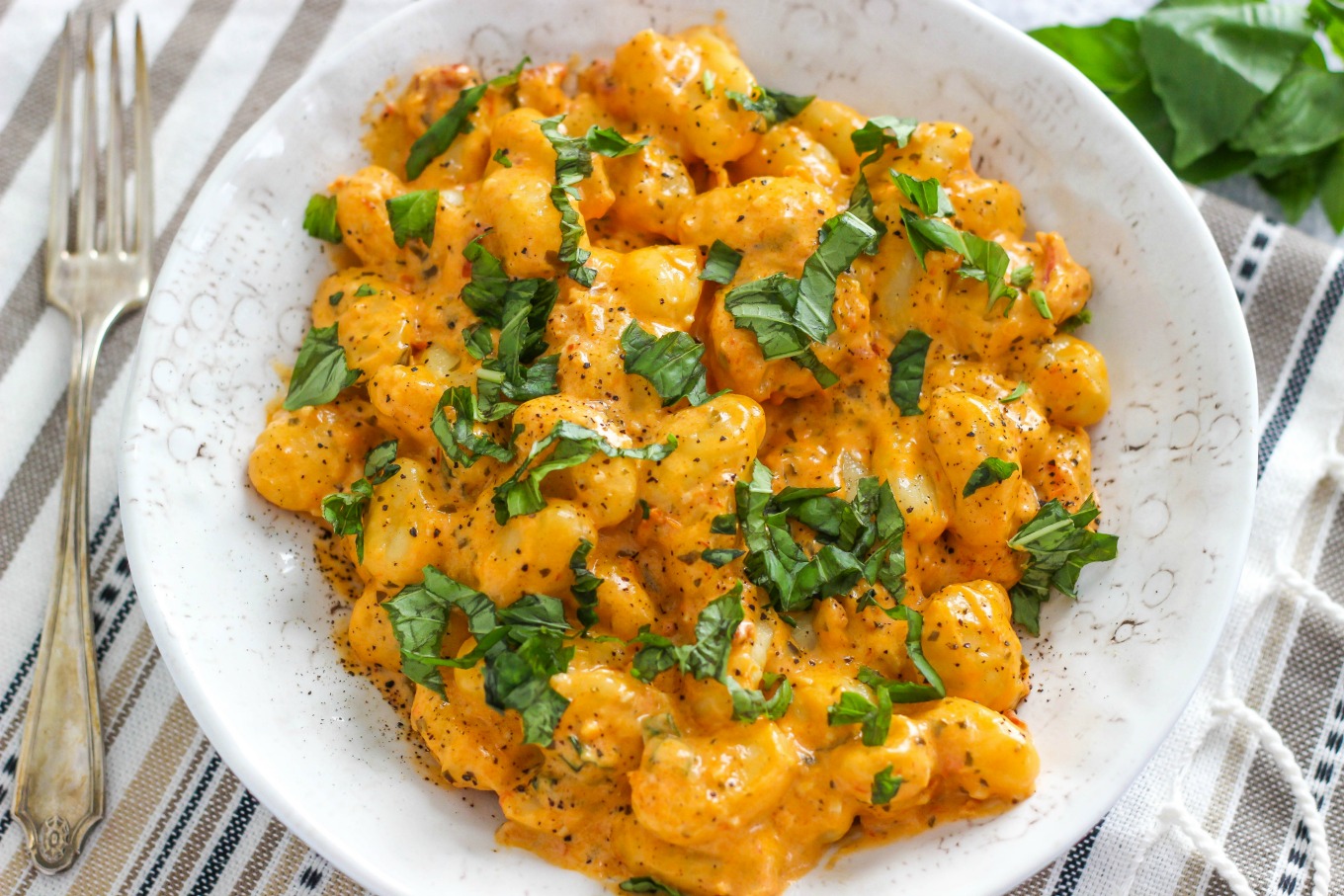 Creamy Sun-Dried Tomato Pesto Gnocchi
Ingredients
2 tablespoons sun-dried tomato pesto (Prego)
1 package potato gnocchi (17 oz)
1 teaspoon corn starch
¾ cup + 2 teaspoons heavy cream
1 tablespoons unsalted butter
2 tablespoons olive oil
3 cloves garlic, minced
salt & pepper to taste
fresh basil, parmesan for topping (optional)
Instructions
Bring a large pot of salted water to a boil. Cook gnocchi according to package instructions (about 2 minutes). Drain and set aside.
While water is coming to a boil, place a pan on the stove over medium heat. Add butter, olive oil and garlic to the pan. Saute until butter is melted and garlic is fragrant.
Combine corn starch and 2 teaspoons of heavy cream in a small bowl and whisk until smooth.
Add remaining heavy cream, corn starch mixture and pesto to the pan. Stir until sauce begins to thicken. Turn heat off.
Add cooked gnocchi, salt and pepper to the pan and stir to combine. Taste and adjust seasoning as needed.
Serve with fresh basil and parmesan.