Dinosaur Food Art – this is a simple and fun way to make lunch exciting for your little dinosaur lover!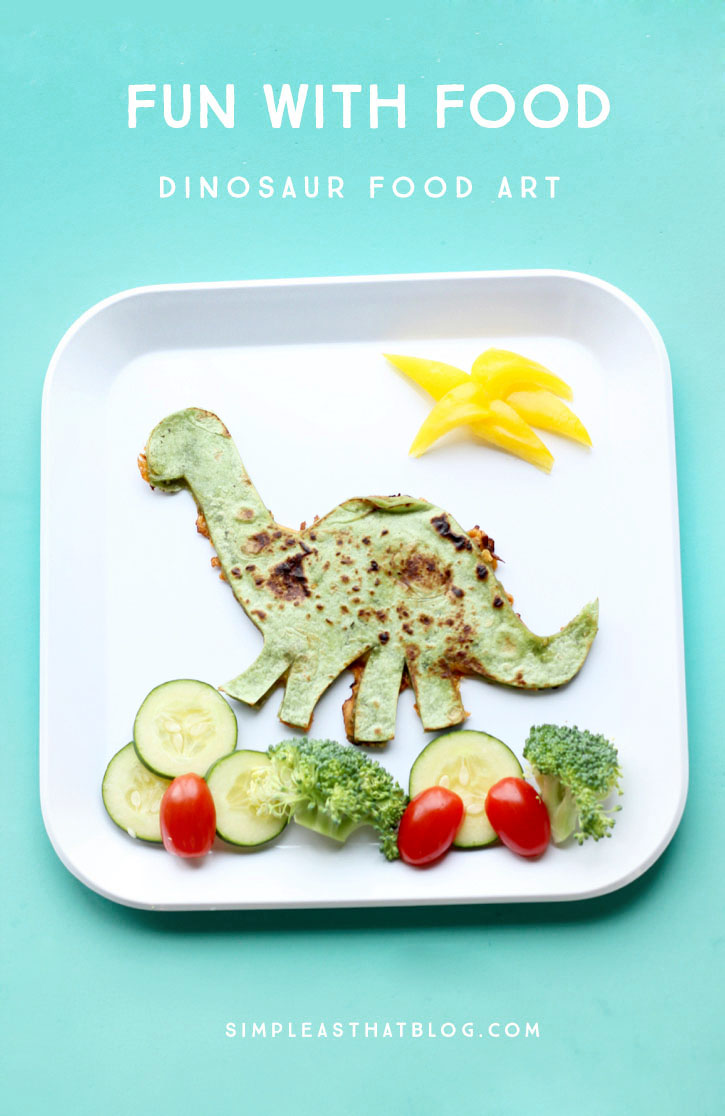 Hey there! My name is Carisa from Messes to Memories and I'm excited to be sharing some cute food art ideas in a new Fun With Food Series here on Simple As That. I am a huge fan of making learning fun so we incorporate simple food art projects into our lessons at home as often as we can!
My kids get so excited about fun food, they will eat almost anything. This is a great way to get kids to eat some delicious fruits and vegetables. In my experience, when you're making food art, your kids will listen to everything that you say. It's pretty great!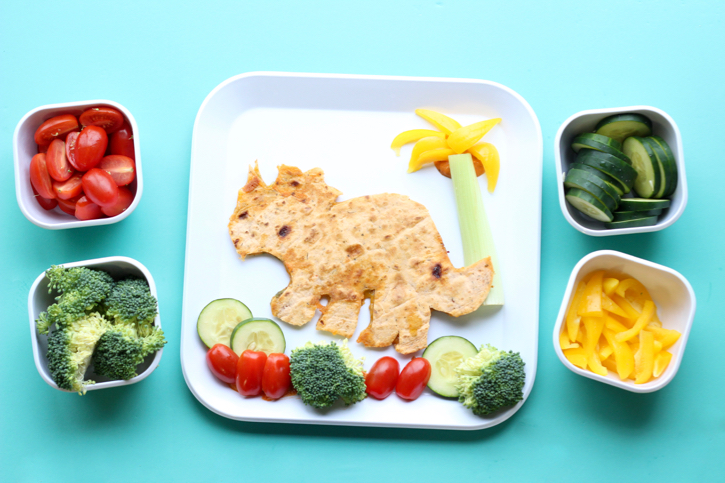 Supplies
Tortillas
Cheese
Assorted Veggies -Broccoli, Cucumbers, Cherry Tomatoes, Bell Peppers, Celery
Dip
Instructions
These dinosaur quesadillas are super easy. All you need to do is put one tortilla in a hot pan, top with cheese and stack another tortilla on top. Cook evenly on both sides. When the cheese is melted, remove from pan and use a sharp knife to cut out your dinosaur shape. We cut out a Triceratops and a Brontosaurus.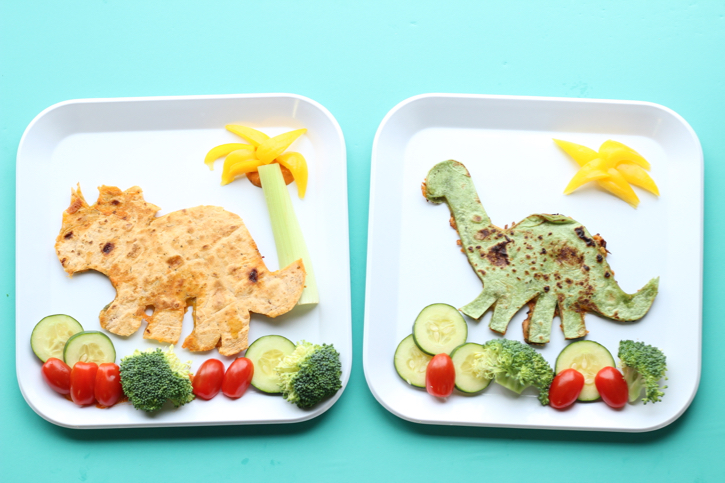 We had a bunch of vegetables all cut up and a little dip. I spread some dip on the bottom of the plate and then let the kids make their own rocks, volcanoes, bushes, trees and whatnot with the veggies!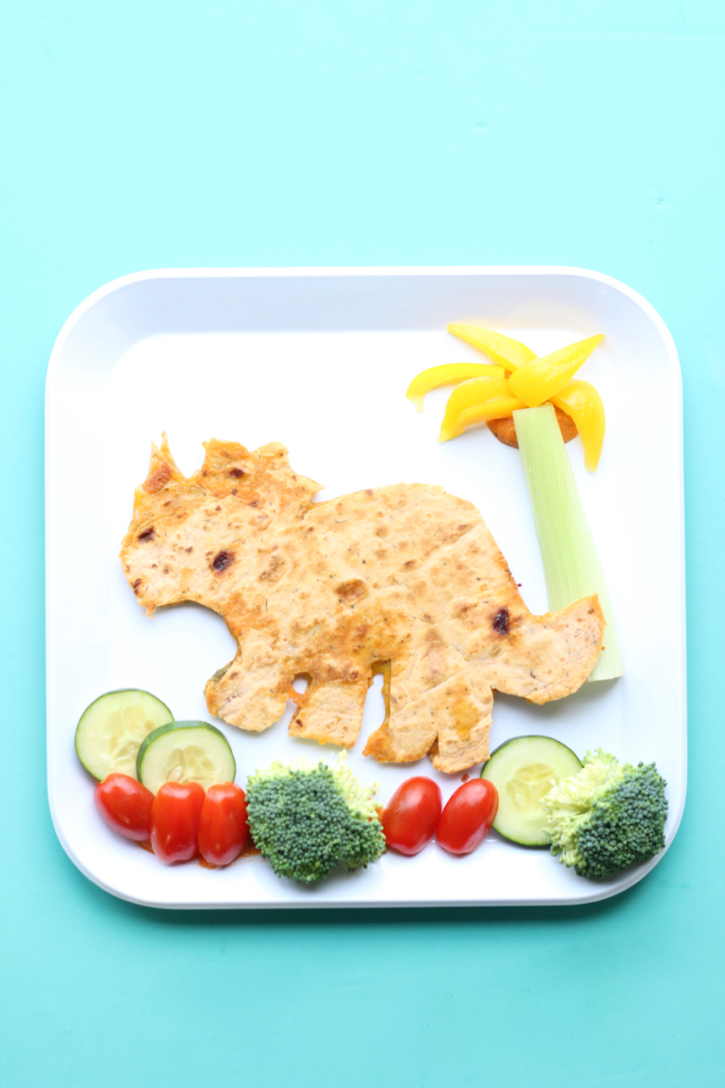 If kids want to play with veggies before they eat them, I am completely on board with that. Stay tuned for more simple, kid-friendly food ideas coming in the Fun with Food series!