Add a little rustic, outdoorsy flair to your holiday decor and gift wrapping with these free buffalo check plaid Christmas printables.
I love decorating for Christmas but it has to be simple –festive without being over the top.
One of the easiest ways to add some holiday cheer to your home decor is to switch out one or more of your current framed photos for Christmas prints.


Free Buffalo Check JOY Deer Head Print
This past week I put together an Outdoor Adventure-Themed Christmas Tree highlighting our family's love of the outdoors. I wanted a print to go with the tree that I could hang in our home so I designed this Buffalo Check JOY print with a fun, faux-wood Deer Head in keeping with the outdoorsy feel of our current Christmas decor.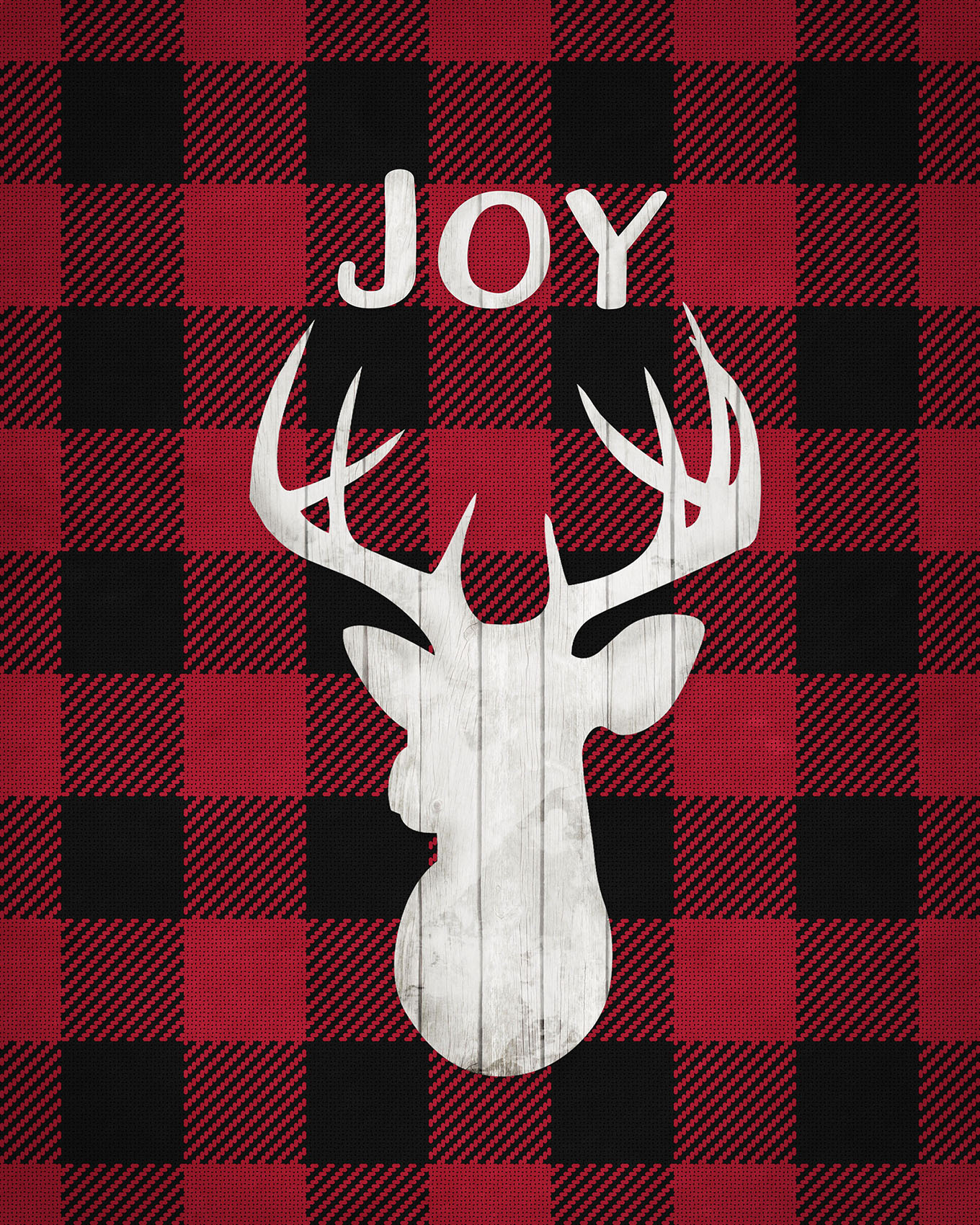 I love how it turned out and I wanted to share it with you. This print comes in 8″ x 10″ size and can be framed and hung in your home. It would also make a lovely handmade Christmas gift for a friend or neighbor. Just download, print, and place it in an inexpensive frame for easy gift giving!
Free Buffalo Check Printable Gift Tags
To coordinate with our tree and the joy print I also created this set of 6 printable gift tags. They add just the right touch of rustic, outdoorsy flair to your holiday packaging.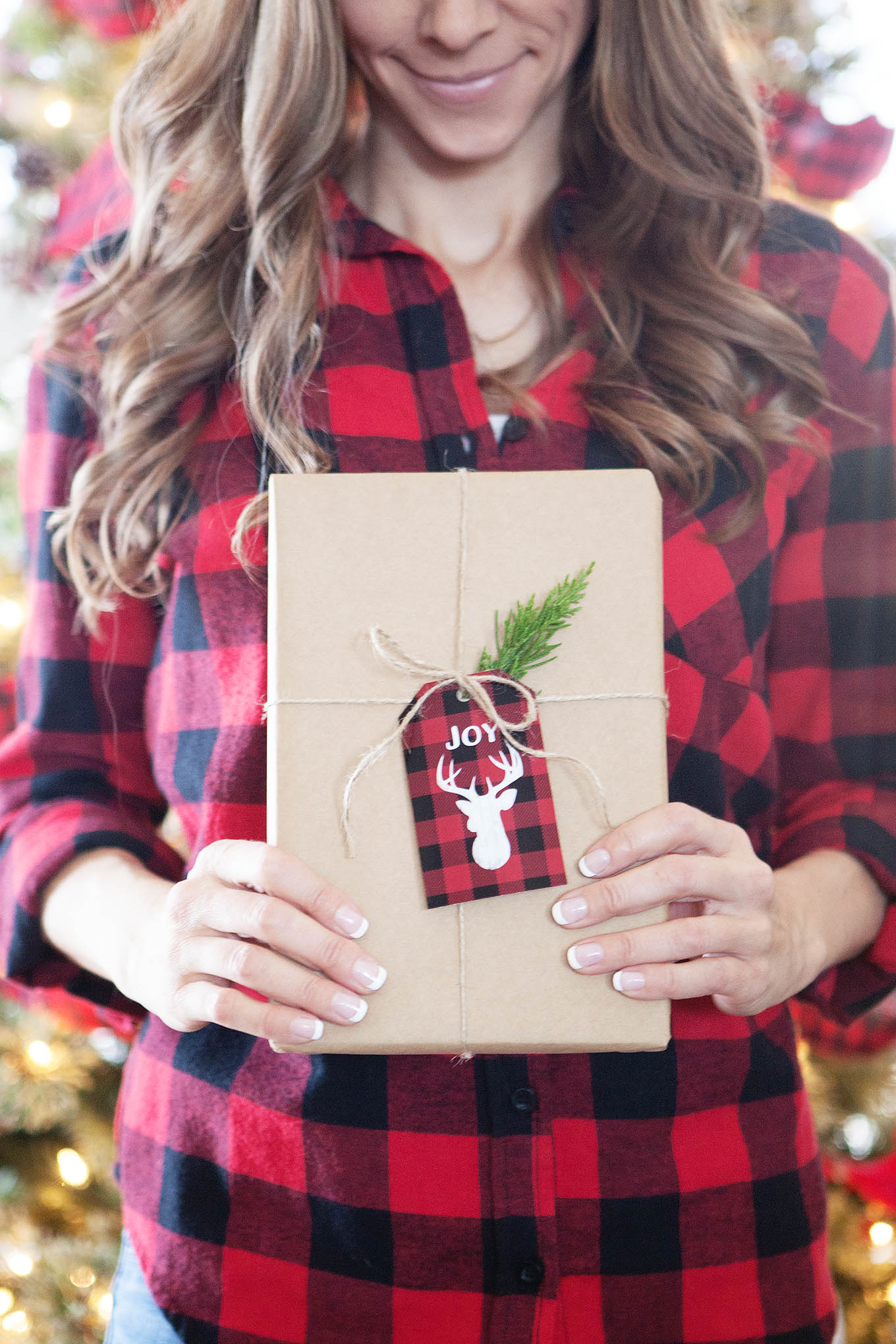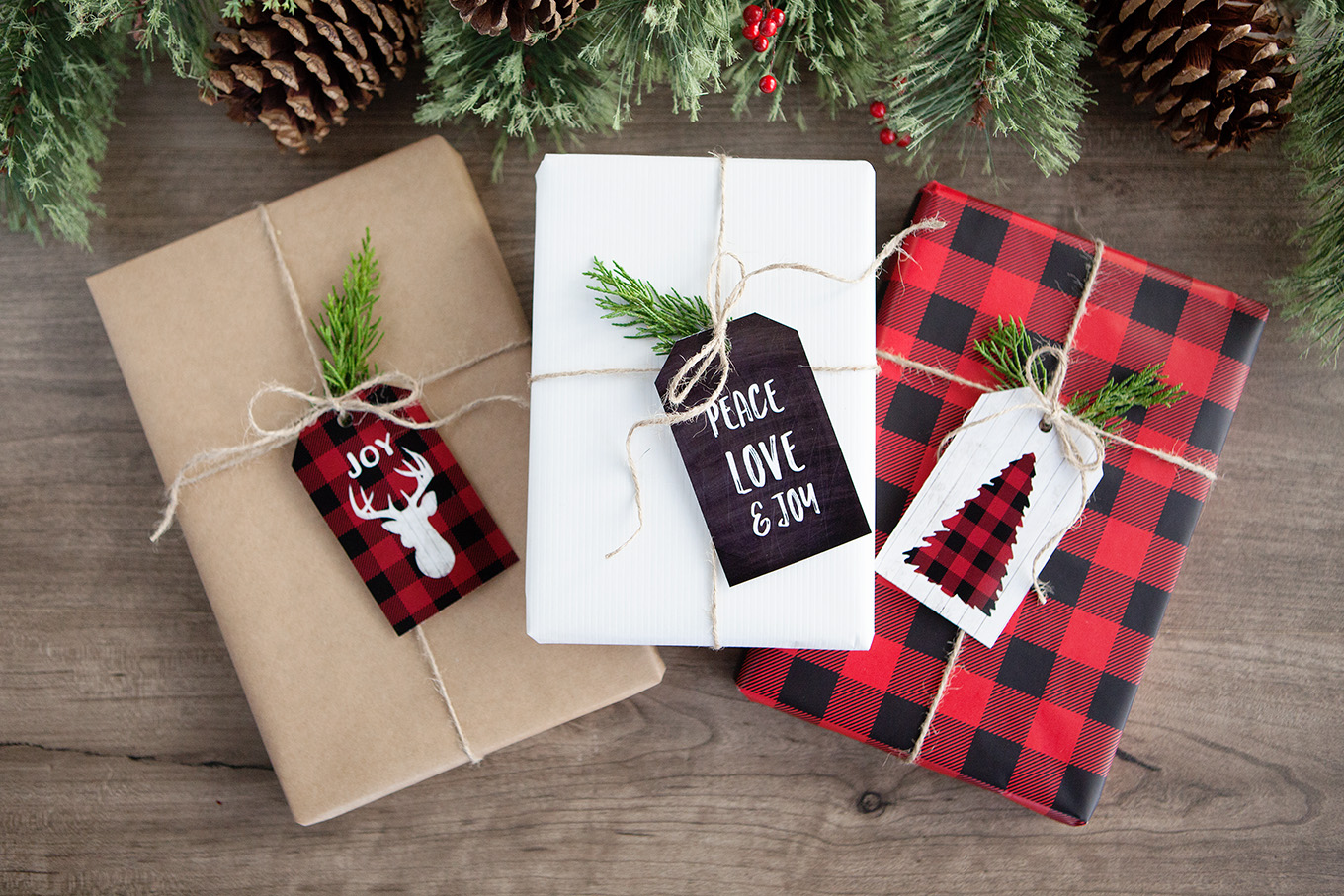 Wrapping gifts doesn't have to take a lot of time. With minimal effort you can package them beautifully. I like to stick with basic wrapping paper (think red, kraft or white) then accessorize with twine, sprigs of greenery and a cute gift tag!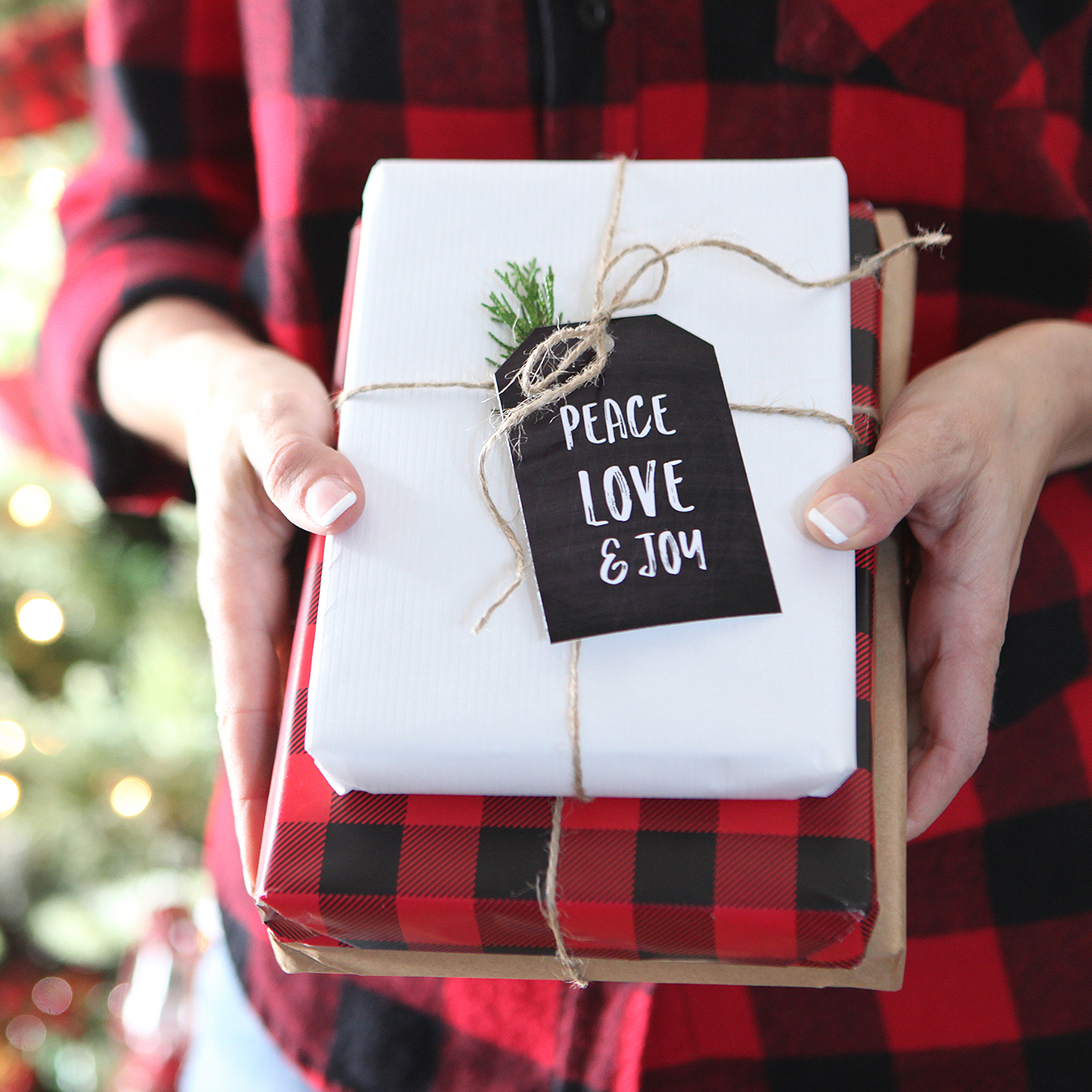 Print these tags on 8.5×11-inch card stock, cut out and attach. These gifts took me minutes to wrap and look so pretty!
If you liked this post you might also enjoy…