These Healthy Peanut Butter Snack Bars are gluten free and make a perfect high protein snack or breakfast!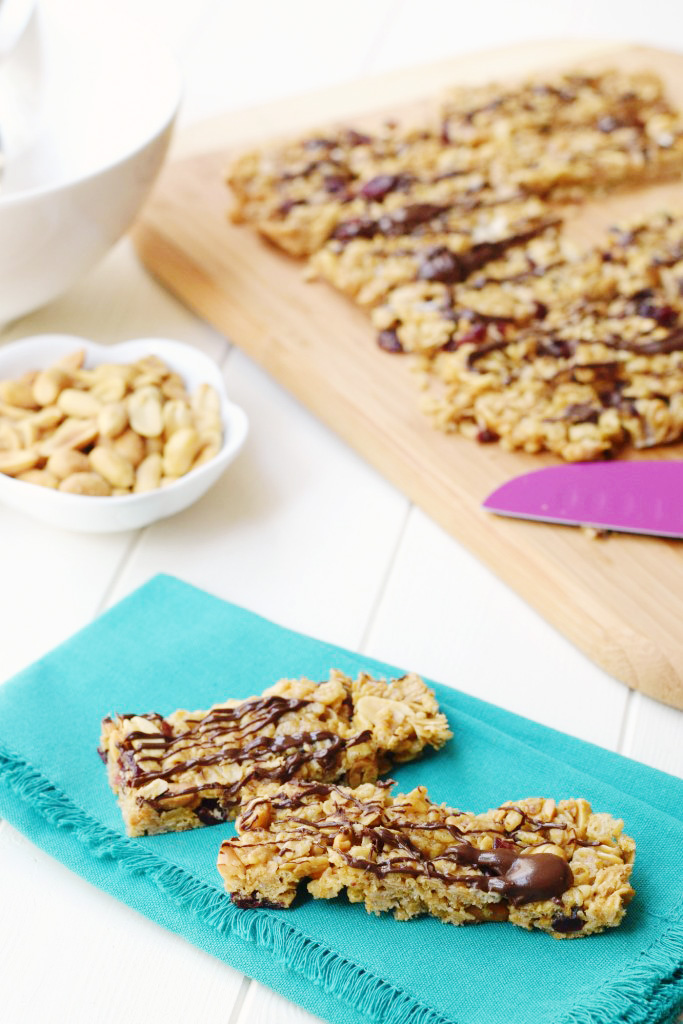 Hey guys! Tiffany from Feel Great in 8 back again! I'm happy to be back sharing another simple and healthy recipe with you!
I don't know about you, but love back-to-school time! New backpacks and lunch boxes, and all of us fresh and ready to make it a great year. By the time we hit May we'll be probably be back to eating the same boring breakfasts and lunches on repeat, but right now I'm excited to try a whole bunch of new healthy recipes to make our meals delicious and exciting.
These Healthy Peanut Butter Snack Bars are super simple to throw together and make a delicious and healthy breakfast or lunch for your school kids. They are gluten free, low in sugar, and high in protein, so they'll help fuel you and the kids for busy days.
We're only on week one of the new school year and these yummy snack bars have already been a breakfast, packed for lunch, and been a favorite soccer practice snack.
They are also super easy to tweak with your favorites – you can use puffed rice or puffed barley, add your favorite dried fruits, and of course top with a drizzle of dark or semi-sweet chocolate. You could even switch out the peanut butter for your favorite nut butter and use chopped almonds or cashews. The possibilities are endless and delicious!
If you need these to be gluten free, just make sure to check the containers of oats and puffed rice cereal to make sure they are certified gluten free. I also recommend using dried fruit that is naturally sweetened, or low sugar, just to keep them healthier and cut back on the total sugar. You can also leave out the mini marshmallows if you're wanting to go even healthier.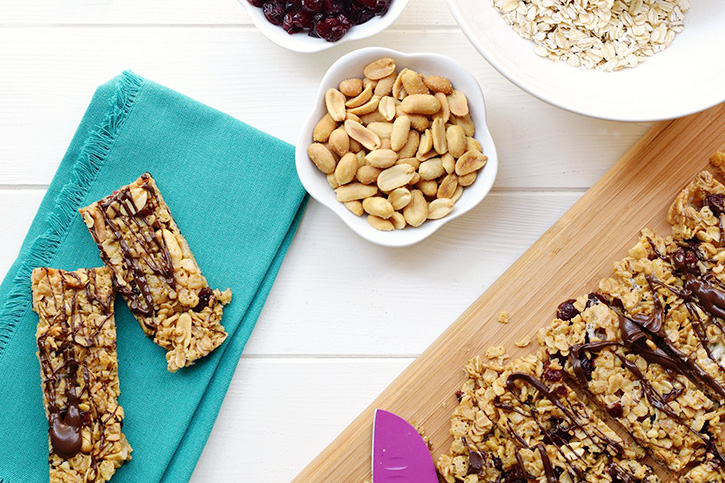 Anyway, onto the recipe! I hope these are a favorite at your house too!
Healthy Peanut Butter Snack Bars
These Healthy Peanut Butter Snack Bars are gluten free and make a perfect high protein snack or breakfast!
Author:
Tiffany - Feel Great in 8
Ingredients
⅓ cup natural creamy peanut butter
1 tablespoon unrefined coconut oil
½ teaspoon salt
1 teaspoon vanilla
⅓ cup honey
1¼ cup puffed rice cereal
1 cup old fashioned oats
⅔ cup dried fruit
⅓ cup chopped peanuts
⅓ cup mini marshmallows
Instructions
Coat a 11x7 inch baking dish with coconut oil or butter and preheat the oven to 350 degrees F.
Combine peanut butter, coconut oil, honey, vanilla, and salt in a microwave safe bowl. Microwave on high for 1 minute or until bubbling.
In a medium bowl stir together puffed rice, oats, dried fruit, peanuts, and mini marshmallows.
Pour the peanut butter mixture over the puffed rice mixture and stir until well combined.
Press into the greased dish and bake for 10 minutes, or until just set.
Optional: Melt 2 ounces of dark chocolate and drizzle over top.
Cool completely before cutting. Don't get impatient like me, or they'll end up crumbling as you cut. 🙂 Store in the refrigerator in an airtight container.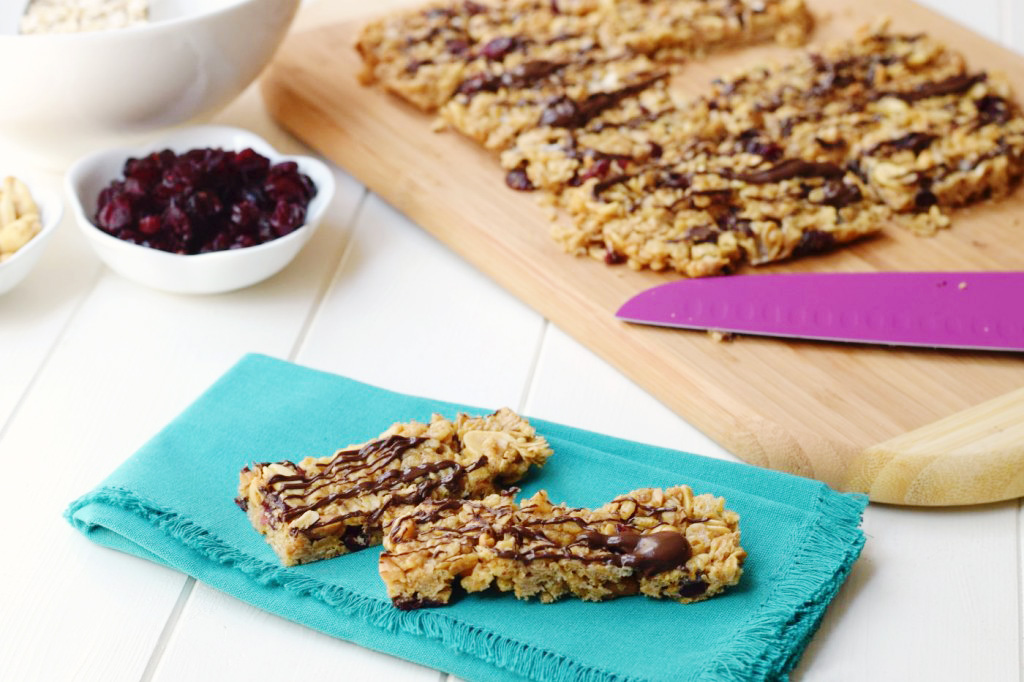 P.S. If you're looking for more healthy recipes that are perfect for back-to-school, I bet you'll love these 3 Ingredient Peanut Butter Banana Cookies and this Strawberry Banana Overnight Oatmeal. 🙂