Instant Pot Green Chicken Chili is one of my family's favorite soup recipes. Put everything in your Instant Pot and you have a slow cooked tasting soup in 30 minutes.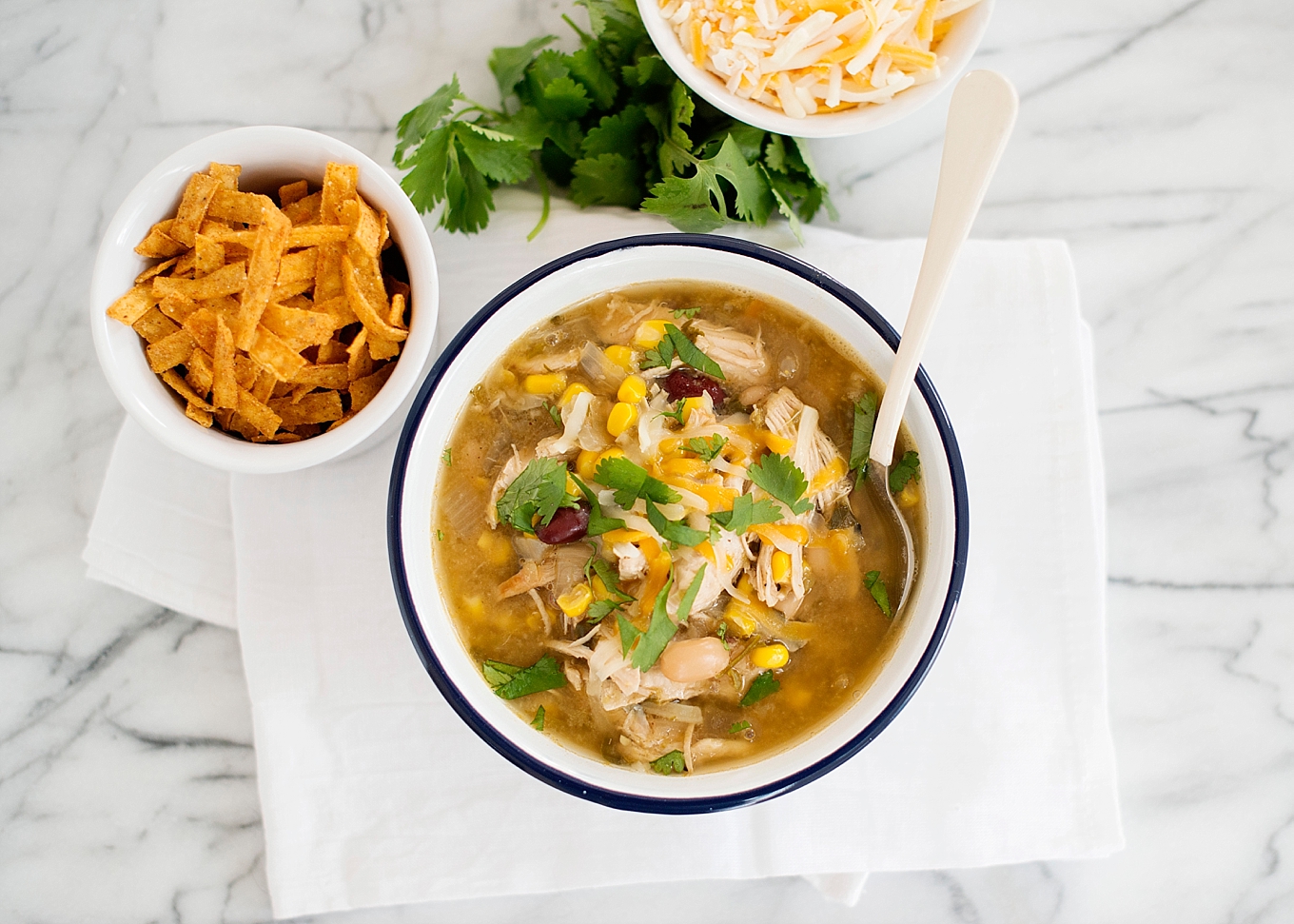 Like a lot of people, I jumped on the Instant Pot Bandwagon when it was an Amazon Daily Deal a few months ago.
It was an impulse buy – but one that I've never regretted (and I can't say that about a lot of my impulse purchases.) I am always amazed at how often I use it, and how easy it is to use.
So what is an Instant Pot?
It a multi-functional pressure cooker. Don't be afraid of the term pressure cooker. (I know what you are thinking, you picture the lid blowing sky-high in your kitchen.) They are safe, and have come a long way since our grandmother's used them. Today's pressure cookers have built-in safety sensors and can self-regulate. (The IP also can be used as a slow cooker, rice maker, and yogurt maker, hence the term multi-functional.)
They work by creating intense steam pressure, therefore cutting the cooking time of traditionally long cooking things (think large cuts of meat or beans) in a fraction of the time. A pot roast that normally takes 6 to 8 hours can be on the table in 90 minutes. If you've ever seen an episode of Top Chef, you will know that a pressure cooker is a cheat way to get that rich, cooked all day flavor, in significantly less time.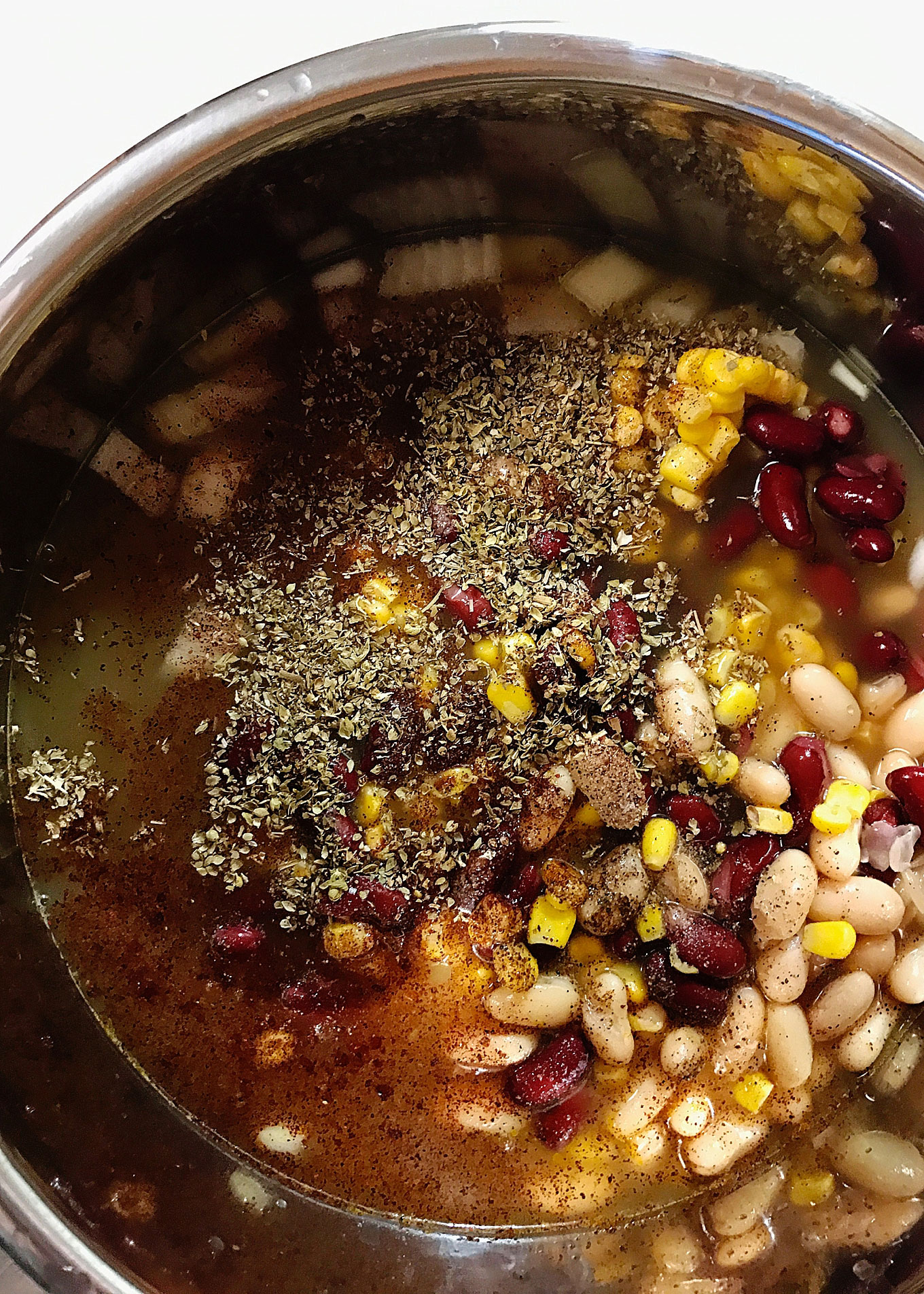 I love to make all kinds of things in my Instant Pot, but one of my favorites is to make soup.
I could eat soup every day of the week and while I do love my slow cooker for soup-making, I love that if I forget to turn it on in the morning or am in a rush, I can get a slow cooked tasting soup in 30 minutes. I have started converting my favorite slow cooker recipes for the Instant Pot, and this Instant Pot Green Chicken Chili is one of my favorites. I created it last year and have made it time and time again. Now I can put everything in the IP, turn it on and have the same rich-tasting soup in about 35 minutes. It's glorious.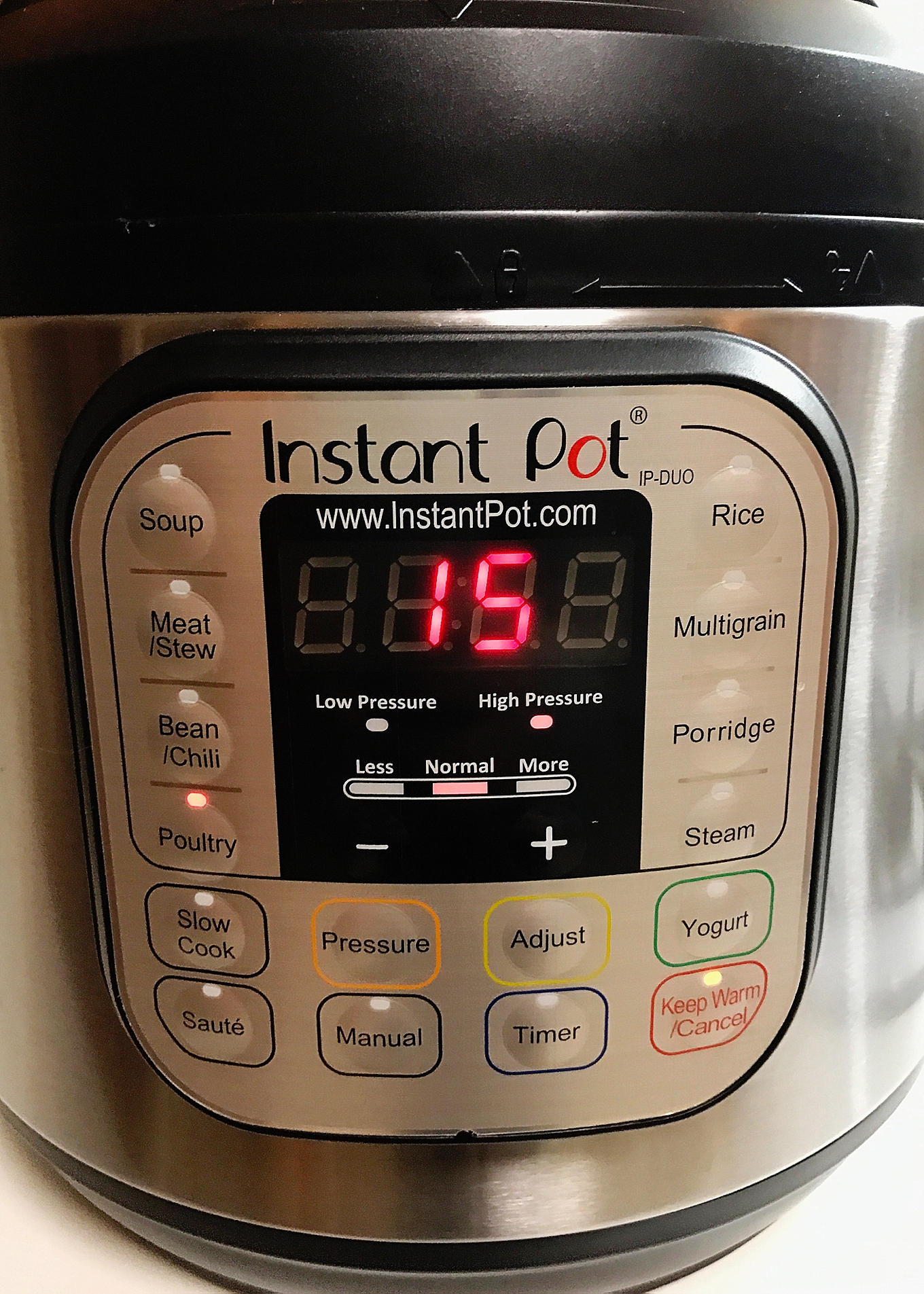 A quick note – Be careful when choosing a green salsa. I have accidentally bought some brands that are very spicy without checking the label. Make sure that they are mild to medium. I've done this on more than one occasion.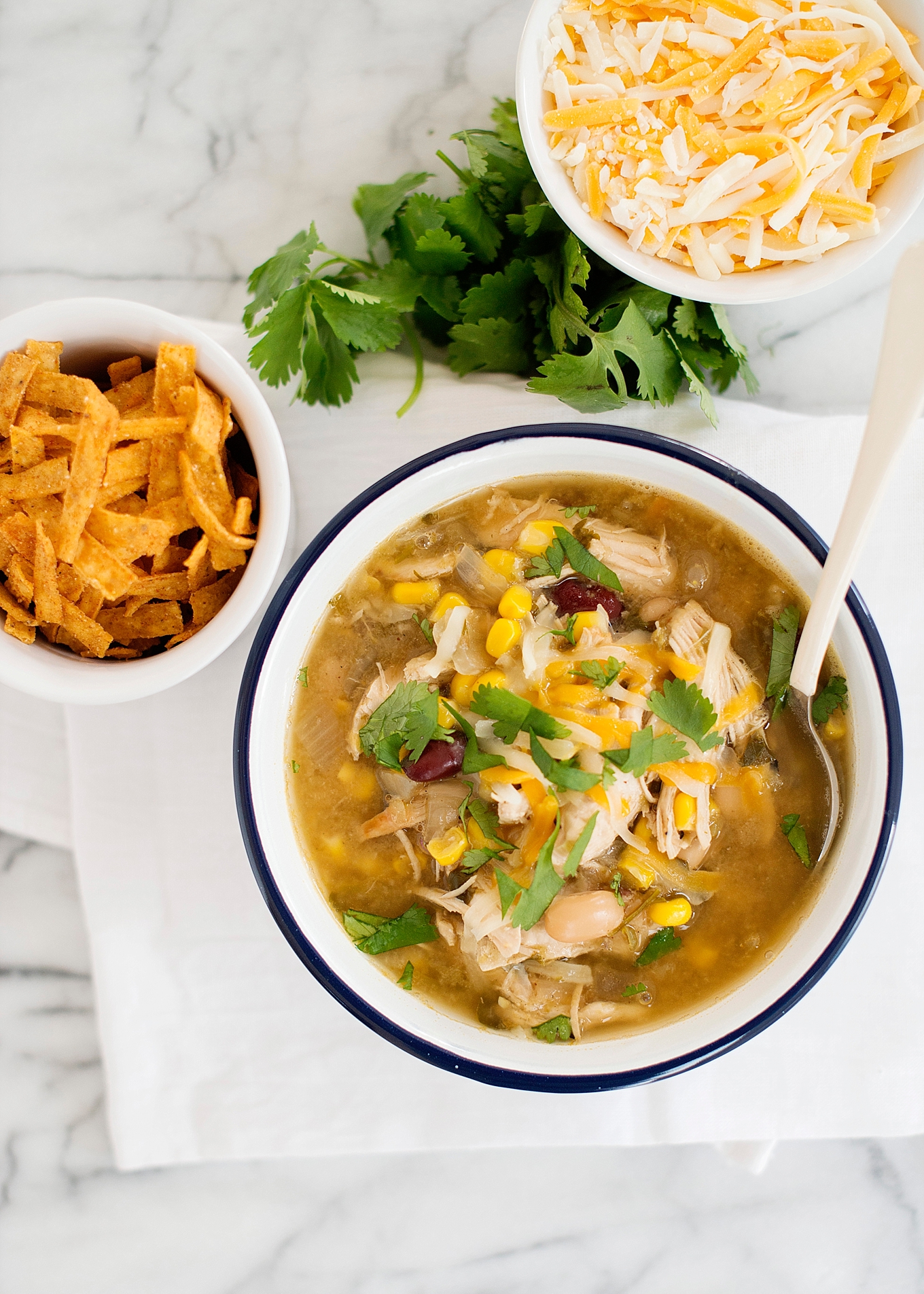 Instant Pot Green Chicken Chili
An Instant Pot version of my favorite Green Chicken Chili recipe.
Ingredients
3 boneless skinless chicken breasts
1 medium onion, diced
2 garlic cloves, minced
1 teaspoon cumin
1 teaspoon dried oregano
¾ teaspoon kosher salt
½ teaspoon pepper
1 (15-oz) can red kidney beans, drained and rinsed
1 (15-oz.) can cannellini beans, drained and rinsed
1 (1-lb.) bag frozen corn kernels
24 oz. bottle chicken broth
2 (16-oz.) jars green salsa (salsa verde)
¼ cup fresh cilantro, roughly chopped
For serving:
shredded cheddar and Monterey Jack cheese
sour cream
crushed tortilla chips
Instructions
Add everything to the Instant Pot except the cilantro. (Do not fill it more than ⅔ full.) Make sure that the vent is closed.
Set in on the POULTRY setting. (High pressure, 15 minutes).
When the pot beeps, release pressure, take off lid. Remove chicken and shred with two forks. Add back to pot. Stir in cilantro and check for seasoning.
Ladle into bowls and top with cheese, sour cream, and crushed chips.
If you liked this post you might also enjoy…