Get crafty with the kids this holiday season with these darling decorative paper straw christmas tree ornaments! Follow along with Courtney from Crafts by Courtney as we create this cute and inexpensive Christmas kids craft!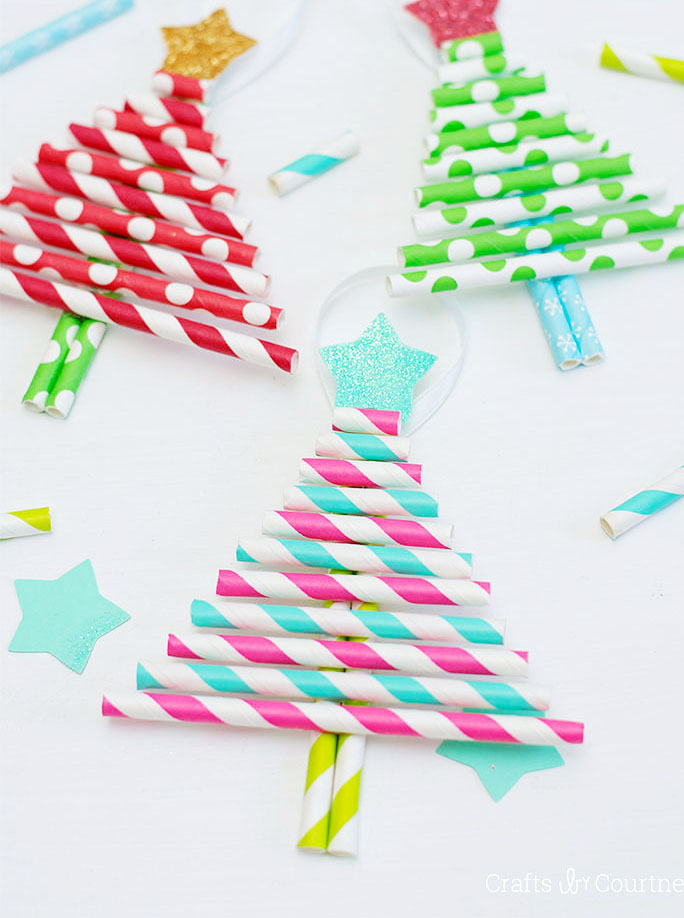 Hello everyone, I'm Courtney. I hope you're ready for AWESOME Christmas kids craft!
You can find me over at Crafts by Courtney where I blog about kids and home decor crafts with some DIY party inspiration!  I'm very excited to be guest posting over here at Simple as That for the talented Rebecca!
I was super excited when Rebecca asked me to guest post over here at her amazing blog. I really wanted to pick the perfect project for her readers. I thought why not a kids craft!! I have three boys so I've become a professional on kids crafts, LOL!
Plus I love working on projects with the kids and Christmas is right around the corner.
I did several Christmas ornament crafts with the kids last year and they were a hit. I've been stocking up on paper straws this year and I've really been wanting to use them for a project.
Materials
Decorative paper straws
Hot glue gun
Star punch or sticker
Ribbon
Scissors
Getting Started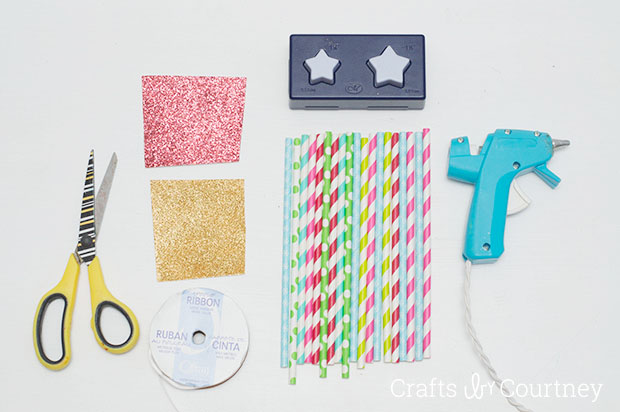 I rounded up all my Christmas-y looking decorative straws and the kids to get started on this project. I think we were all excited about this craft!
Step 1 – Create Back of Tree
Your are going to need two paper straws for the back of your tree. Add a little hot glue (with parents supervision of course) to the back to keep the straws together.

Step 2 – Create Your Tree
Now it's time to start putting your tree together!
Start off by adding the top of your tree, we cut our first straw about the same width as the two green straws. Then leaving a little more to the ends as we added for straws down the tree.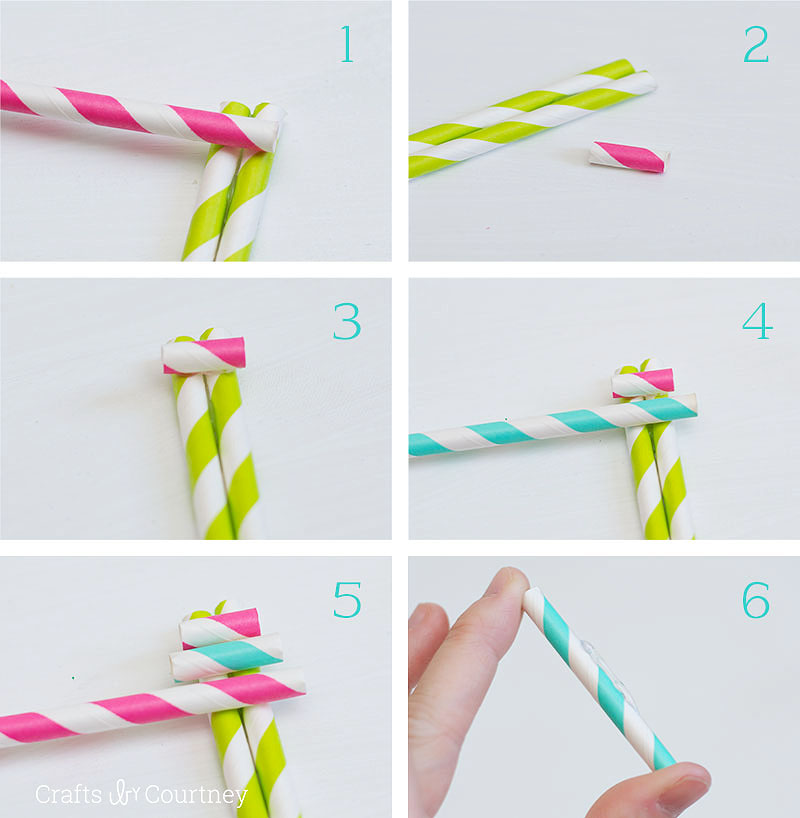 Each straw we added a little hot glue to the back. My six year old was able to do this party by himself.
Step 3 – Trim Your Tree Trunk
Next your going to cut off any extra at the bottom of your tree trunk.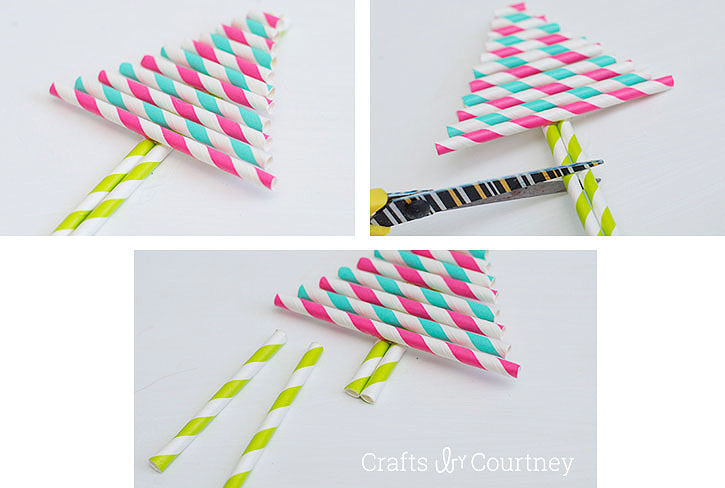 Step 4 – Add Your Star
I pulled out my "trusty" star punch and some glittery paper. We hot glued on our star for the top of the tree.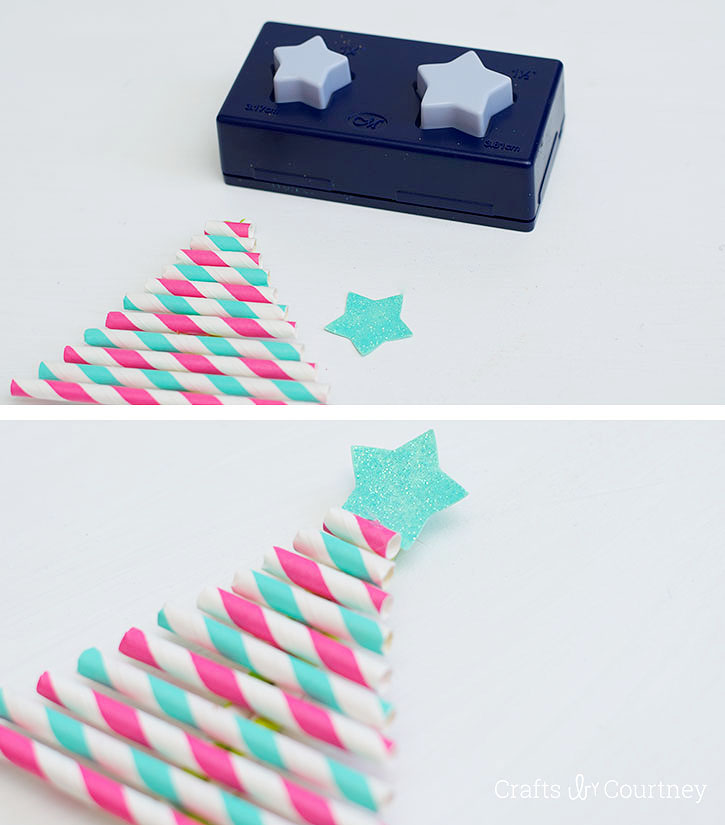 I think the glittery star finishes the tree off perfectly, don't ya think?!
Step 5 – Add Ribbon
Finally we needed to add our ribbon so we can hang our ornaments up on the tree. We picked out a simple white and hot glued that into place as well.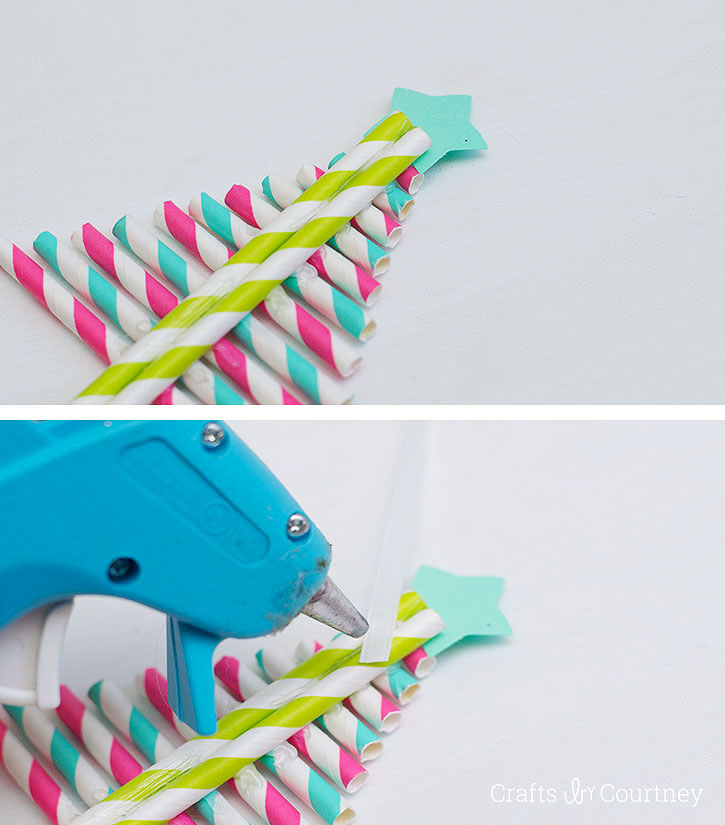 Finishing Touches
Now we are ready to hang our cute and super easy ornaments on the Christmas tree!! We really had a blast working on them together.  I really think these paper straw Christmas trees are adorable.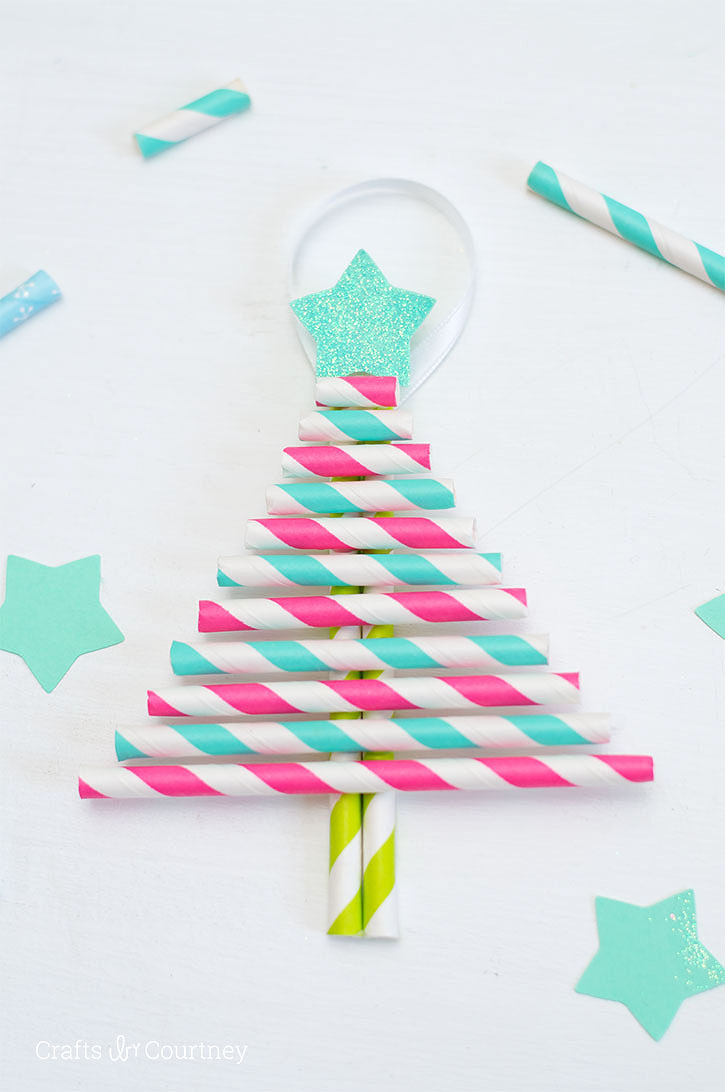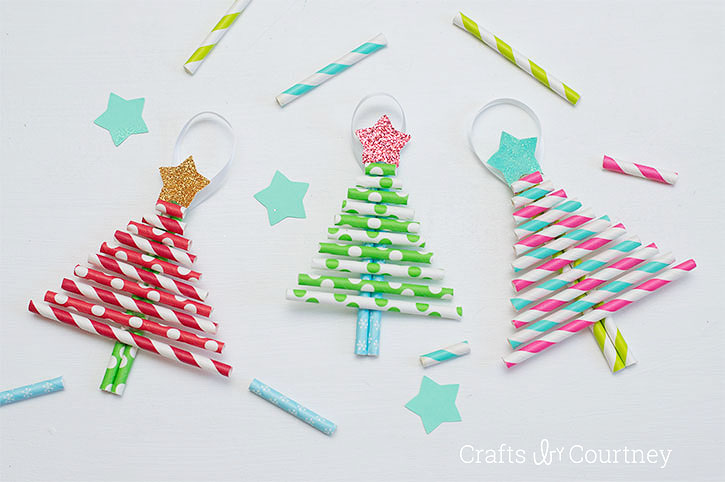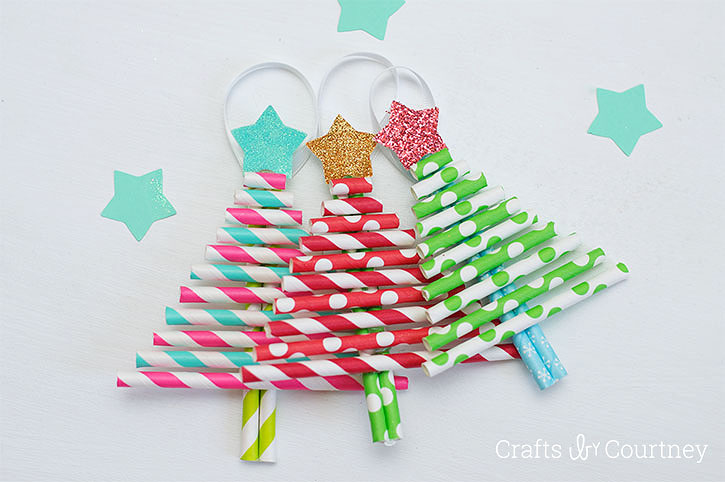 I want to give Rebecca a BIG thank you for letting me guest post for her blog today!
I really had a great time talking with her and getting the post ready. I hope you all can find some great holiday inspiration here and make some special memories with your kids.
Working on projects with your kids are great ways to have fun together and create beautiful long lasting memories together. And now you'll have a special keepsake to pull out every year to decorate the tree with.
If you enjoyed this post you might also like…
Children's Sharpie Art Ornaments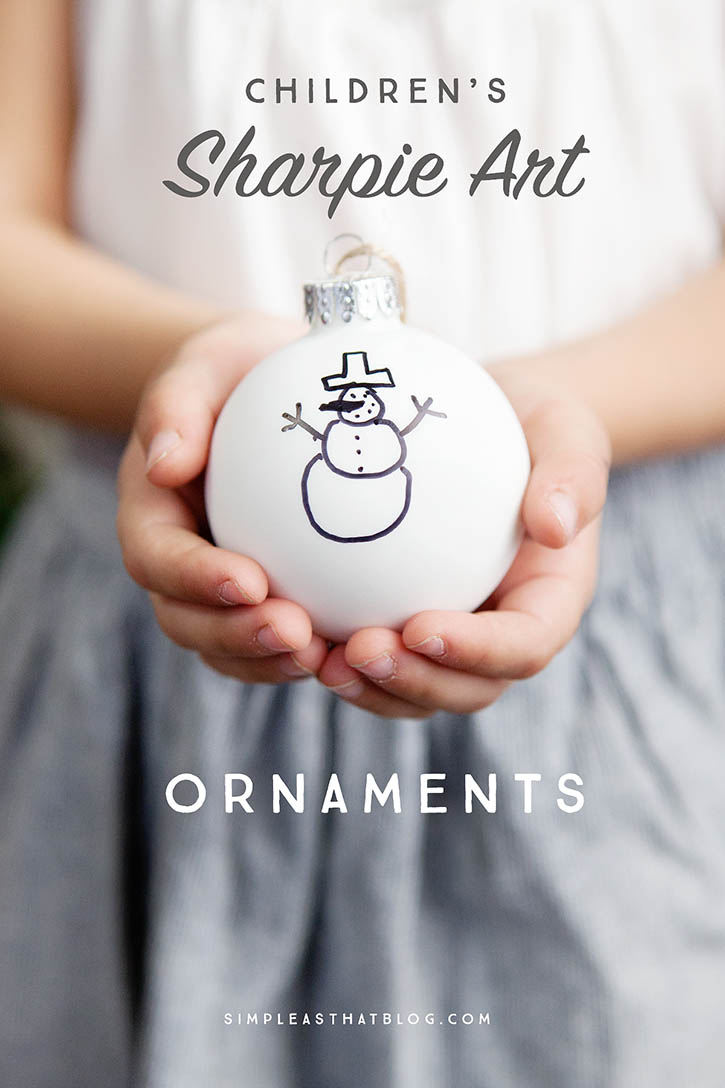 Christmas Gift Tags from Children's Art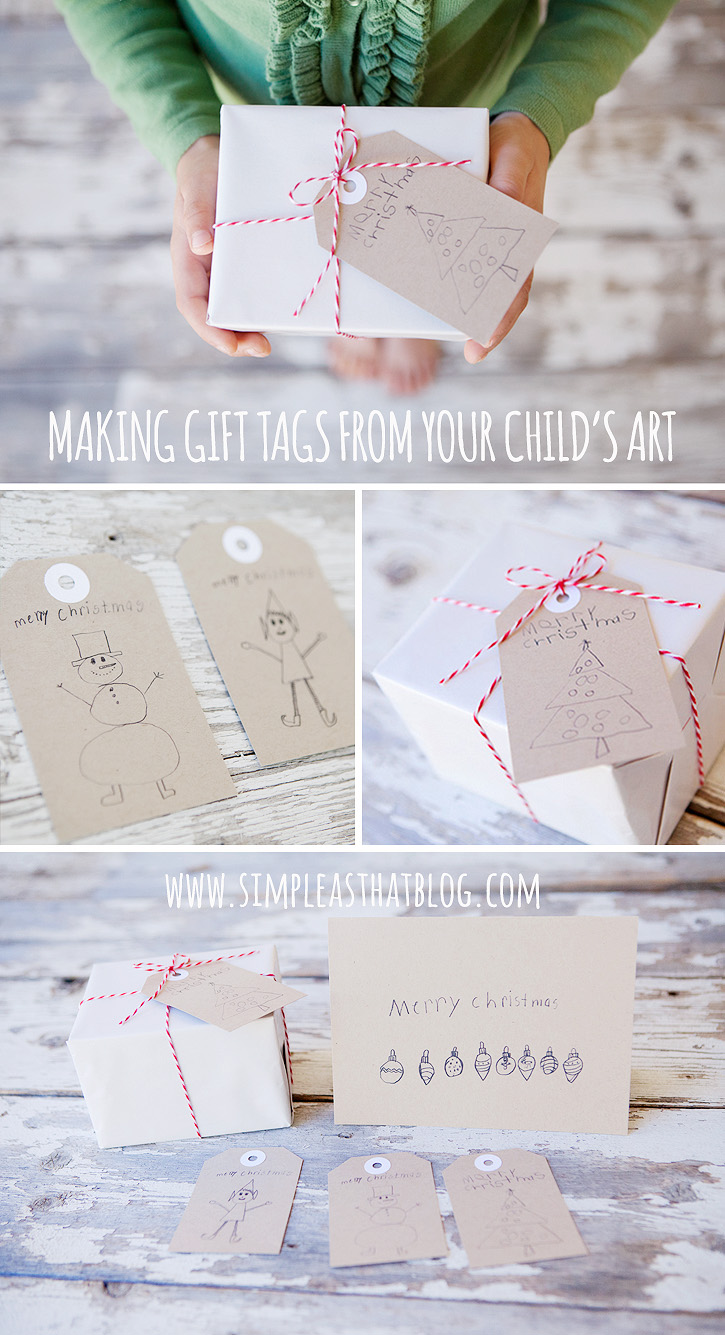 DIY Silhouette Keepsake Ornaments