If you love lemon desserts as much as I do you're going to love this easy Lemon Fluff recipe! This light and airy, no-bake dessert is one that our family has enjoyed for years!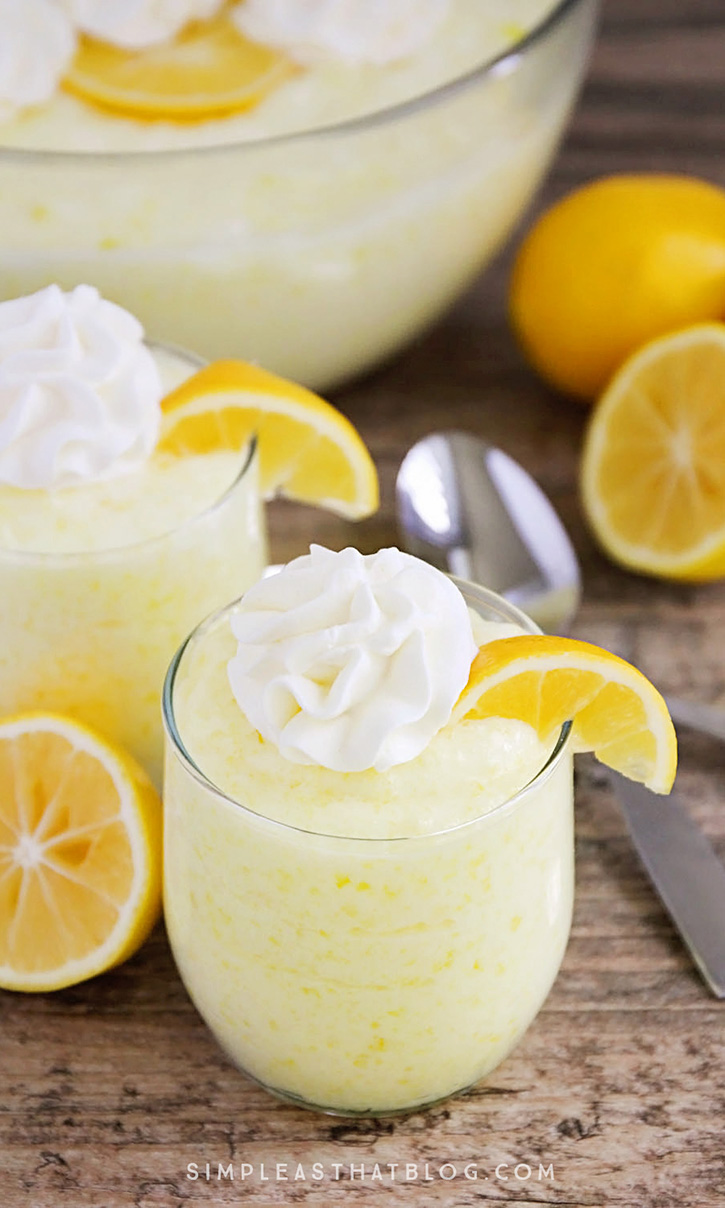 A recipe passed down from Grannie
This is a recipe my Grannie and my Mom used to make for family gatherings and the taste and fluffy texture is something that takes me straight back to my childhood.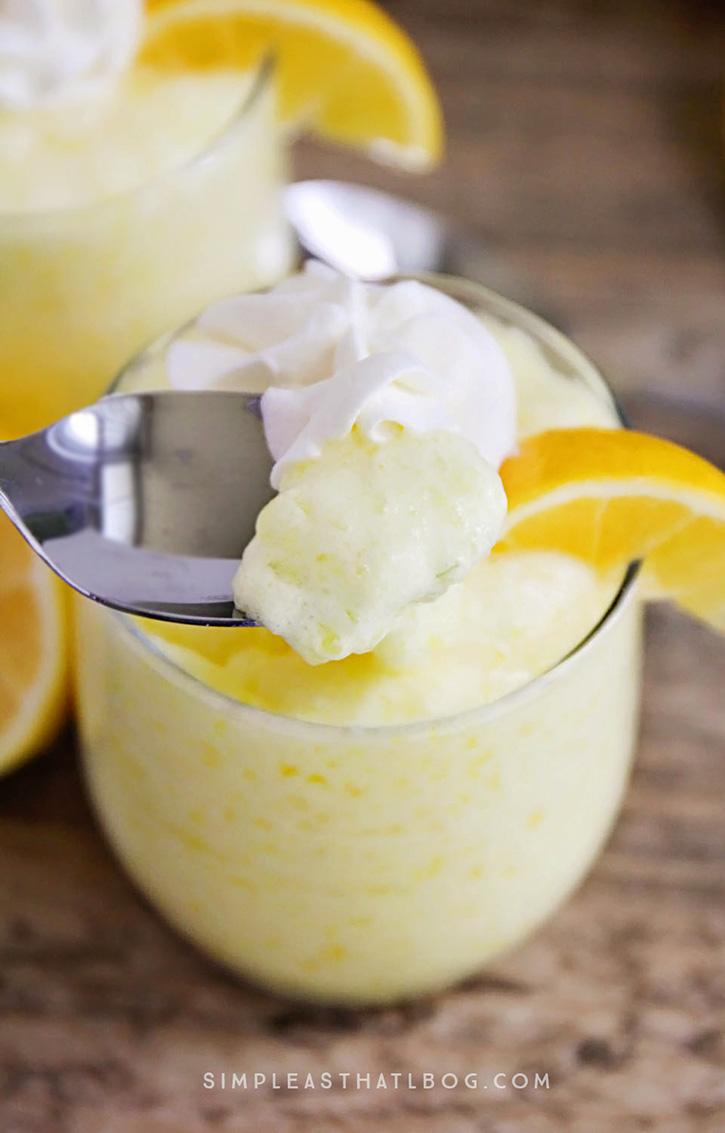 I've made it for a few get togethers and everyone always asks for the recipe so I thought I'd share it with all of you!
No-Bake Lemon Squares Recipe
Lemon Fluff Dessert
Ingredients
1 large package of lemon Jell-O
2 cups boiling water
1½ cups cold water
1 Cook & Serve Lemon Pie Filling Mix (not instant)
1 8 oz. container Cool Whip
Instructions
Prepare lemon Jell-O with 2 cups boiling water and 1½ cups cold water. Let partially set. Prepare pie filling according to package directions and let cool. Cover with plastic wrap until cool to avoid "skin" forming on top layer. Whip together Jell-O, pie filling and Cool Whip in large bowl. Let set in the fridge. Top with whipping cream and garnish with fresh lemon slices.
I love making this for dessert for the family or for parties on warm summer days. It's cool, refreshing and doesn't involve heating up my kitchen!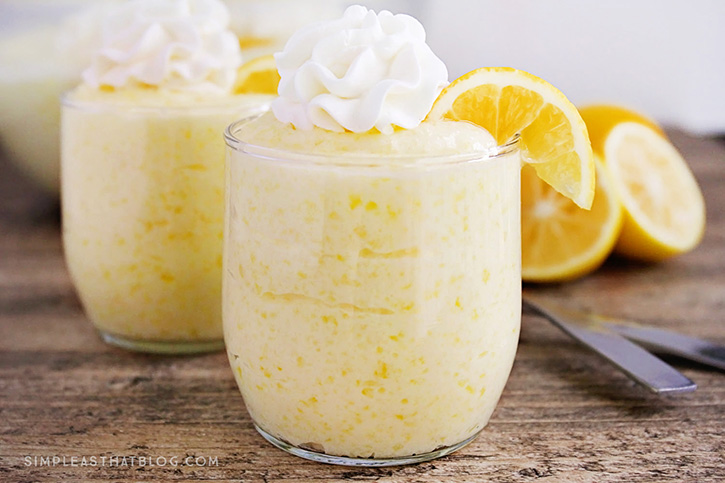 If you're hosting a party, this is a recipe that can be made in advance and chilled in the fridge, no last-minute preparations required. It's as easy as it gets folks!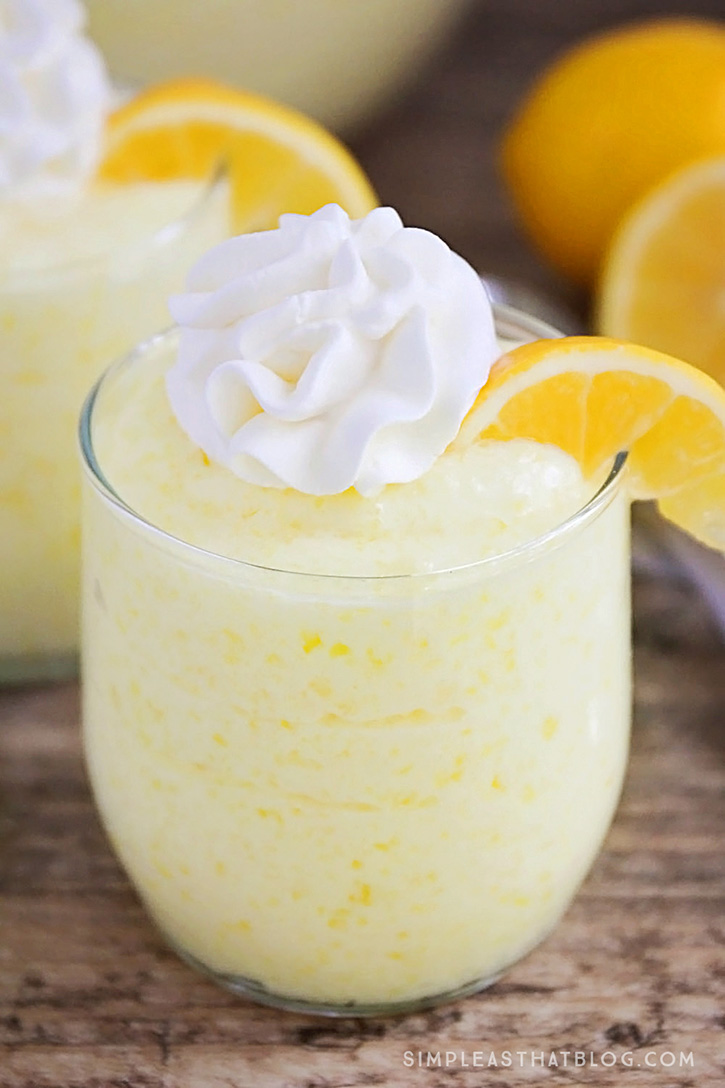 If you give this Lemon Fluff recipe a try you'll have to let me know what you think!
If you liked this post you might also enjoy…