Today I'm so excited to welcome Katie from The Casual Craftlete! She's sharing this delightful recipe for mini lemon tarts with us and they couldn't be more perfect for Spring!  
They would be great at a garden or tea party!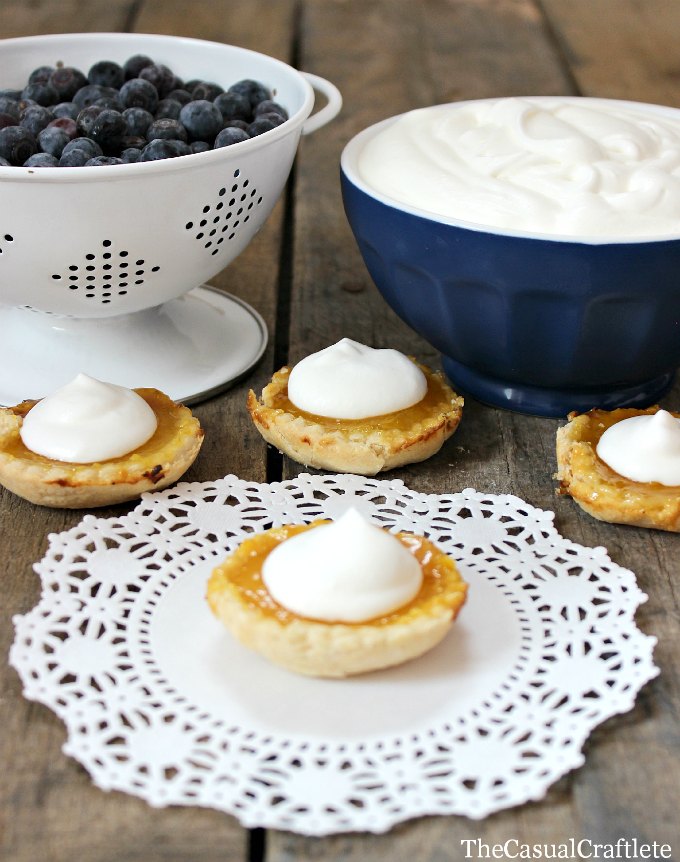 I just love making recipes from scratch. Not only do I love made from scratch, but I love fresh ingredients and this recipe is exactly that. I used fresh lemons and blueberries. The smell is so amazing. I also made fresh whipped cream for topping the mini tarts. Don't think that made from scratch has to take all day. This recipe is very easy to make!
I can't wait to try my hand at these, they sound delicious! Thank you for this lovely recipe Katie! For more food ideas and crafty inspiration, stop by Katie's blog The Casual Craftlete. Here are just a few of the fabulous projects you'll see while you're there! Linked up here.