These moist and fluffy cornbread muffins are the best I've found on my search for the perfect cornbread recipe! I got this recipe from a good friend several years ago and haven't used another one since! These muffins are no-fuss and they turn out light, fluffy and delicious every time!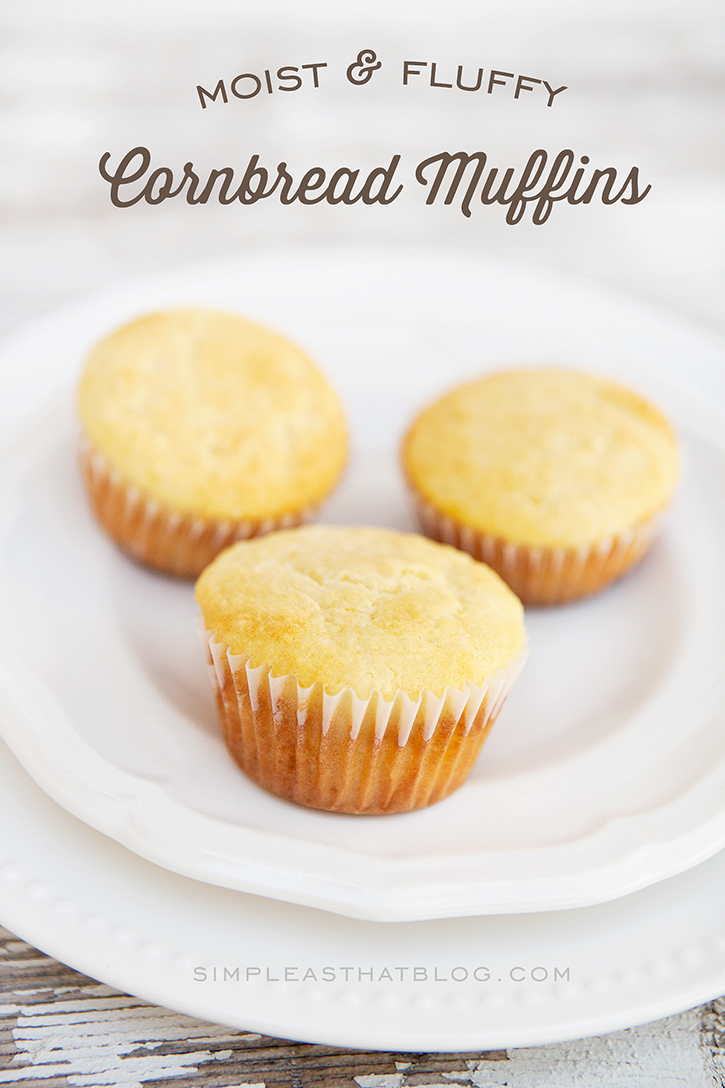 Yesterday I shared one of our family's favorite recipes – Quick and Easy Taco Soup! I love serving cornbread on the side when we enjoy this meal and today I wanted to share this no-fail cornbread muffin recipe with you. There's nothing worse than dry cornbread and these muffins are anything but!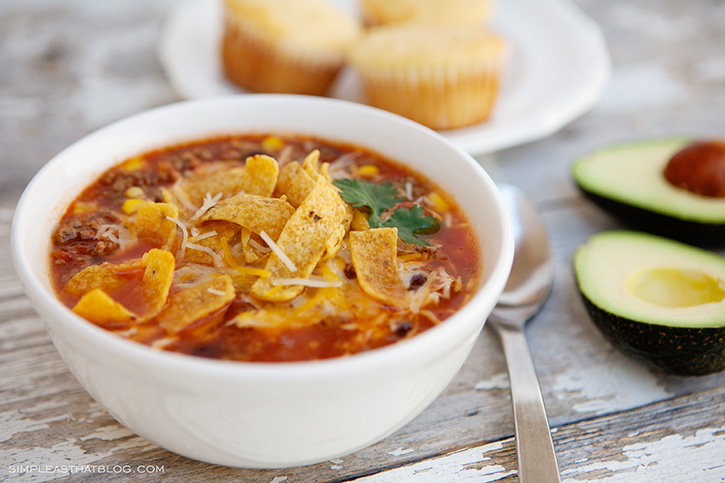 I love that these muffins are so moist and fluffy and that they turn out every single time! After trying this recipe that my friend Sara from gave me several years ago I was hooked. They use a special ingredient – Krusteaz Pancake mix, if you can believe it! They're hit with the whole family and make the perfect addition to any meal.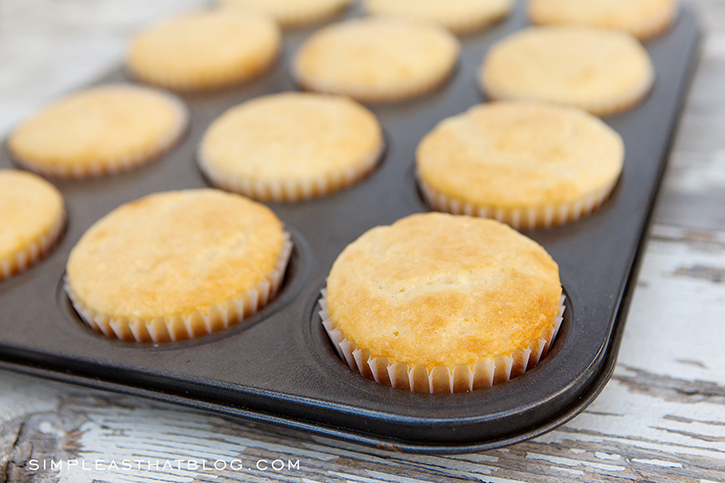 My secret for getting evenly cooked, perfectly shaped muffins every time is my trusty 2 oz Vollrath scoop. I have several of their scoops and they've lasted for YEARS! I absolutely love them, they're one of my most used kitchen gadgets!
You'll find the recipe below. If you give them a try you'll have to let me know what you think. Just one more simple, no-fuss recipe that's in our regular meal rotation around here! For more easy recipes, check out the recipe archives here at Simple as That!
Fluffy and Moist Cornbread Muffins
Ingredients
½ cup butter or margarine
1 cup milk
2 eggs, beaten
2 cups Krusteaz Pancake Mix or Bisquick
3 Tbsp cornmeal
¼ tsp baking soda
½ cup sugar
Instructions
Melt butter/margarine. Add milk.
Add eggs to milk/butter mixture and quickly add dry ingredients.
Stir as little as possible until dry ingredients are absorbed.
Place batter in papered muffin tins and bake at 350 degrees for 15-20 min.
Makes 12-15 muffins.
These cornbread muffins go perfectly with our
Quick and Easy Taco Soup
! If you missed the recipe, click
here
to visit my last post where you can check it out!