A year without buying anything new? Could you do it? I don't know if I could follow through, but I've been so inspired by this family's commitment to a year without spending. Read more about the reasons they're taking on this challenge and follow along with their story in 2017!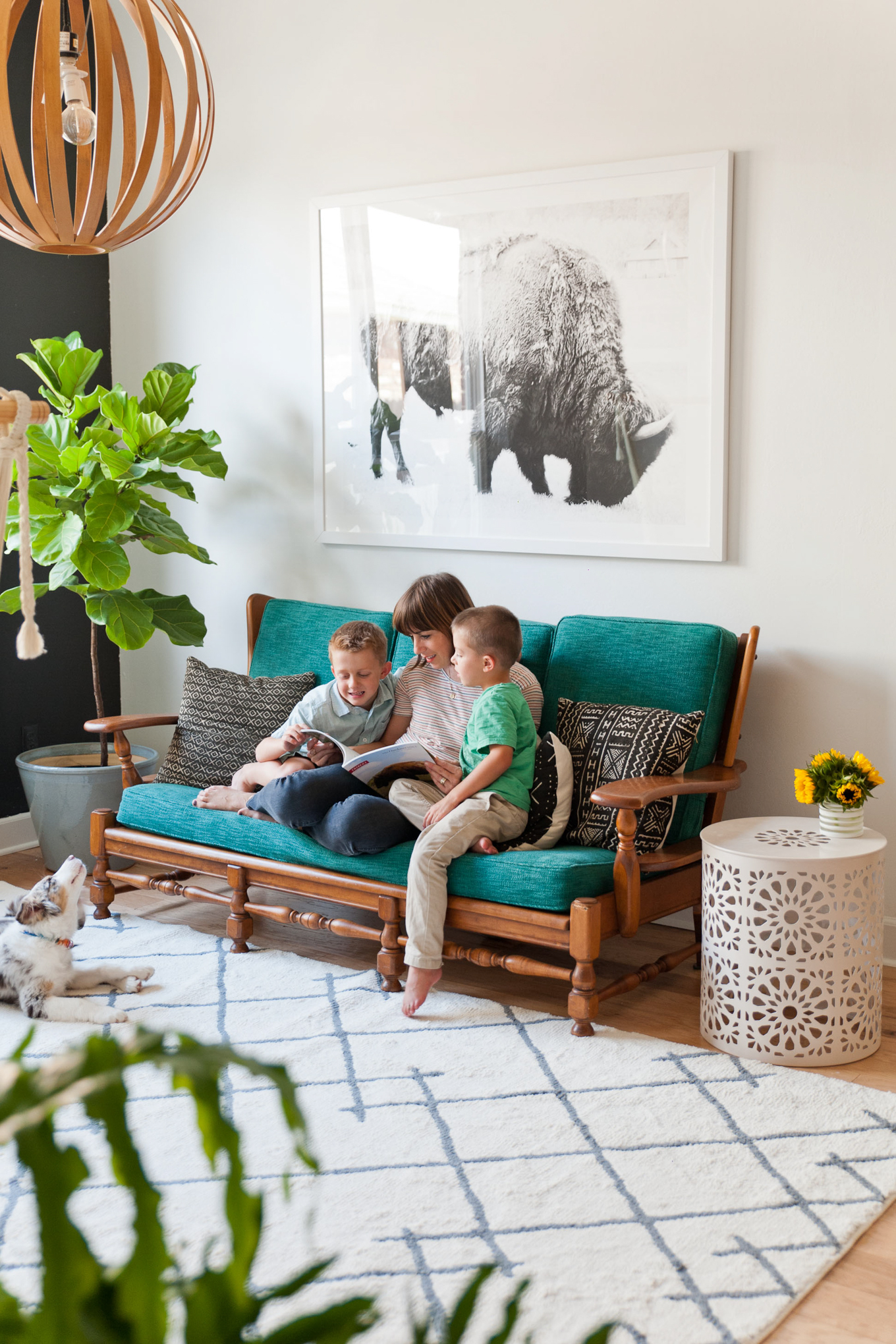 The Experiment
The first week of 2017, I came to the profound realization that not only does my family have enough stuff, we have more than enough stuff. And there is no good reason to continue accumulating.  So, for the rest of the year, we are not going to buy anything except food and household consumables like soaps and detergents. We are going to use what we have, cultivate creativity and gratitude, and practice a whole lot of patience. It's a challenge we're excited about and already enjoying.
But, let me back up a bit.
Our History
Over the last few years, my family has been in hot pursuit for more. We moved from a small (900 sq ft) apartment with a box-like concrete porch in the DC area to what feels like a sprawling (2400 sq ft) rambler on a half-acre lot in Austin, TX because we wanted more space for the kids to run and grow. Along with a new house came more furniture, more rugs, more art, more toys, more clothes to put into our oversized closet, and more storage shelves, bins, and baskets to organize it all. We go on more runs to Target and grab more discounted party supplies so we can invite more kids to the party that we might throw sometime.
The thing about more is that you never have enough.
I make it sound like we were crazy, out of control consumers, which isn't totally accurate. In fact, I don't really like to shop, and would rather spend my time and money going on a hike with a pretty picnic, or trying a new restaurant downtown that supposedly has the very best breakfast tacos. Although we weren't wild with our accumulation habits, there always seemed to be something we needed to add.
New clothes for the growing kids, a cool chair for the corner to replace that one I found at a sidewalk sale, a few more cute pots to add to my indoor plant collection (because plants are more like babies than stuff anyway, right?) a new set of beach towels because "look how cute they are and for only $15 each at Costco how can I leave them here?"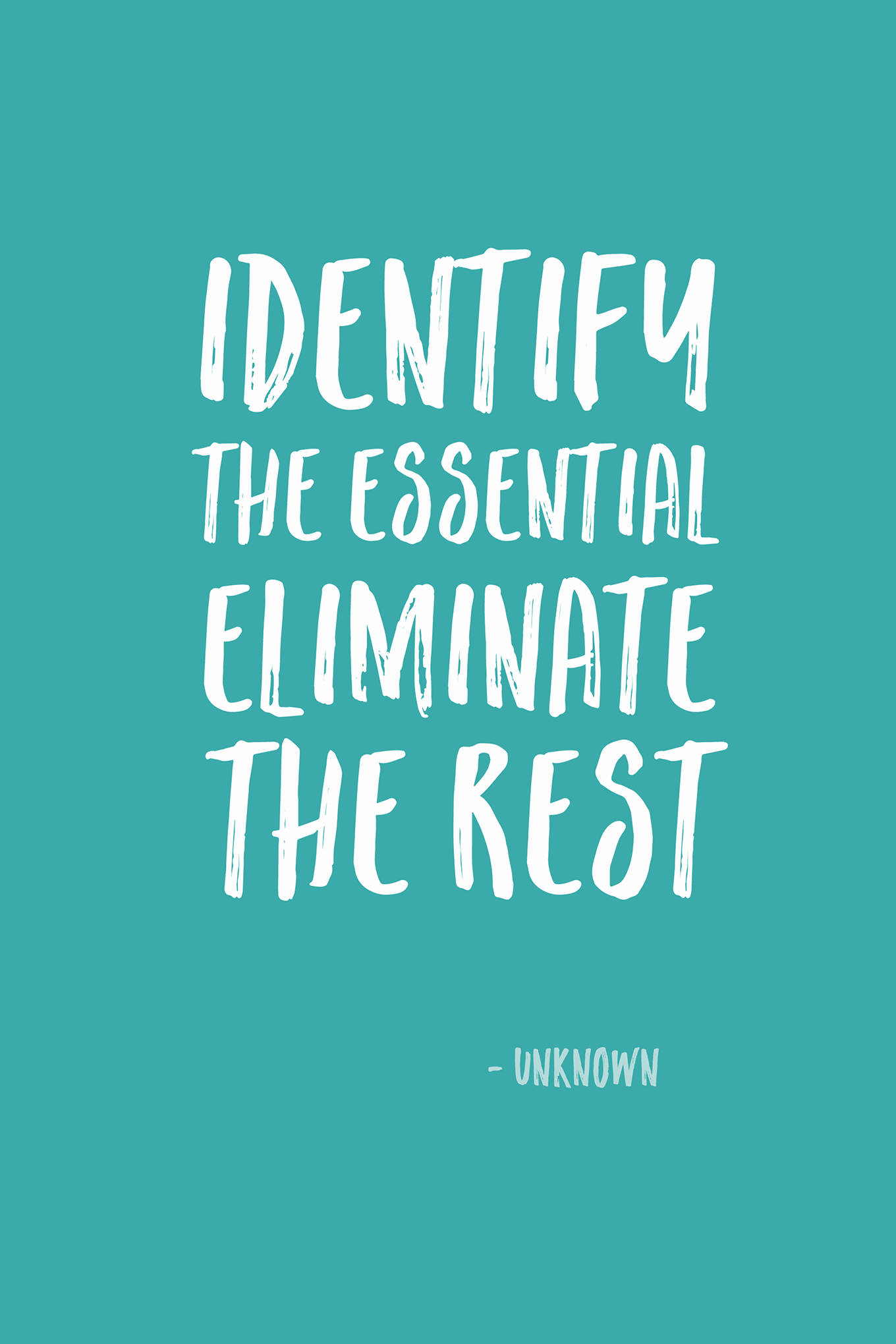 An Awakening
At some point along the way, I noticed that my buying and acquiring started to feel a little off. I have always considered myself to be somewhat of a minimalist.  For years, it was out of budget and space restrictions that I didn't constantly look for more or better. But with new chapters in life came more comfort, and at some point I realized that the stuff wasn't making me feel any better or happier. Instead, I was feeling burdened and a little bit conflicted.
It was probably around then that I started organizing my life one area at a time, starting with my wardrobe. I followed a plan to build a capsule wardrobe complete with 30 items that were supposed to last from September to January.
I wore the same 30 items for almost a full year before switching things out. It was exhilarating and refreshing.  In fact, it reduced my stress and energy surrounding clothes so much that I've continued to operate with a capsule wardrobe for over two years now and I've never felt more comfortable and stylish in my life. I only buy clothes that I love, and then I wear them out completely.  This taught me very clearly that more is not always more. Less can be so much more.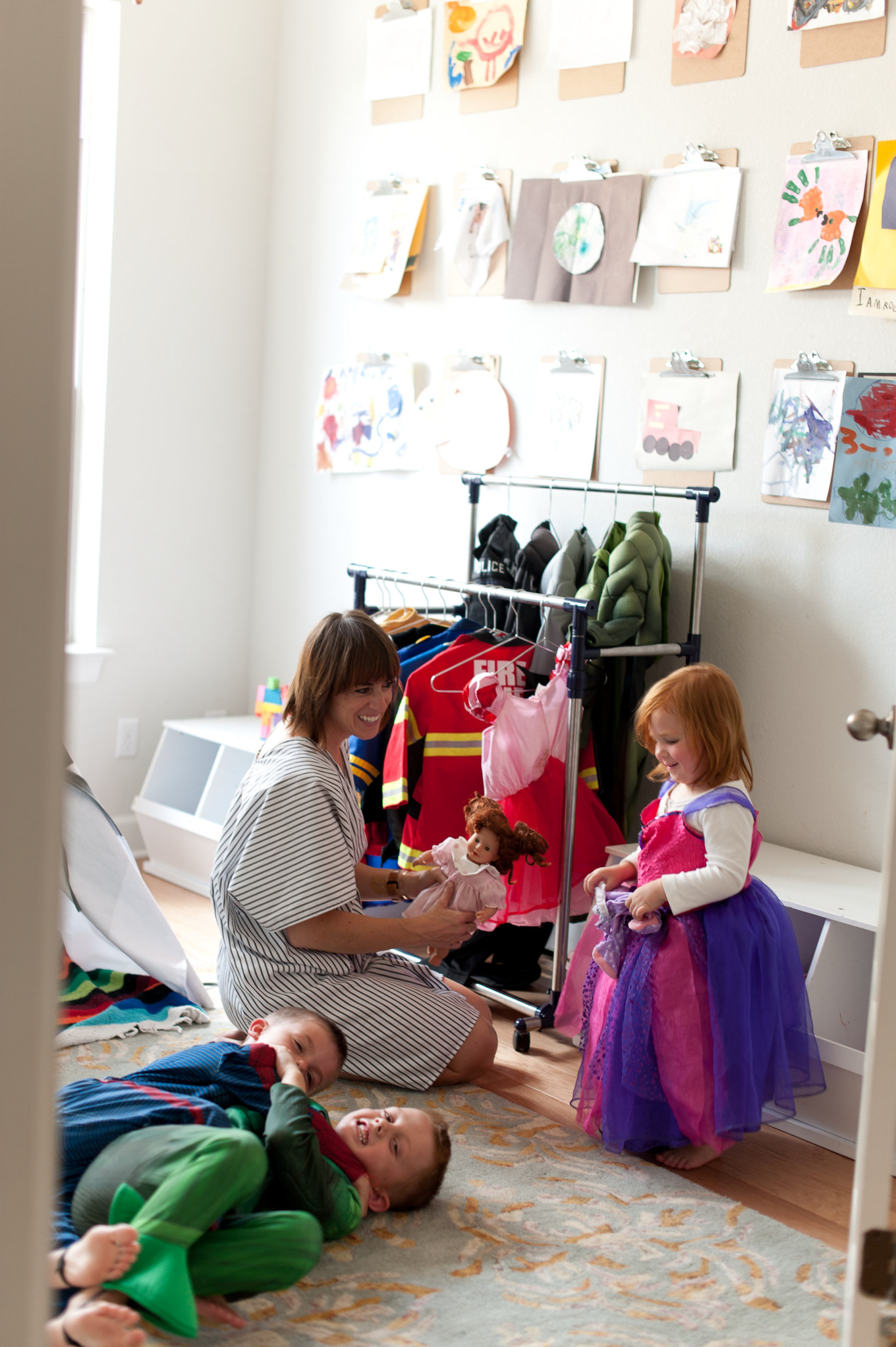 The Breaking Point
So, some time after Christmas – between reflecting on what a nice time we had spending our simple Christmas camping in West Texas, finding mountains of forgotten possessions while organizing my kitchen office cabinets, and making goals for the New Year – we watched The Minimalists on Netflix. One statement that was made, almost in passing, was "use what you have."
Use what you have.
It hit me pretty hard that we have SO MUCH STUFF, and most of it is rarely if ever actually used in a meaningful way.
Where We Are
I want to use what we have. I want to appreciate what we have! I want to stop feeling like we "should" buy more, newer, better, cooler, faster, shinier, or on-sale. I want to think outside the box and make decisions based on the needs and hopes of my own family, disregarding the steady buzzing in my ears from social media, regular media, even friends and family regarding what things will make us truly happy.
Because I'm pretty sure it's not that perfect gold sneaker or enticing polka dot ceramic vase. I'm pretty sure it will be more clear to feel and know what it is when our free time isn't spent on the hunt for more, rather sitting in contentment with what we already have.
This experiment – not buying anymore stuff in 2017 – will be an interesting journey.  One we're excited to pursue as a family.  More excited, actually, than we've been in our pursuit of more.  Already, we've had opportunities to thoughtfully create and build special moments together.
One whole year with more than enough stuff.  We got this.
You can find more details regarding specific plans for this project in this blog post, and I invite you to follow along as we learn and grow during this experiment with weekly updates on my blog on Mondays.
On Fridays you get a simple, beautiful DIY using materials I have at home, so check those out too!
Miranda Anderson is a maker, seamstress, foodie, explorer, and the blogger behind One Little Minute Blog.  She shares DIY projects and design ideas along with tips and stories to help inspire an intentional, creative, and happy life. Along with sharing online, Miranda teaches regular local craft and sewing workshops around Austin, Texas and hand makes goods to sell in her newly launched shop Live Free Creative Co. Her sweet husband and three wild kiddos fill up her life with joy, and continue to teach her about setting goals, making priorities, and believing that small moments and successes mean just as much as the big ones.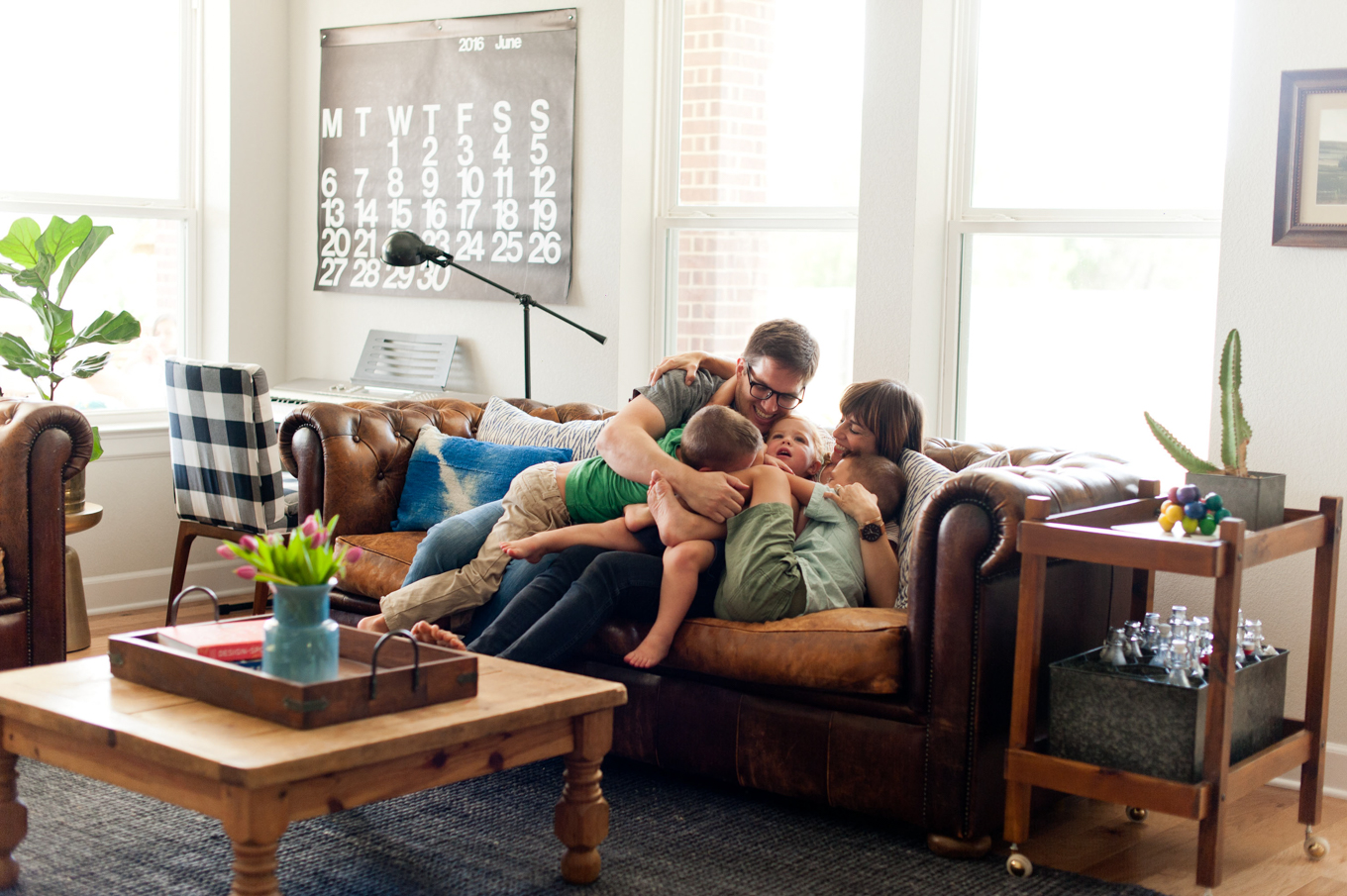 All images by Inked Fingers
If you enjoyed this post you might also like…