This quick and easy taco soup recipe is a favorite in our family! Perfect for warming up on a cold day, this soup is easy to prepare with ingredients you can keep on hand for those times when you need dinner in a pinch!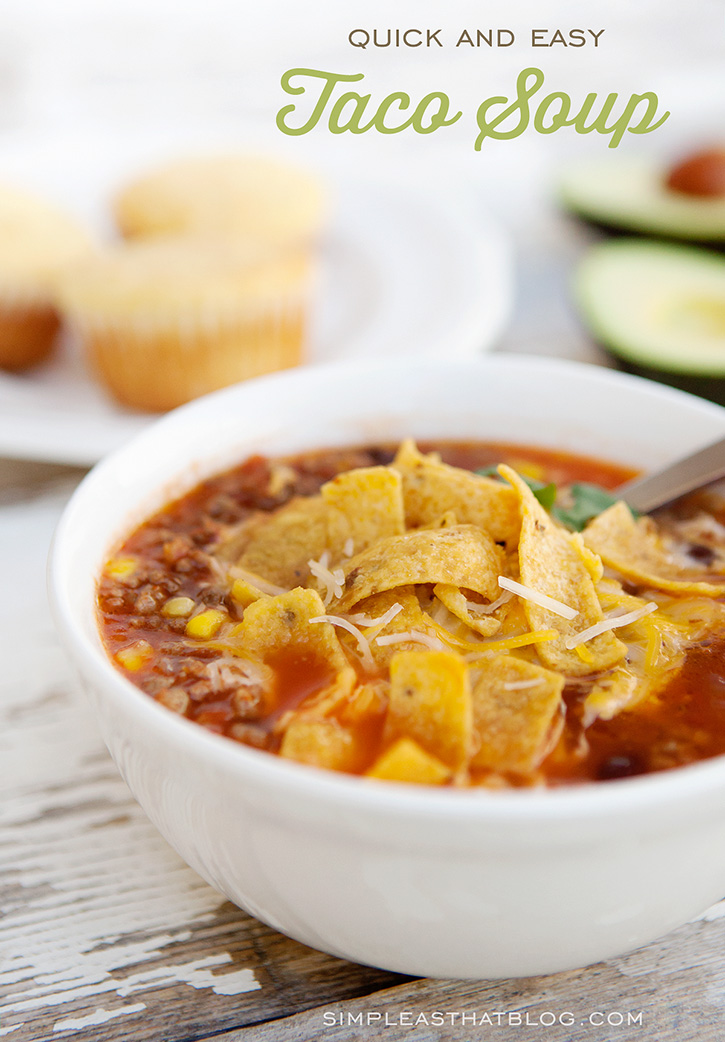 The warm weather will be here before we know it here in Arizona so I've been making soup as often as I can the past few weeks while we can still enjoy this cold weather meal!
This Taco Soup recipe is one I've been making since we were newly married. A good friend passed along the recipe and it's been a staple in our family ever since!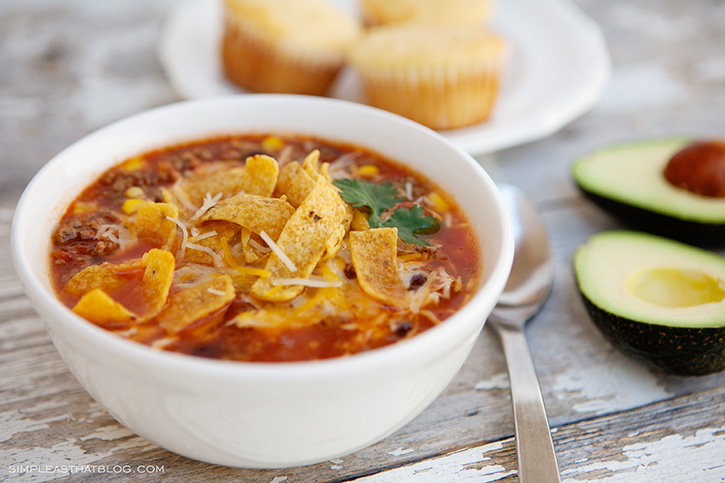 I love this particular recipe because I can keep all the ingredients on hand, no special trips to the grocery store! Having everything handy makes this soup quick to throw together in a pinch! It's my go-to meal on nights when we've got a million places to be. I can even leave it simmering in the crockpot on low.
Quick and Easy Taco Soup
Ingredients
1½ pounds ground beef
½ onion, chopped
28 oz can diced tomatoes (undrained)
15 oz can corn (undrained)
8 oz can tomato sauce
1 small can black or kidney beans (optional)
1 cup water
1 envelope taco season
salt/pepper
Instructions
Brown ground beef in a large skillet until crumbly.
Add chopped onion, sautee until softened.
In a large pot or crock pot add remaining ingredients.
Cook in pot until boiling. In a crockpot cook on high for 1 hour and on low for 4 hours.
Serve topped with tortilla chips and grated cheese -
*Our favorite chips to use are Fritos original Corn Chips
You may also like to top with avocado or sour cream.
That's it for this easy Taco Soup recipe. It really is that simple, but it's oh-so tasty! Our whole family loves it and the fact that this soup freezes well makes me love it even more! I'll often double the recipe and freeze half to have on hand for another meal!
My favorite thing to serve with this delicious soup is corn bread muffins and I have a light, fluffy, no-fail recipe for them here!
Healthy Eating Starts with a Plan
Taking a few minutes each week to plan your meals can go a long way in helping you save money, time and eat healthier!
Download our free Printable Meal Planner here.
For more simple recipes for you and your family to enjoy check out these posts.
Moist and Fluffy Cornbread Muffins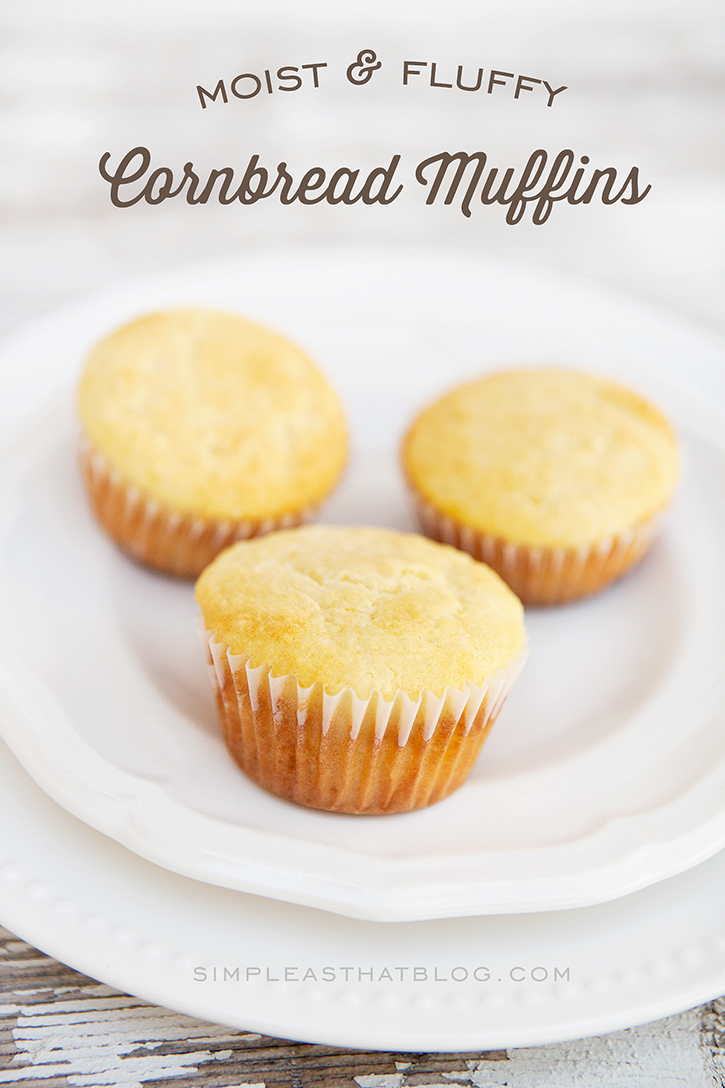 Easy Chicken and Stuffing Casserole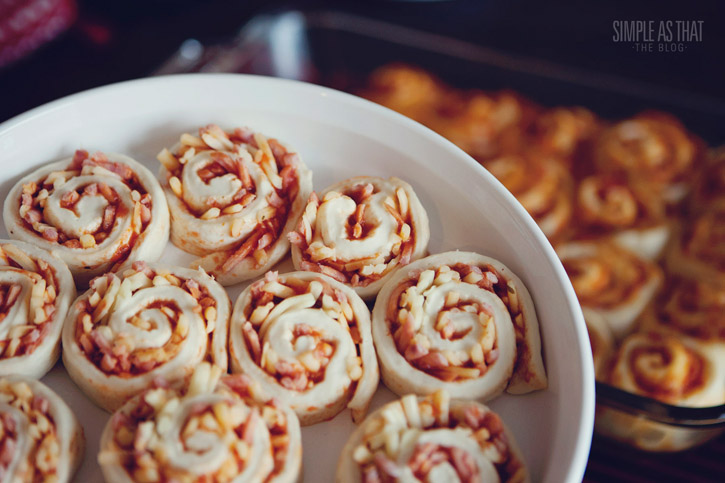 All-Time Favorite Chocolate Chip Cookies