Hello everyone! It is Kara from A Kailo Chic Life, and I am so excited to share this tutorial for making your own simple berry basket succulent planter with you today. Spring is right around the corner and that means that it's time for new growth and new plantings. I love using succulents around my house to give a pop of color and life to the room. They are also great outdoors on the patio or in your garden. Succulents come in such a wide range of colors, shapes, and textures and are so simple to plant and keep alive that they are great for everyone whether you are just starting out with gardening or your an old pro. Today I will show you how to re-purpose a plastic berry basket (it was supposed to be a kids Easter basket!) into a mini succulent garden just in time for spring.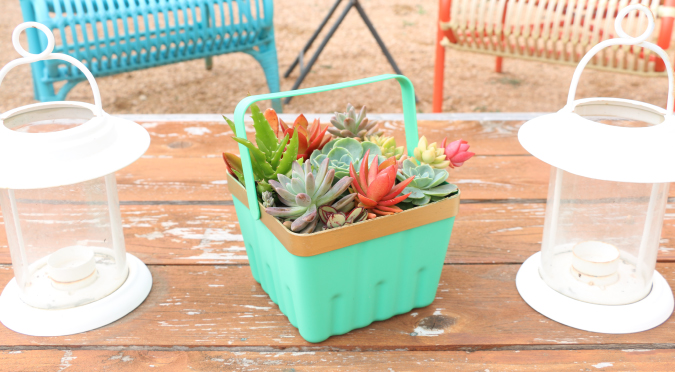 The process is really straight forward and just look at all those colorful succulents! Who wouldn't want that on their spring table?
The Supplies:
Plastic Berry Basket with no holes (I purchased this one from Target for $1 and they had other colors too)
Potting soil
Gold leaf pen or gold acrylic paint
assortment of baby succulents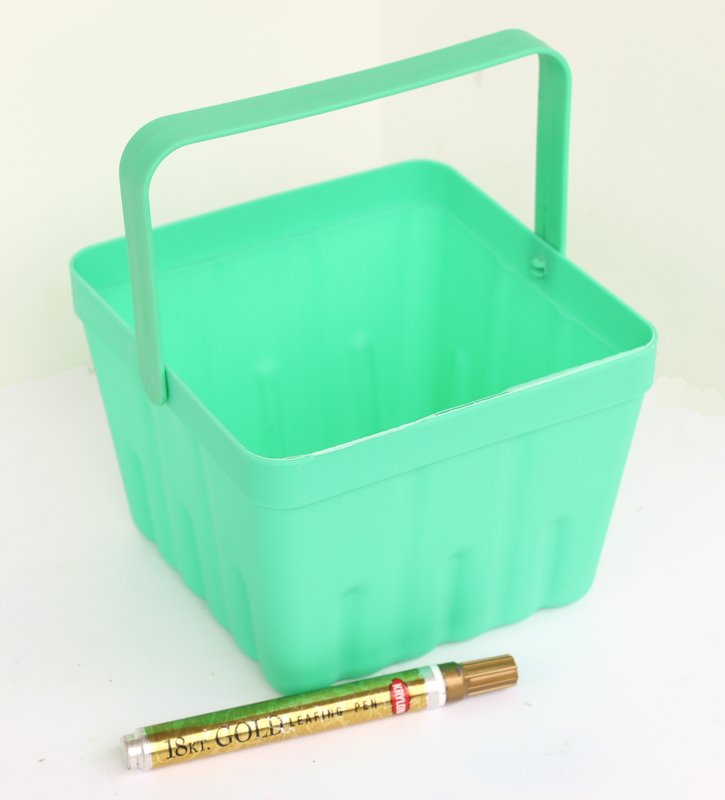 Begin by adding a little "Midas touch" to your basket with the help of your gold leaf pen or gold acrylic paint. Sure you could leave the basket as is, but the little band of gold makes this planter seem so much fancier and more expensive!
I simply colored around the top edge of the basket, but feel free to paint the handle as well. Or even add a little pattern to the berry basket itself. Once your paint has dried, fill your basket with dirt and all your baby succulents. The nice thing about succulents is that you can easily break off baby succulents from the larger mama succulent and replant them and they will re-root and grow. Easy as that! So if you would like an assortment of succulents, but don't want to buy a ton of plants, buy a few larger ones and separate all the growth into several little babies to plant. I bet you could even ask your local garden center if you could just purchase a few "suckers" (i.e. baby succulent off shoots) from several different kinds to get a nice assortment at a discounted price.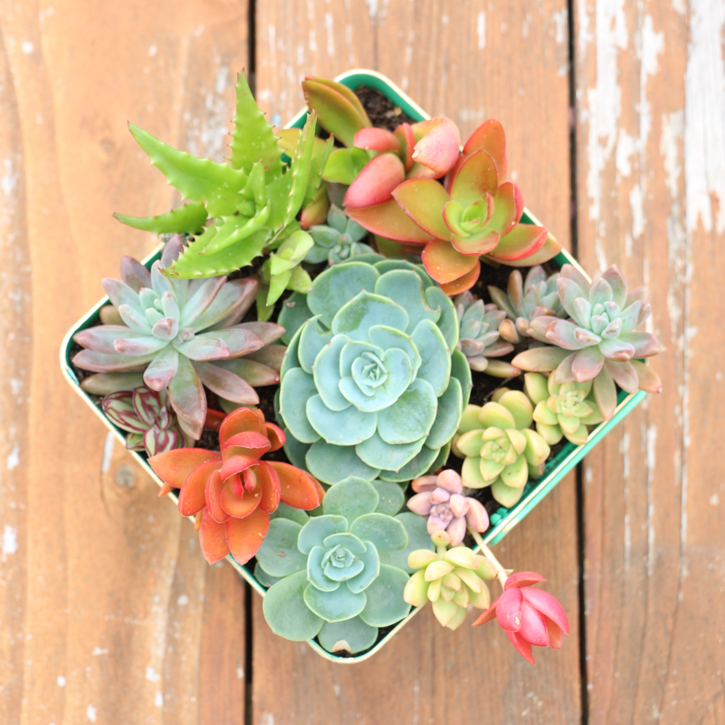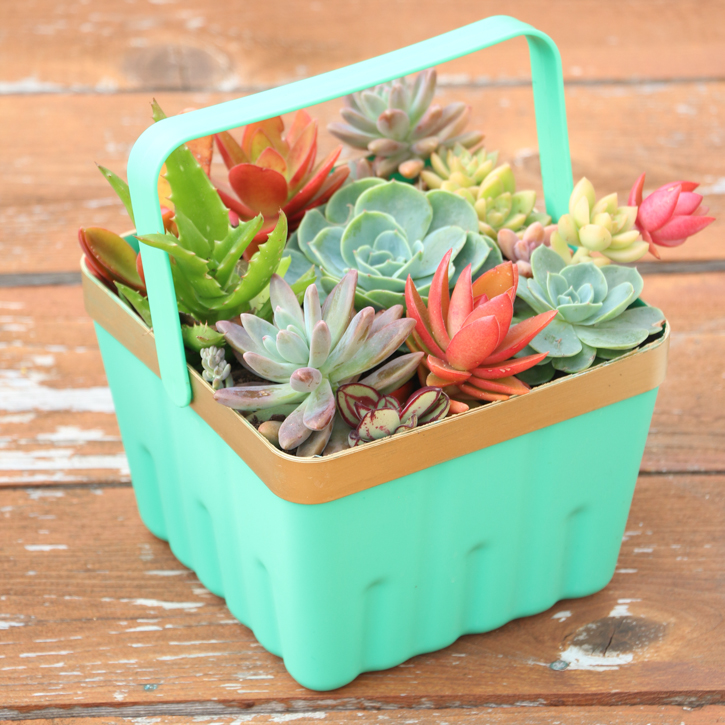 You have to admit, this simple berry basket succulent planter makes the cutest little spring centerpiece ever! If you liked this tutorial, feel free to check out my blog, A Kailo Chic Life, for even more succulent planter ideas and other fun crafts, recipes, and decor.