I'll be the first to admit that I have a tiny bit of a lemon obsession. Over the next few weeks I have some favourite family recipes to share with you that all involve – you guessed it, lemon! Let's start things off with a super simple dessert recipe. These squares offer the delicious taste of Lemon Pie, without the fuss!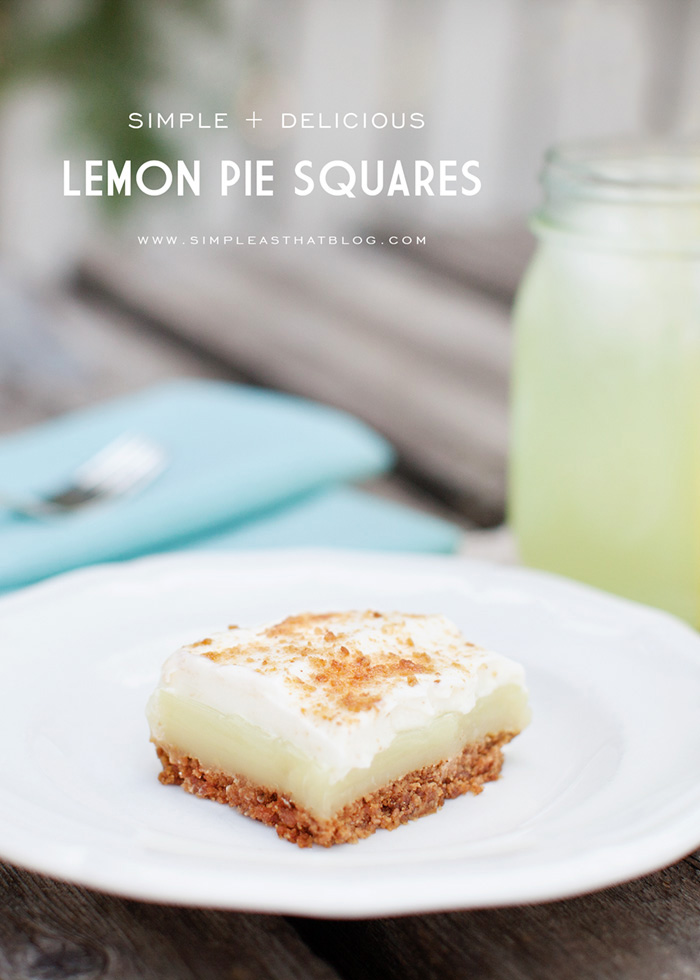 Lemon Pie Squares
Ingredients
2 envelopes lemon pie filling
3 cups of graham cracker crumbs
12 tbsp melted butter
2 tbsp sugar
Whipped cream to top
Instructions
Prepare pie filling according to directions. Let cool in fridge.
Mix graham cracker crumbs with sugar and melted butter.
Press into greased 9" X 13" inch pan.
Pour filling onto crust.
Top with cool whip or whipping cream and sprinkle with graham crumbs.
Serve chilled.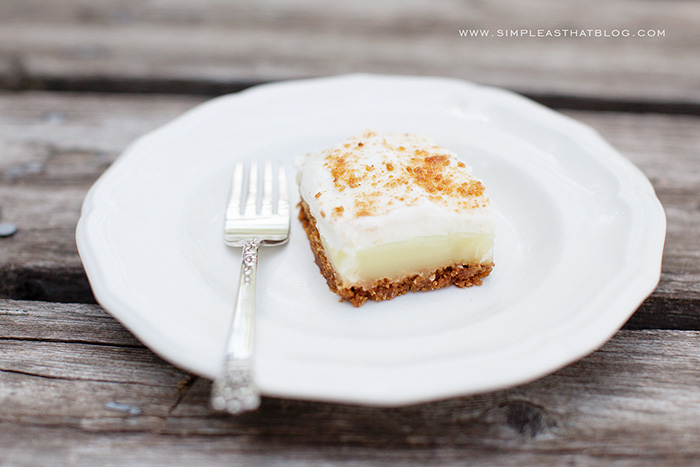 If you're heading to a Spring get together or planning a Summer picnic, these Lemon Pie squares are quick and easy and are perfect for a crowd! They've been a favourite of mine for years and I hope you enjoy them too!
If you love all things lemon too, check out this Mini Lemon Tarts recipe shared by The Casual Craftlete last week! Don't they look delicious!?