Sponsored by minted. Get 15% off holiday cards through 11/26 using code JOYFUL19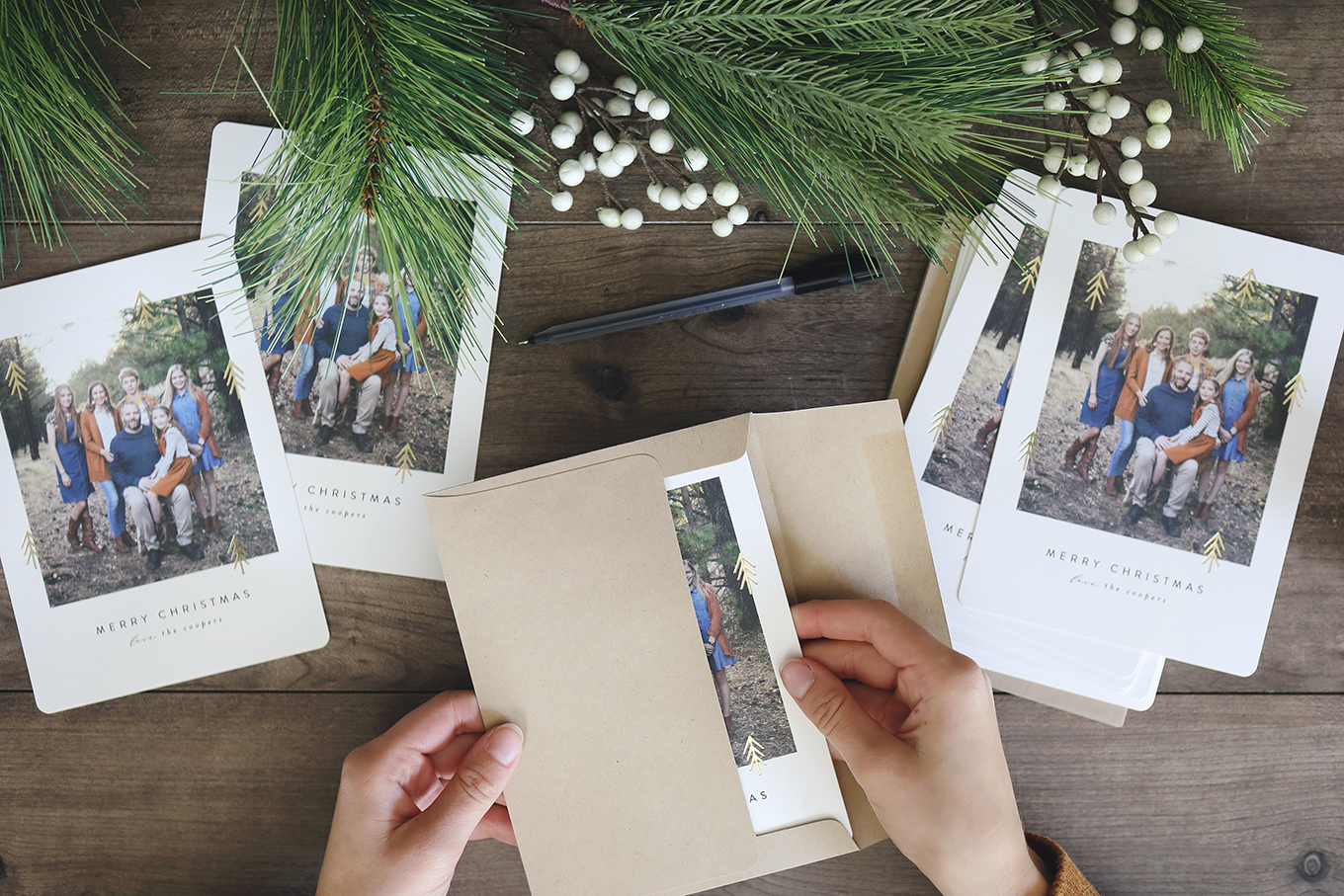 This time last year was a season of letting things go for our family. After a stressful year and looking ahead to a cross country move I made the conscious decision to cross a few things off of my holiday to-do list. As much as I love doing Christmas cards, it just wasn't meant to happen last year, and that's ok.
This year, we're settled in our new home and taking family photos and sending out cards felt like the perfect way to commemorate this new phase in our family's life and to let friends and family know where we are now. Doing Christmas cards felt right and so I started searching on minted.com for the perfect design.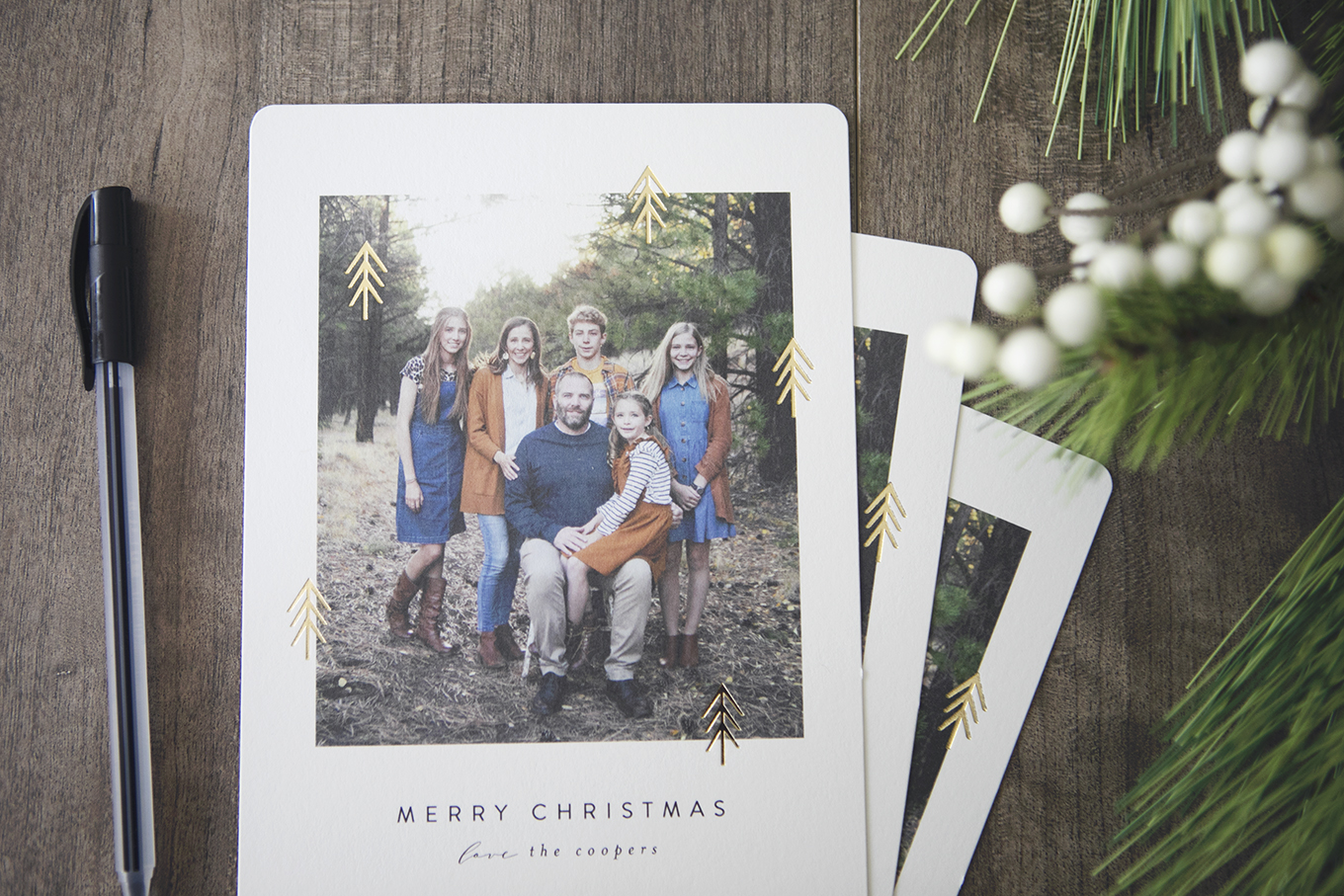 Minted is my go-to place to shop for Christmas cards and they certainly didn't disappoint this year. They always have something to suit my simple, understated style. When you're searching for card designs you can search by style and that made things super easy for me. I was of course drawn to the simple + minimalist category and I found what I wanted within minutes. I went with this Gilded Trees design and I just love the little hint of gold foil. My favorite thing about these cards just might be the photo collage I added on the back!
Remember to Keep it Simple
When it comes to Christmas cards, there are so many choices available and that can become overwhelming. Elaborate, flashy or expensive cards aren't necessary to send our love.
If you want to send cards this year, but the thought is overwhelming to you, my advice is to keep it simple. Pick one photo, pick one simple (yet beautiful) design and be done.
To the recipient it's the greeting and seeing your shining faces that means the most after all. It's not about beautiful typography or how sparkly your card is – it's about connecting with family and friends and letting them know you're thinking of them this holiday season.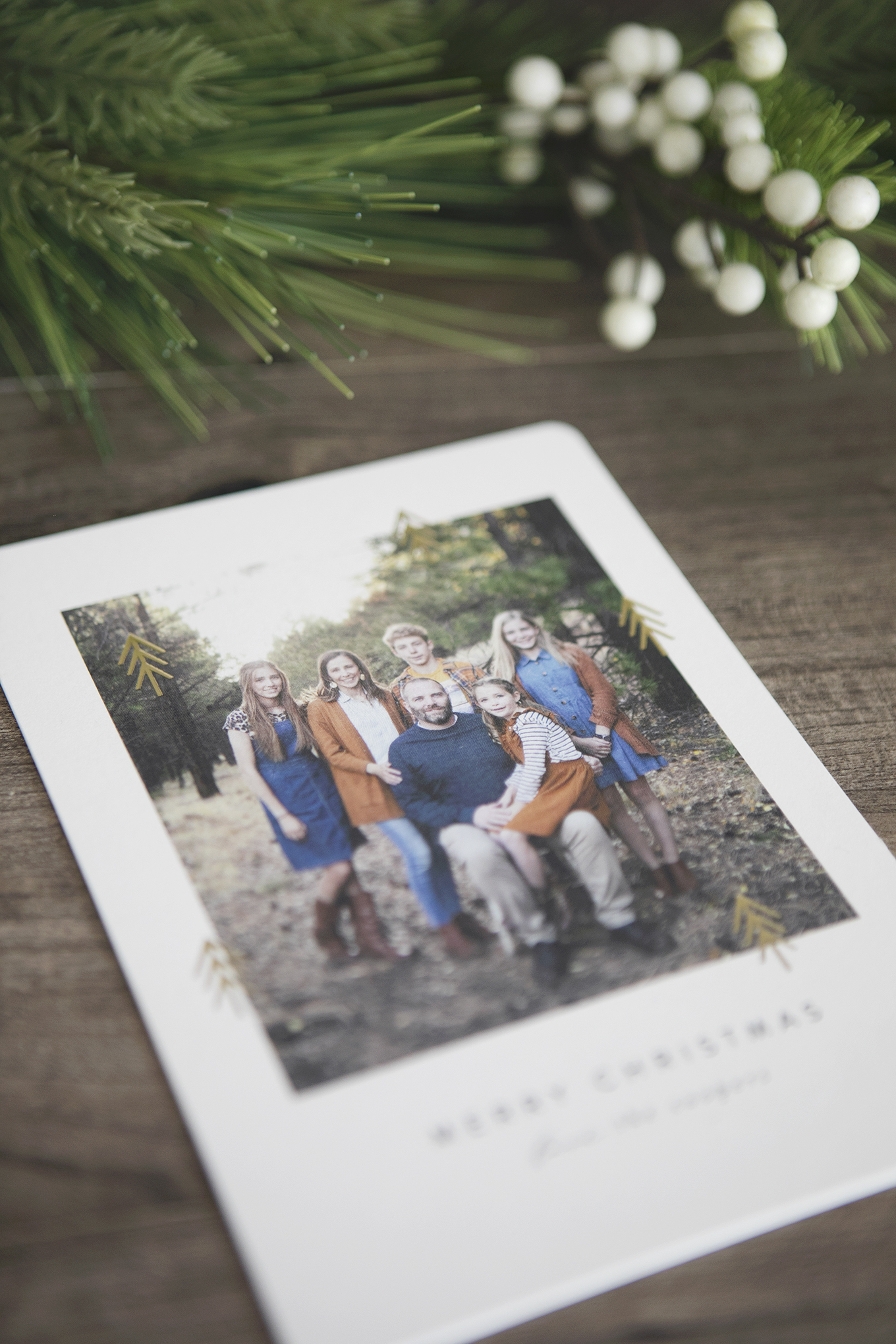 If you liked this post you might also like…