This Southwest BBQ Chicken Salad with Creamy Lime-Cilantro Dressing is a quick dinner option that's full of healthy ingredients and so packed with flavor your family will asking for it again and again!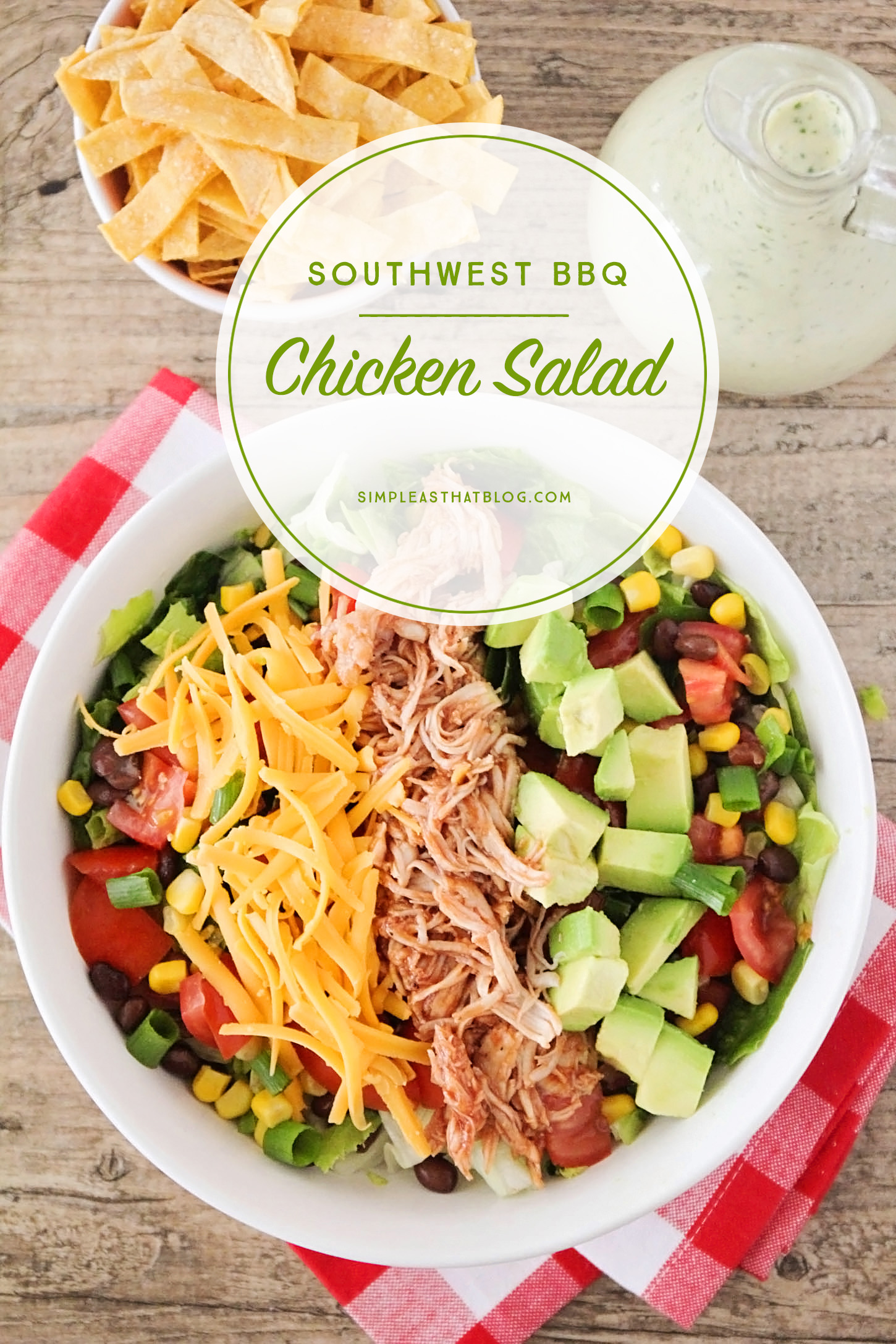 Not every meal we try makes it into our regular dinner rotation, but the minute we tried this salad at my mother-in-laws house, I knew it was a keeper!
The combination of flavors is seriously heaven. I could eat this again and again and never get tired of it. In fact, I eat this for leftovers at lunch when the kids are school. It's just as good the next day….and the day after that!
A Healthy, Easy to Prepare Dinner for Busy Weeknights
I love that this is an inexpensive, simple dinner option filled with healthy ingredients like greens (lettuce), protein (chicken) and legumes (black beans.)
To make this meal even quicker, I like to prepare the chicken in our Instant Pot. I can put frozen chicken breasts in and they're ready to shred in about 1/2 an hour. You could also use a rotisserie chicken if you were short on time.
Southwest BBQ Chicken Salad with Creamy Lime Cilantro Dressing
Ingredients
2-3 Large Chicken Breasts
1 Cup BBQ Sauce
½ head romaine lettuce, chopped small
½ head iceberg lettuce, chopped small
1 can corn, drained
1 can black beans, drained and rinsed
1 bunch green onions, chopped
4 roma tomatoes, diced
2 Avocados, diced
Shredded cheese
Crispy Tortilla strips
Instructions
Mix shredded chicken in with BBQ sauce until coated evenly. Toss together lettuce, cilantro, corn, beans and chopped vegetables. Top with shredded chicken, cheese and crispy tortilla strips. Drizzle Creamy Lime-Cilantro Dressing over salad and enjoy!
You can use store bought tortilla chips or make your own crispy tortilla strips.
Crispy Tortilla Strips
Slice 10-12 corn tortillas into narrow strips and place on cookie sheet. Spray with vegetable oil cooking spray and sprinkle generously with salt. Place under broiler and let bake until crispy and brown around the edges.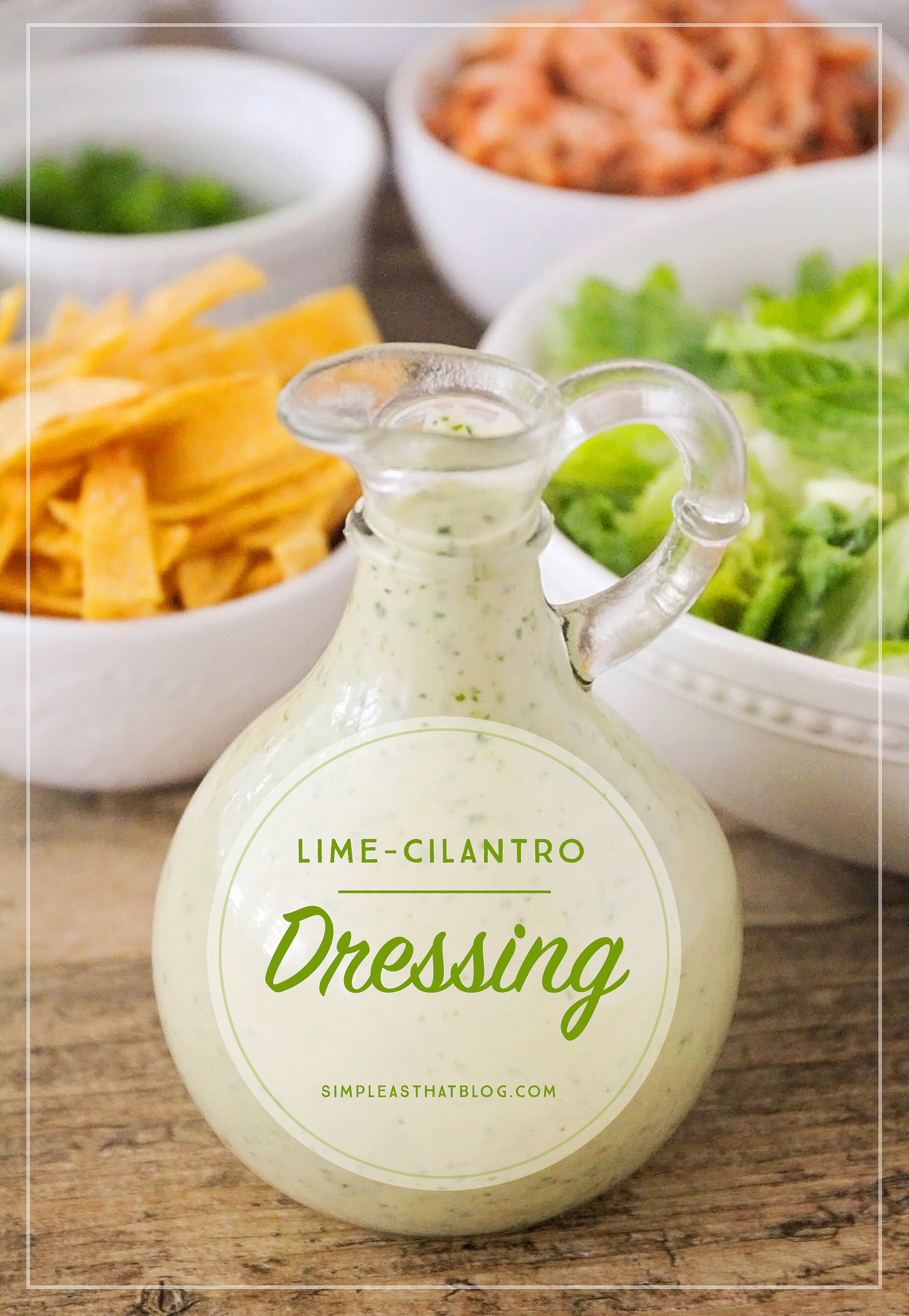 The only thing this tasty salad needs to finish things off is to top it with homemade Creamy Lime-Cilantro Dressing. Just throw the ingredients in your blender and in 5 minutes it's ready! You'll find the recipe here.
If you liked this post you might also enjoy…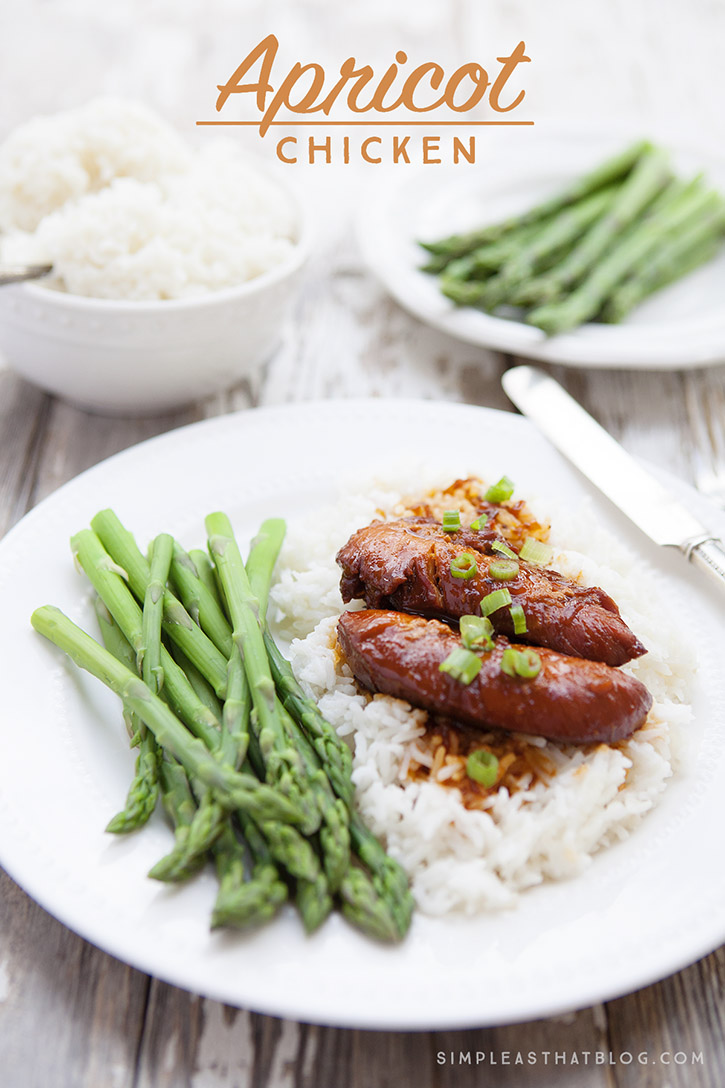 Chicken and Stuffing Casserole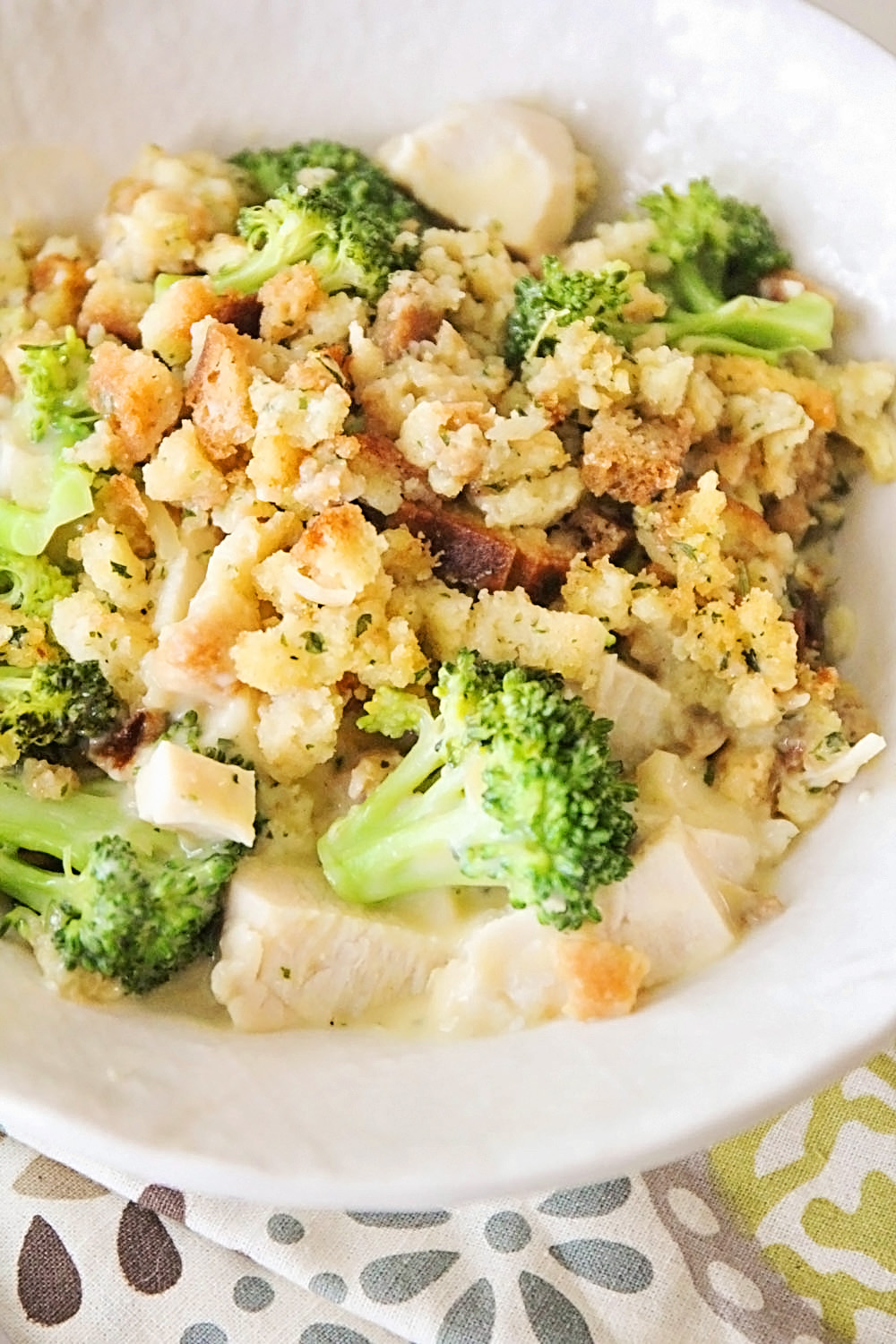 Rustic Italian One-Pot Chicken and Rice