Birthday Traditions for Tweens and Teenagers – make your tween / teenager's birthday even more special  with these simple birthday traditions!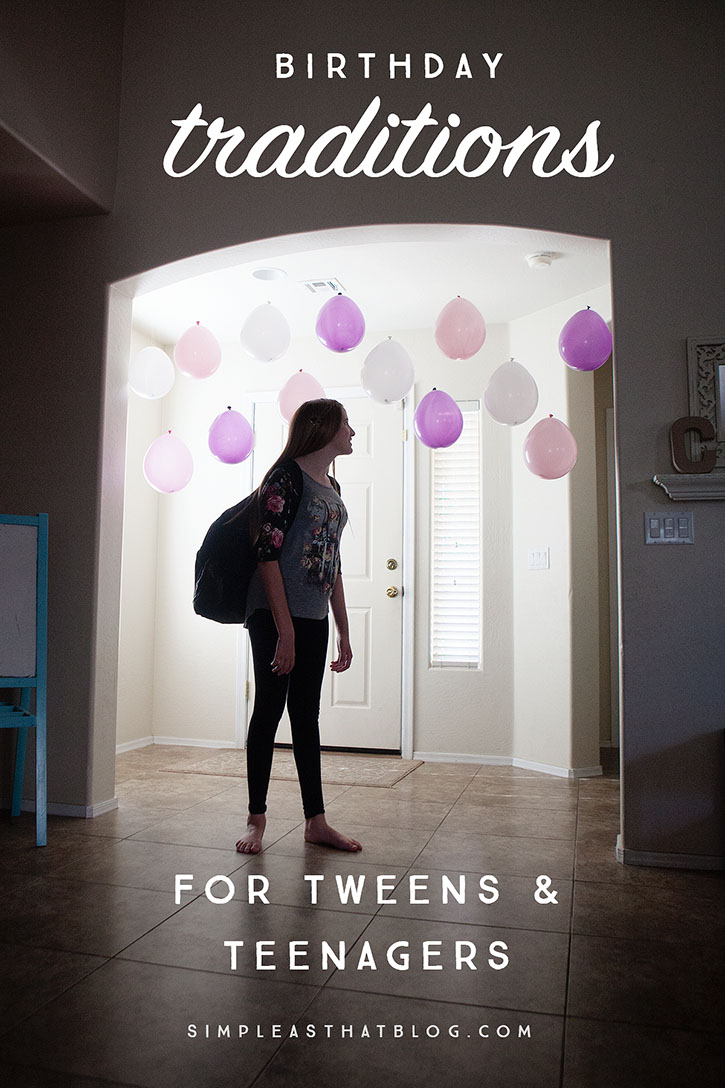 Elaborately planned, expensive birthday parties aren't necessary to create special memories. For our family it's all about the traditions! We recently started this tradition with our oldest daughter who turned 13 and it was such a hit I had to share.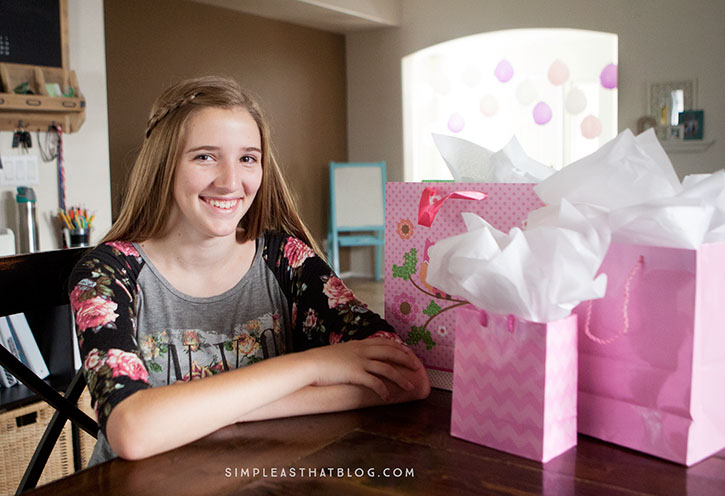 It's always a little harder to find fun ways to celebrate birthdays as kids get older, but this was perfect for our oldest!
Supplies
Cash
Small elastics
Balloons
White thread
Tape
Instructions
Roll up small bills (we used $1 bills) and secured them with small elastics. Slip the rolled up bills inside balloons, then blow them up and tie shut. We did 13 balloons since my oldest turned 13. I think one dollar for every year they are in age is fun and affordable.
Next, tie a piece of thread around the tied end of the balloon. Use a piece of tape to hang the balloon from the string wherever you'd like. Could be in your child's bedroom doorway, above the dining room table, etc. We hung ours in the front entry and when my daughter got home after school they were there to greet her when she walked in the door. It was a fun surprise!
Before presents and cake we all sat down in the living room and had each family member shared one thing they love about the birthday girl. As each family member shared something, she got to pop one of the balloons and SURPRISE – what she thought were just decorations turned, out to be a little more exciting!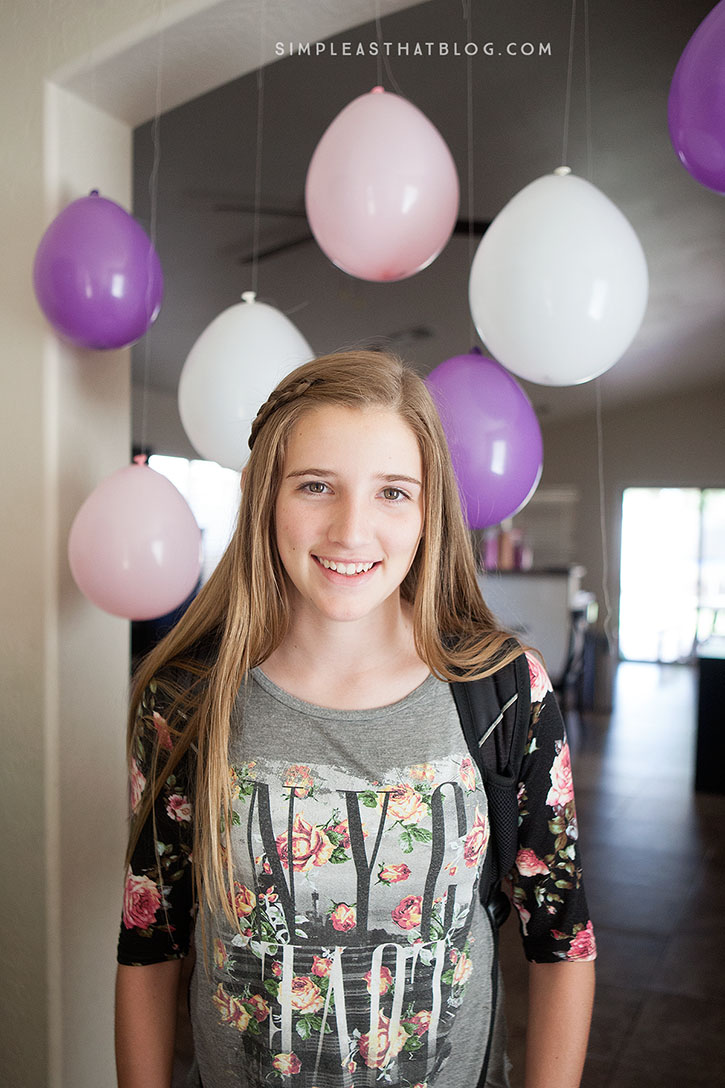 Meaningful Birthday Traditions for Older Kids
Looking for a few more ideas? Here are 5 special traditions that older kids will love.
1. Do an annual birthday interview – some fun questions to ask here.
2. Put together a birthday slideshow of photos of your child from birth to their current age and watch it as a family.
3. Start a mother/child journal to stay connected, which is especially important during these teen years. I love the idea of this Just Between us Journal and plan to get one soon to share with my daughter.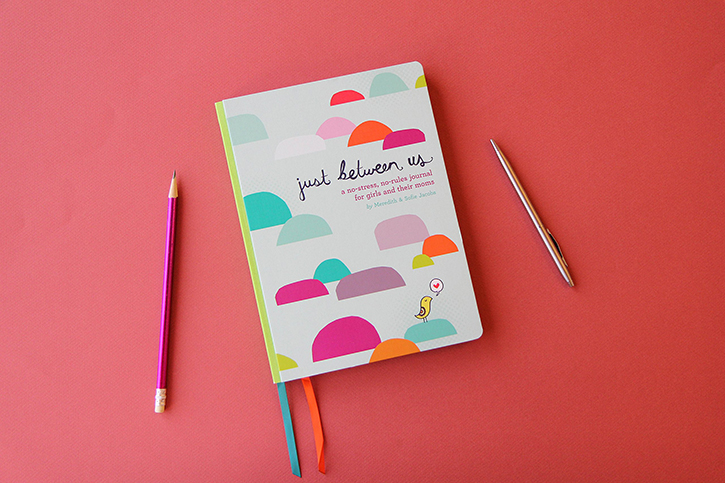 4. Write a letter to your child each year on their birthday. Share the letter with them now or save them and give them all as a gift the year they graduate.
5. Reserve a special plate that is only brought out on birthdays for the birthday boy/girl to eat off of all day. My kids love this. You can DIY your own or buy one. Either way, it's something simple to make your kids feels extra special on their big day.
If you liked this post you might also enjoy