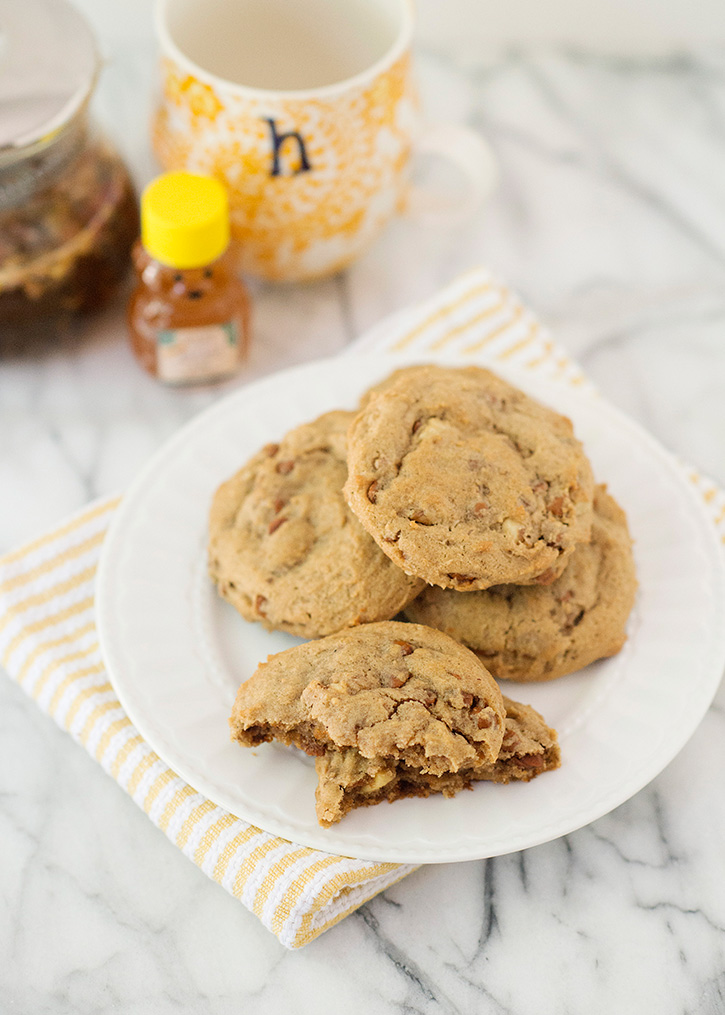 Hello everyone! It's Bree from bakedbree.com.
One of the highlights of my day is afternoon tea. I work from home, and can easily fall into an afternoon slump. I have some time to kill before the kids get home from school and still have a lot of work to finish, but I lose motivation. A trip down to the kitchen for a pot of tea is usually just what the doctor ordered. Add a Walnut Pumpkin Spice Cookie and I am ready to happily face the rest of the afternoon.
Tea is a relatively new love of mine. I like a cup of coffee, but tea in the afternoon is a delight. I like the process of boiling the water, adding the tea, and watching it change from clear to amber. I like to drink loose leaf teas, and often will buy small quantities so that I can try out different flavors. I keep a little basket of teas in my cabinet and decide what I am in the mood for. As soon as the weather starts to change in the fall, my taste immediately changes from fruity and floral to richly spiced.
I also like to spend my Sunday cooking and baking a few things to have for the week. I like to add homemade cookies to my kid's lunch boxes. This Walnut Pumpkin Spice Cookie is tender and moist and has just the right amount of spice. The original recipe from Averie Cooks calls for pecans. That version is incredible, but one day I was making these and realized I was out of pecans and used walnuts instead. I also added some cinnamon chips (because why not?) and fell in love all over again.
This recipe is more specific than most cookie recipes, but worth it. The dough does need to chill for at least 3 hours, but I prefer to chill it overnight.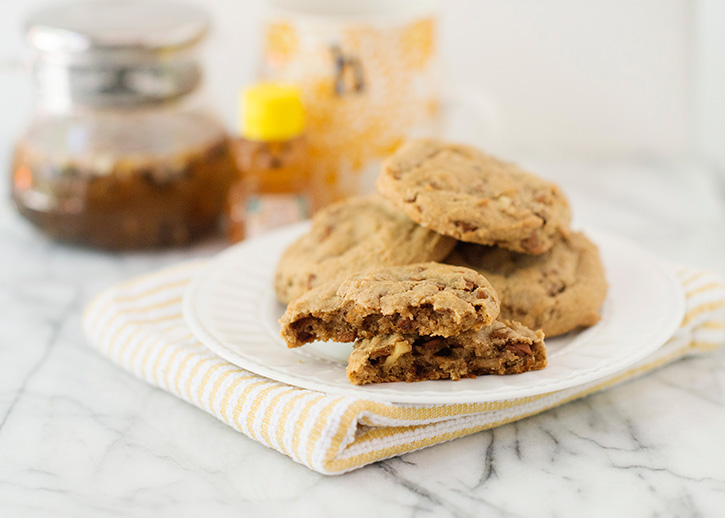 [amd-zlrecipe-recipe:7]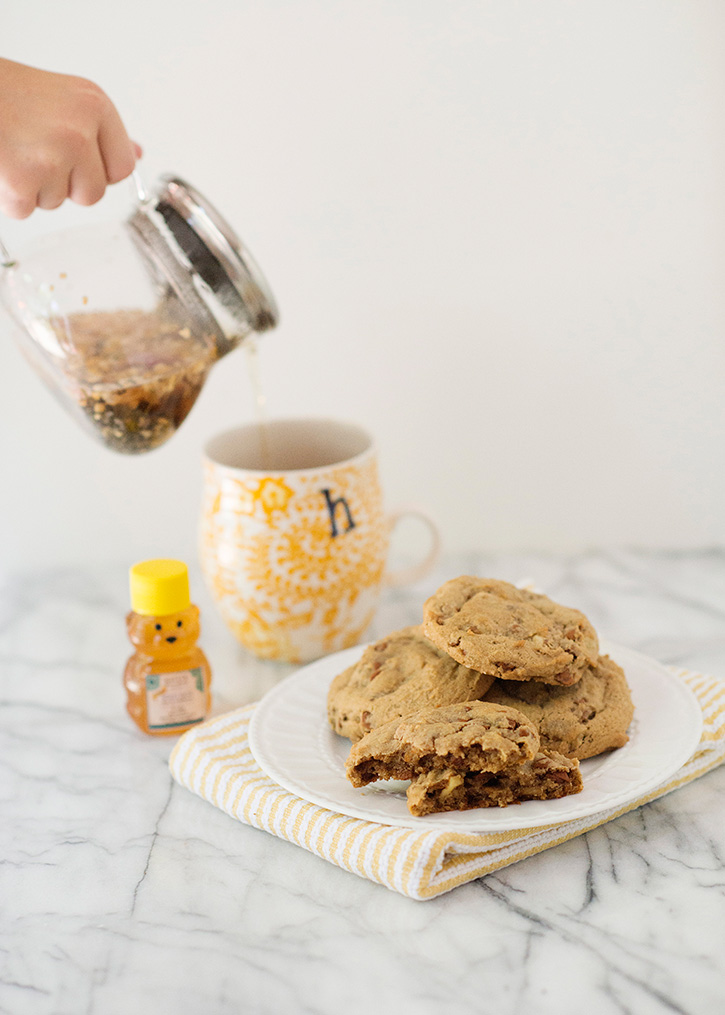 Adapted from Averie Cookies – Buttery Pecan Pumpkin Spice Cookies
If you're looking for more favorite holiday cookies recipes try these!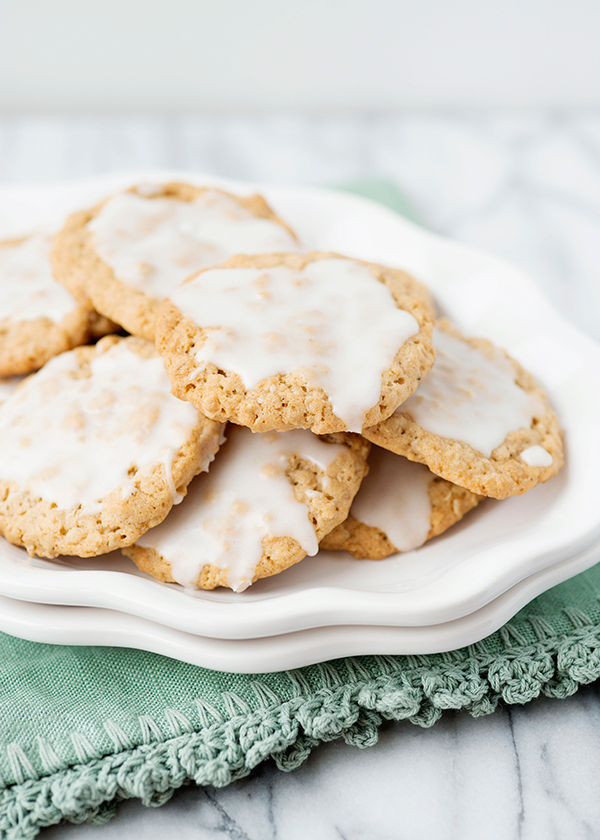 Eggnog Cookies with Eggnog Glaze