White Chocolate Game Day Popcorn and DIY Football Snack Cups – looking for a treat to make for Superbowl weekend? You'll score big points with this white chocolate game day popcorn.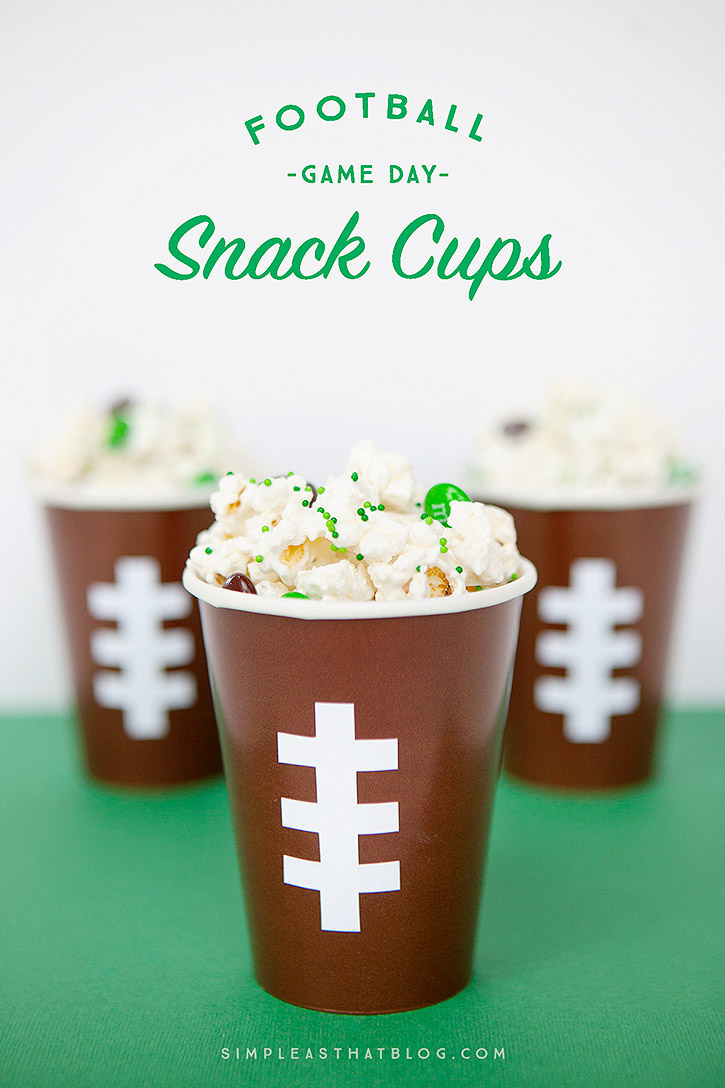 Game Day White Chocolate Popcorn and DIY Football Snack Cups
Ingredients
8-9 cups popped popcorn
1½ cups white wilton candy melts
¼ cup wilton green and white sprinkles
1 cup green and brown M&M's
Instructions
Pop popcorn, place in large mixing bowl.
Melt candy melts in the microwave, stirring often.
Cover 13x9 inch baking sheet with wax paper.
Pour melted chocolate over popcorn and stir until coated evenly.
Sprinkle M&M's and sprinkles over popcorn while chocolate is still warm.
Allow chocolate to cool until hard. About 10-15 minutes.
Break apart and place in Football Treat cups.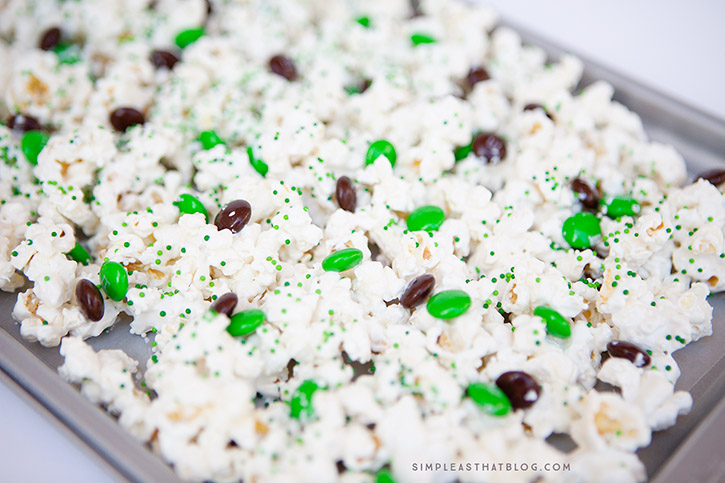 This popcorn is quick and easy to make and is sure to be a hit with kids and adults alike! My kids taste tested it for me and they said I hit a touchdown with this recipe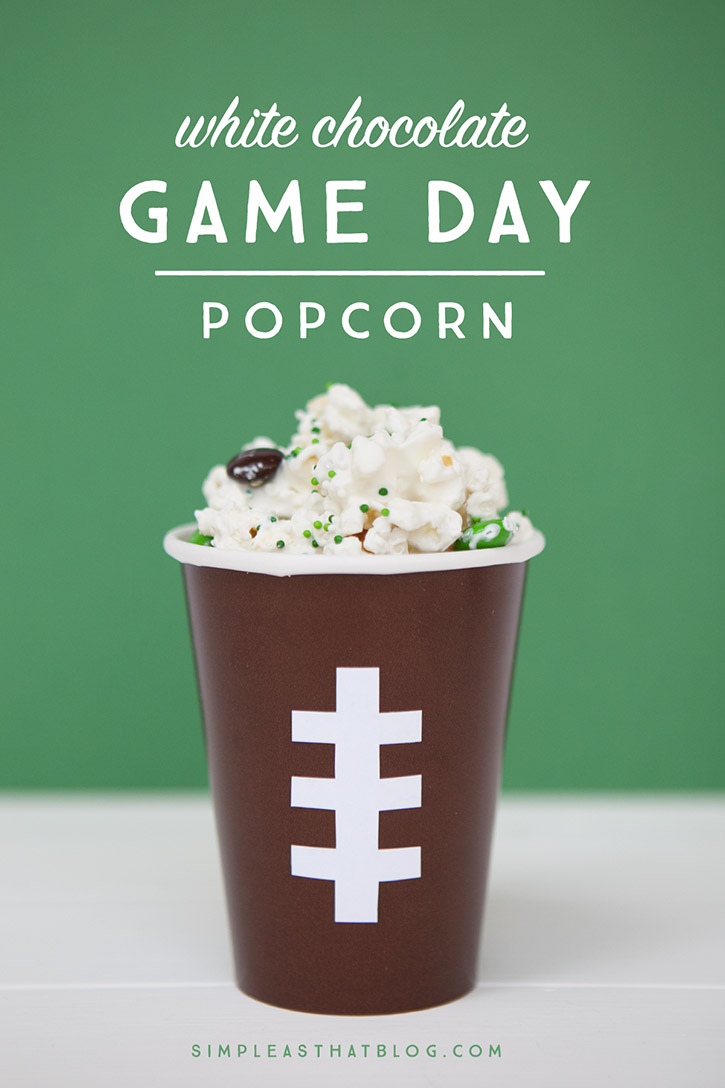 DIY Football Snack Cups
We're a little obsessed with paper cup crafts and with the super bowl coming up we just had to make some football cups in honor of this sport our family loves!
Take a timeout from the game for a little crafting with the kids and put together these simple football cups. They're so easy, little hands will love making them on their own. They're perfect to serve your yummy game day popcorn in!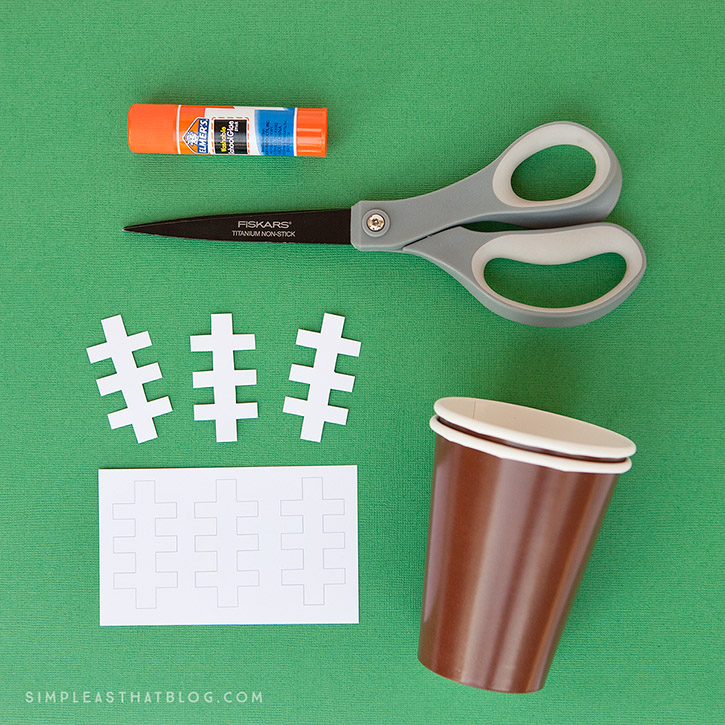 Supplies
Click here to download football laces template
Directions
Download and print the football laces template on white cardstock. Cut out laces and glue to the front of the cup using a gluestick. Fill with your favorite game day snacks.
Here's a short video showing how to make the popcorn from start to finish and how to put the football cups together.
If you liked this post you might also enjoy…