These Woodland Creature No-Carve Pumpkins are the perfect way to dress up your pumpkins this fall. If you love pumpkins, but loathe carving them, this is the project for you!
Hooray for September 1st! I am so excited for fall this year. I think it has to do with the fact that we just moved to North Dakota and we've heard the fall colors here are beautiful. We've been living in Arizona the past three years and we're so excited to experience four seasons again!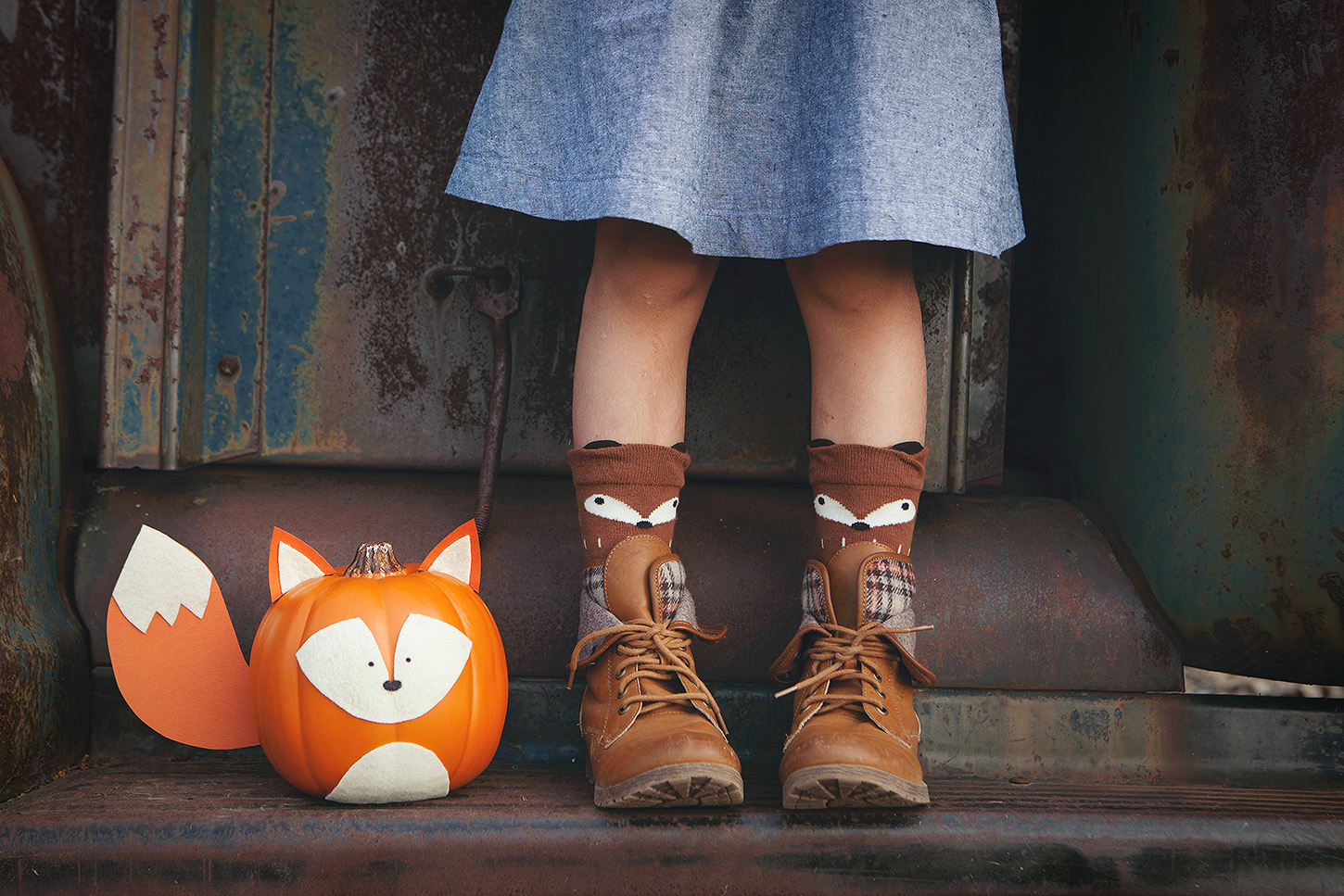 Find the darling fox socks here. We love ours!
We can't wait to start decorating our new home for fall and we're going start with these cute Woodland Creature Pumpkins!
The inspiration for these pumpkins came from these Woodland Creature Cups we made last year. We loved them so much we thought we'd try our hand at making them again, only this time using pumpkins!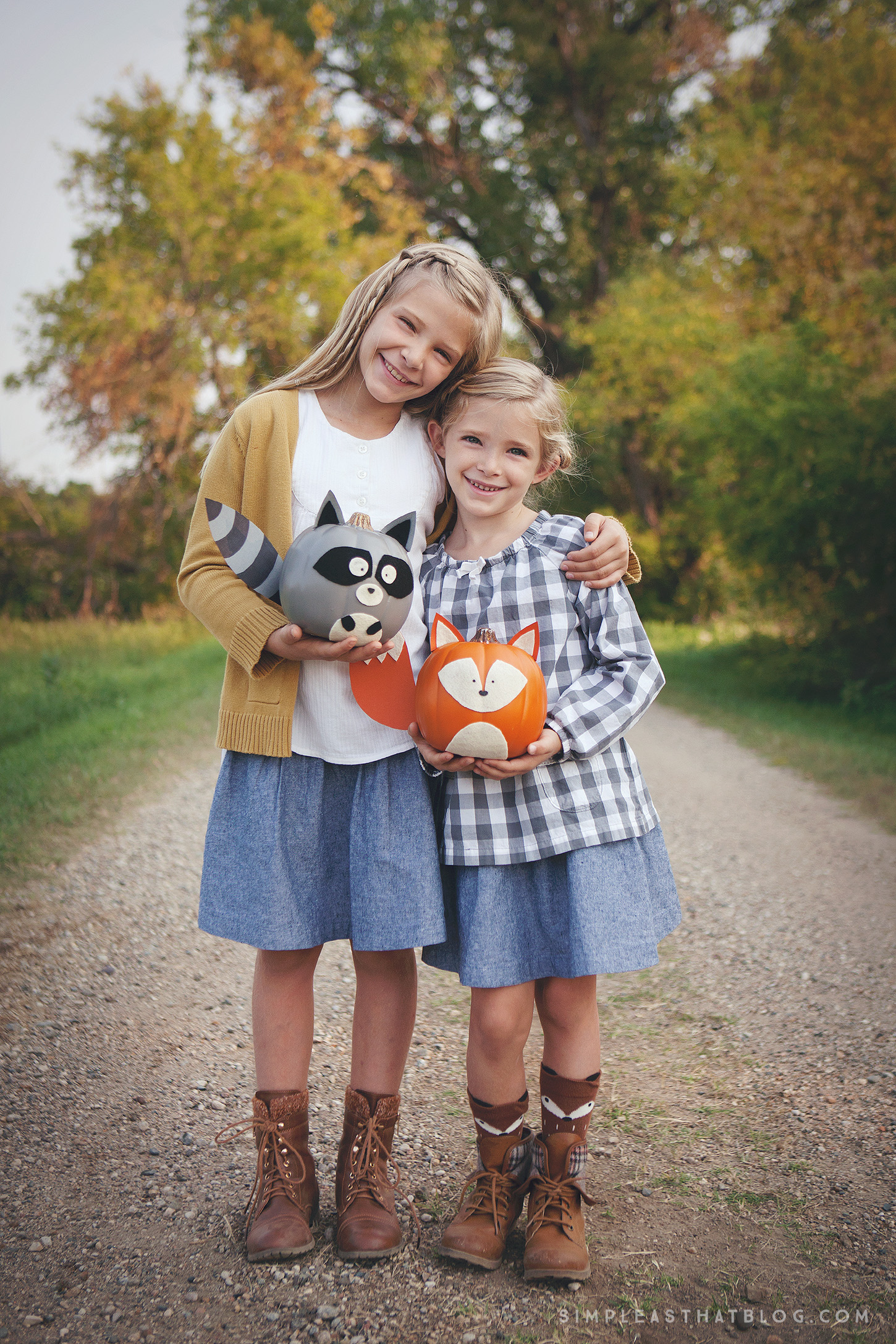 These darling little pumpkins are a great craft to get the kids involved with and the best part is, because they're made using faux pumpkins, they can be enjoyed again year after year!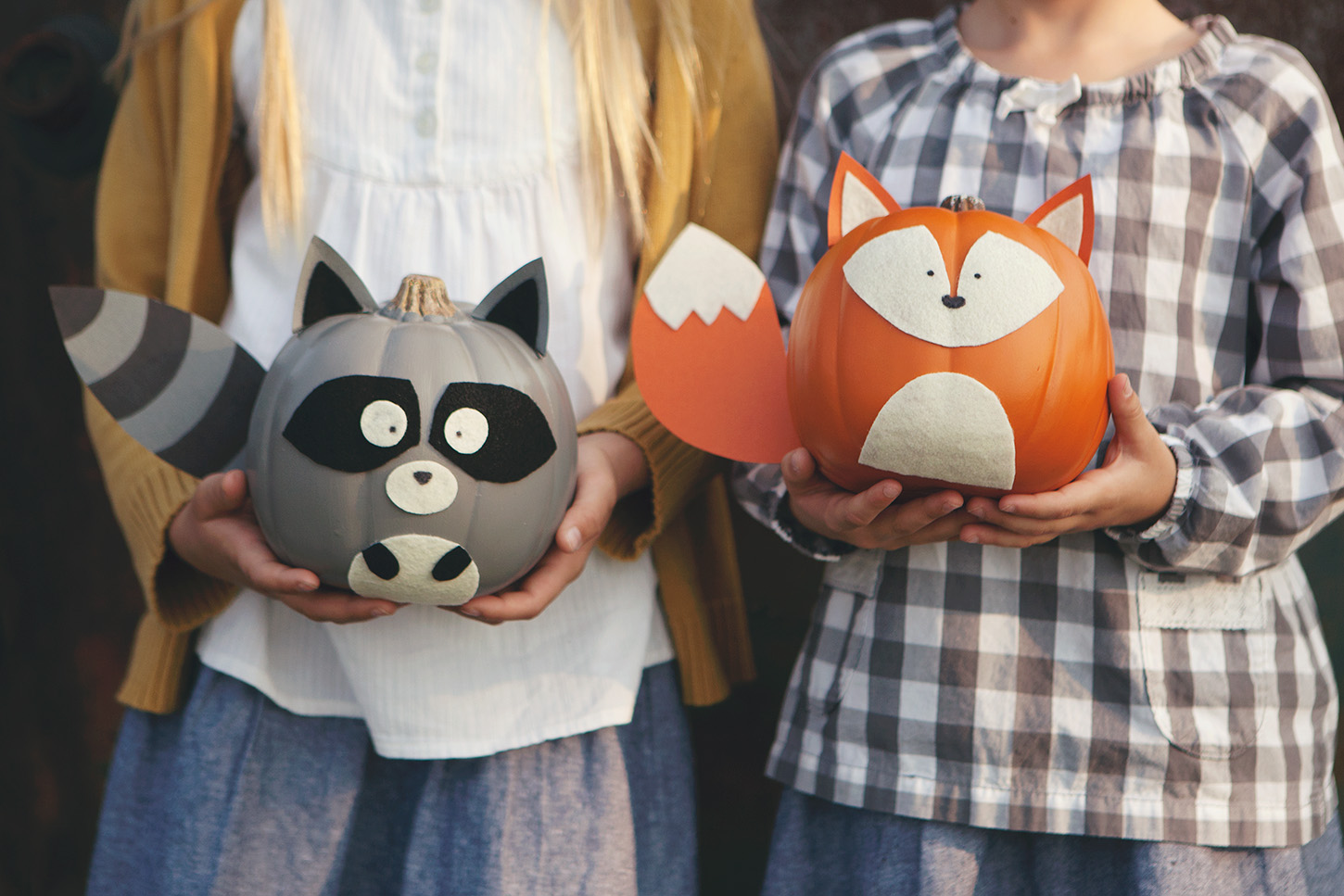 Have I told you how much I'm loving the whole faux pumpkin craze! No more tossing our beloved fall creations in the trash when they're begin to wilt. The best part of about faux pumpkins is that you can reuse them again and again AND no carving! Yay! 🙂
Supplies
Grey and Turquoise Craft Paint
Foam brush
Cardstock (grey and orange)
Felt (grey, orange, off-white, tan, black)
Black sharpie
Scissors
Hot glue gun
I've tried to make it as easy as possible for you to recreate these pumpkins at home. Simply print out and use the templates provided (links included below) to cut out all the felt and paper pieces you'll need.
The templates are for the  woodland creature craft cups so depending on what size of pumpkin you're using you can use the "scale" feature within your printer options to increase or decrease the size of the printed templates. For these pumpkins I printed at 125 percent.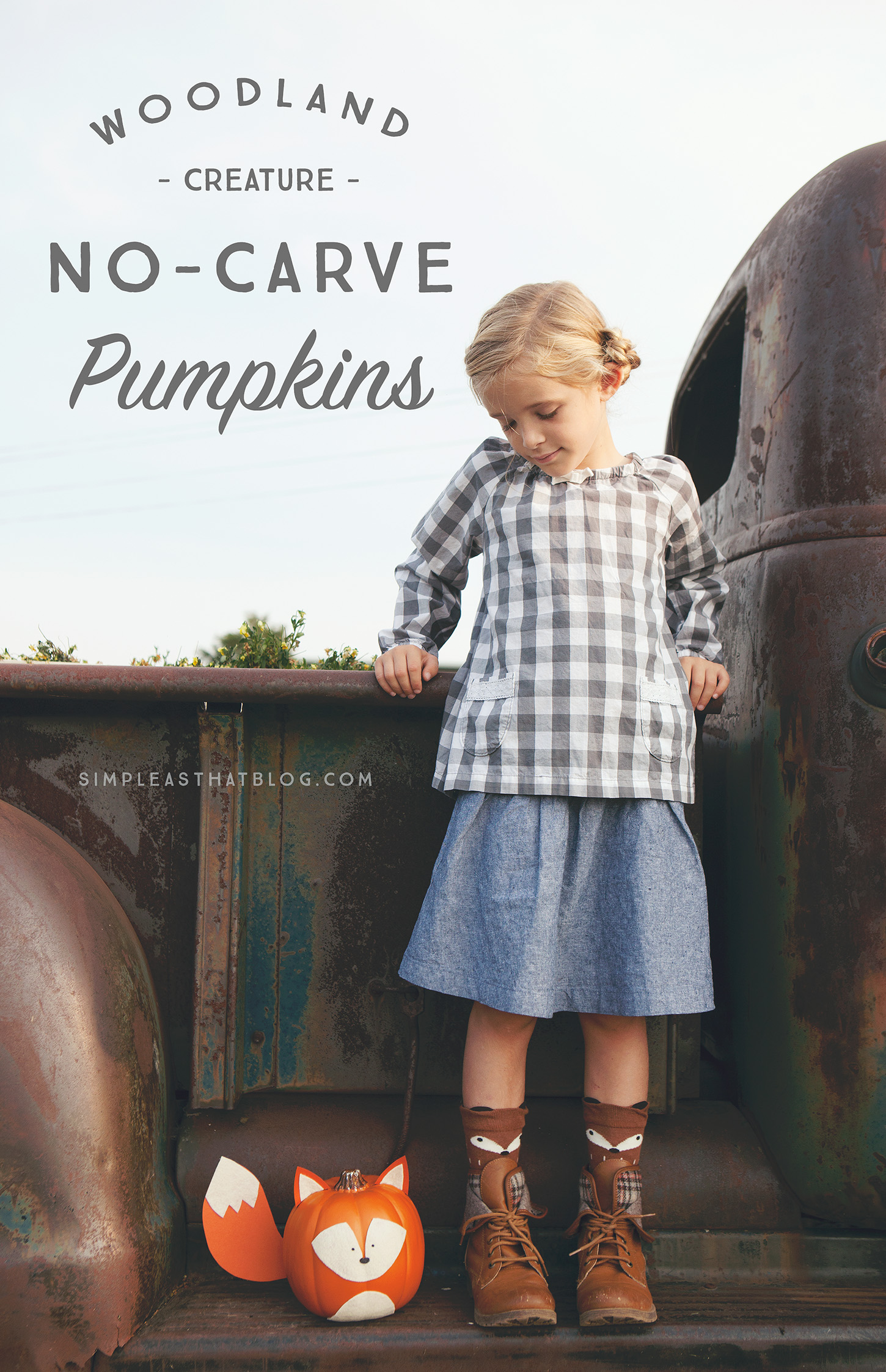 Fox Pumpkin Instructions
Step 1
Gather supplies. Orange faux pumpkin, orange cardstock, sharpie, off-white felt, scissors, adhesive.
Step 2
Remember to enlarge if using a bigger pumpkin. Print and cut out pattern pieces.
Step 3
Use pattern pieces to cut out felt and orange card stock for the fox's tail, ears and face.
Step 4
Glue tail pieces together
Step 5
Attach paper pieces to pumpkin as shown using adhesive / glue gun.
Step 6
With a sharpie add a nose and eyes.