Avocado Red Berry Smoothie – a delicious kid friendly smoothie recipe that is also vegan, dairy, soy and gluten free.  This is a tasty way to sneak  healthy fruits and vegetables into your family's daily diet.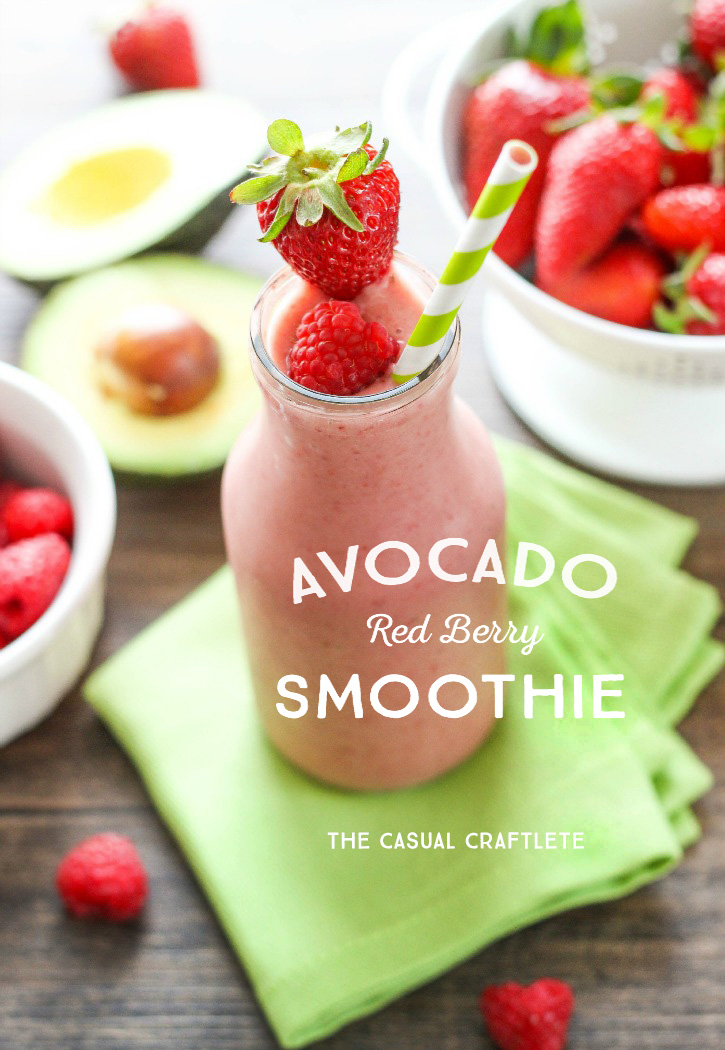 Hello there!  It's Katie from The Casual Craftlete blog.  If your child is anything like mine, they never eat enough healthy fruits and vegetables on a daily basis.  That is why I love smoothie recipes so much.  I have been making smoothies for my three (almost four) year old daughter ever since she turned one.  You can hide all kinds of healthy ingredients in a smoothie and your child won't even know it.  Plus, smoothies are delicious and this avocado red berry smoothie is also nutritious!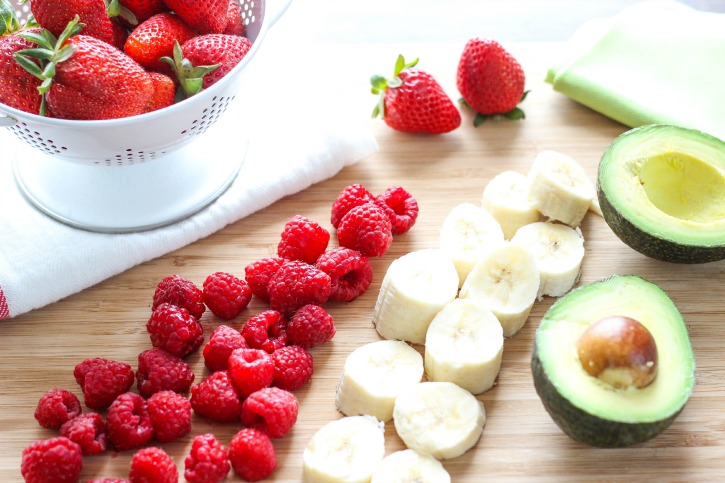 For this smoothie recipe you will need:
1 cup unsweetened coconut milk
1 cup frozen strawberries
1 cup frozen red raspberries
1 ripe banana
1 ripe avocado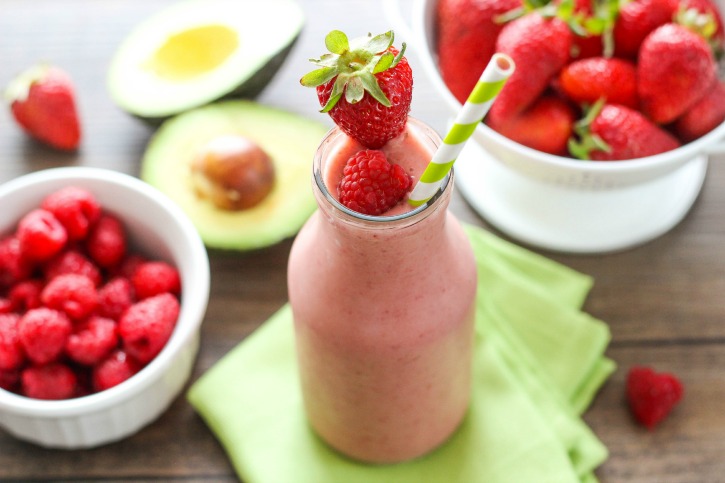 Directions:
Place the coconut milk in a high speed blender.  Then add your frozen fruits.  Next, dice the banana and avocado, then add to blender.  Blend all ingredients until smooth.  Serve right away.  This recipe will make 2 large smoothies.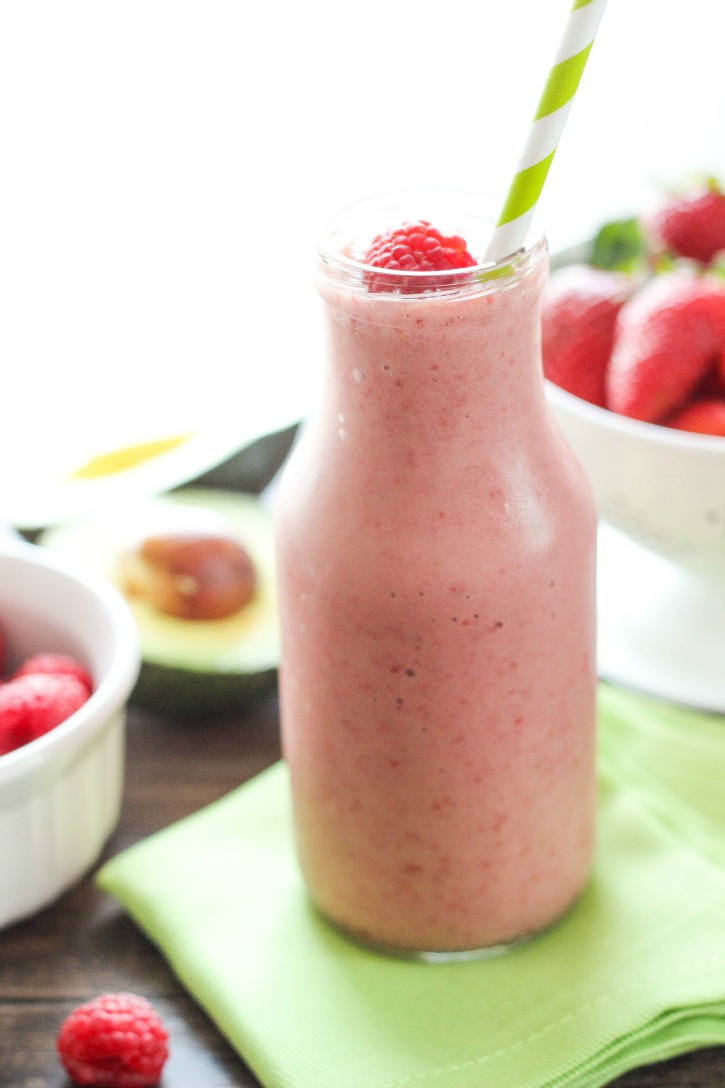 Avocados are a great source of vitamins C, E, K, and B-6, as well as riboflavin, niacin, folate, pantothenic acid, magnesium and potassium. They also provide lutein, beta-carotene and omega-3s.  Bananas of course are loaded with lots of potassium as well.  Strawberries and raspberries contain antioxidants along with other healthy vitamins.
For my smoothie recipes, I like to add unsweetened coconut milk.  The coconut milk is soy and dairy free.  So, anyone with allergies, this is a great liquid to use.  And I just love coconut.
I am not a trained medical professional, but all those ingredients sound pretty good and healthy to me.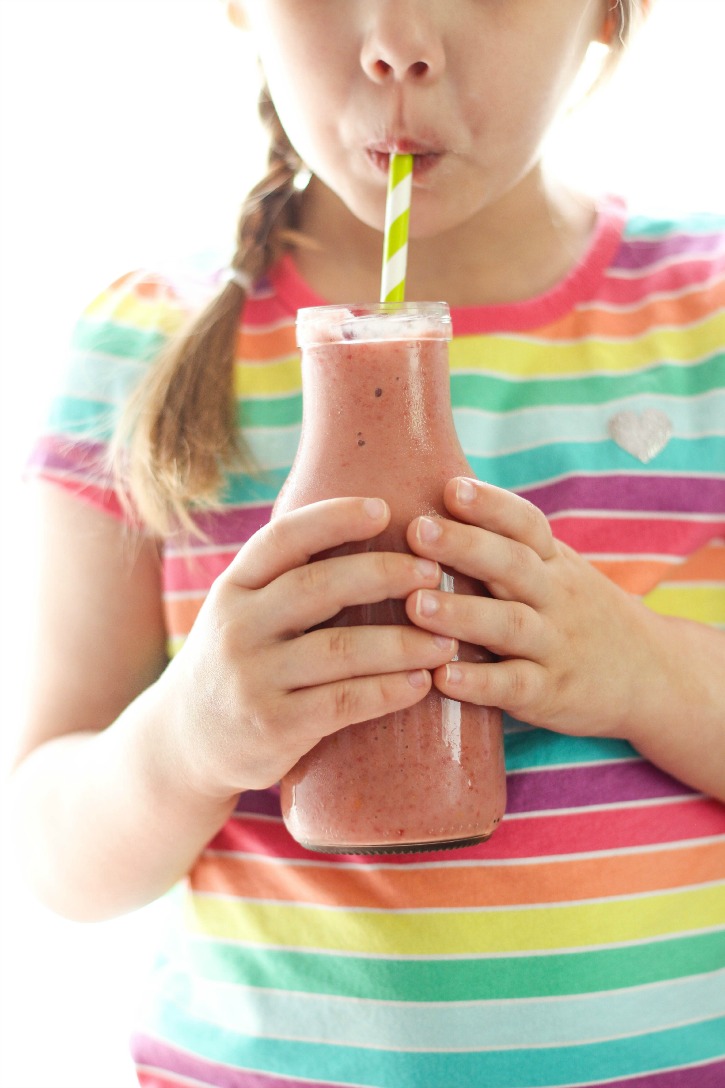 The main thing is my daughter likes this smoothie recipe, so it's a winner!  Berry season is coming up, so I like to pick my own and freeze them myself.  Picking berries with your kids is a fun learning experience.
Looking for more healthy recipes? Try these!
25 Healthy Family Friendly Smoothies
 Healthy Oatmeal Blender Pancakes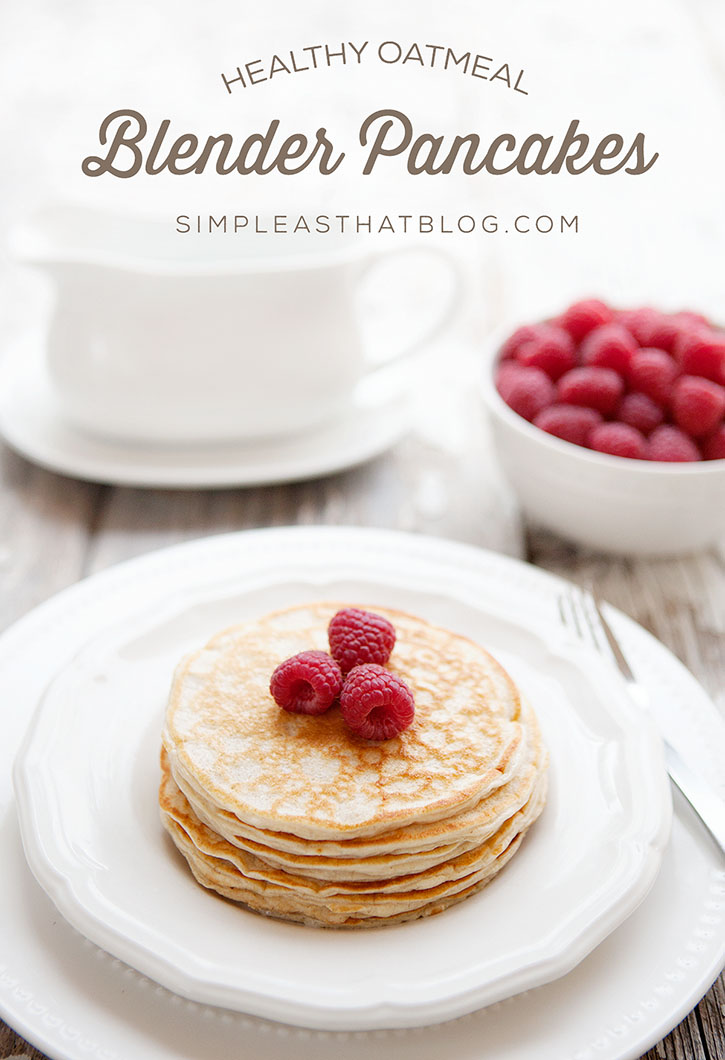 10 Healthy Snack Ideas for Kids