Easy Slow Cooker Chicken and Wild Rice Soup – made with simple, wholesome ingredients. This hearty recipe is perfect for busy weeknights and weekends.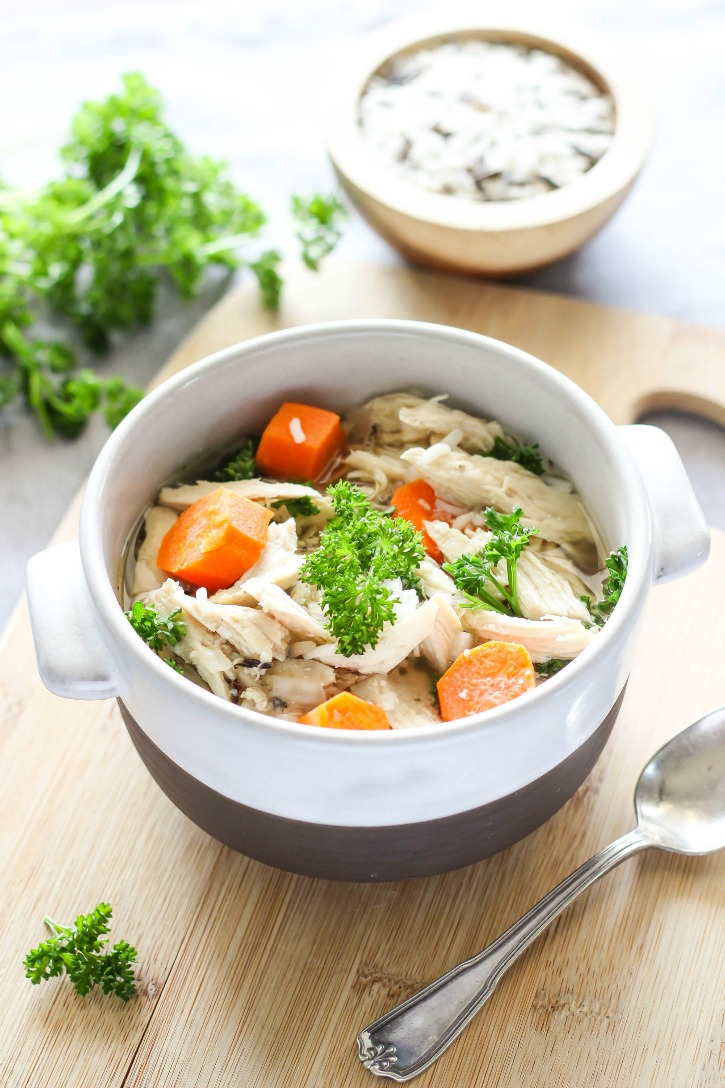 Hello there!  It's me again, Katie from The Casual Craftlete blog.  I am happy to be here today sharing a super easy and delicious recipe.  This Slow Cooker Chicken and Wild Rice Soup is the ultimate comfort meal.  This is a great springtime recipe or perfect for when you are feeling under the weather.  It's incredibility filling and makes you feel good inside.  This soup is made with all natural and easy ingredients.  It's great for incorporating spring vegetables!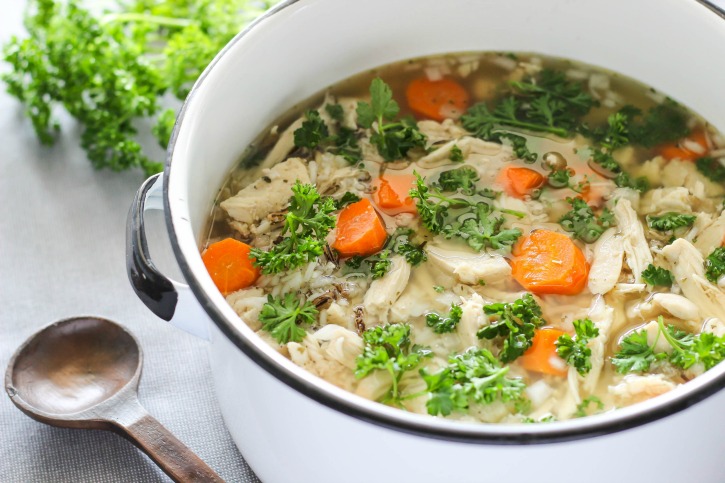 Springtime here is Southern Illinois is typically rainy and chilly.  All I want to do is curl up on the couch and watch tv.  This slow cooker chicken and wild rice soup recipe is perfect for warming me and my family up on those cool days.  The thing I love about slow cooker meals, including this one, is that there is very little prep when it comes to making the recipe.  I can chop up a few vegetables and throw all the ingredients into the crockpot and let it cook away all day.  Lately, my preschooler has been sick a lot and there is just something about chicken soup that helps heal the soul.  It is so comforting and always a favorite for most families.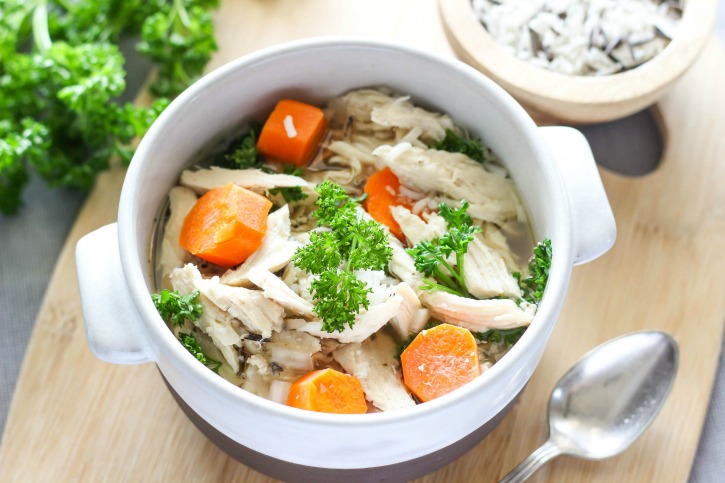 The great thing about this recipe is that you can customize the ingredients to you and your family's desire.  You can add your favorite vegetables and seasonings to your taste.  For my recipe, I am not a huge fan of celery, so I left it out and used celery salt instead.  Feel free to add celery and any other ingredients you like.  That's the great thing about cooking; you can make up your own recipes as you go.  Trial and error is how you find out what you like and dislike when it comes to food.  I love the freshness of this soup!

Easy Slow Cooker Chicken and Wild Rice Soup
Ingredients
4 carrots, peeled and chopped
1 medium white onion, chopped
3 garlic cloves, finely minced
1 cup uncooked wild rice, rinsed and drained
2 dried bay leaves
½ teaspoon dried thyme
½ teaspoon dried basil
½ teaspoon celery salt
Salt and black pepper, to taste
2 pounds boneless skinless chicken breasts
10 cups low-sodium chicken broth
Handful of chopped fresh parsley
Instructions
In a large 6 quart slow cooker. combine carrots, onion, garlic, wild rice, bay leaves, thyme, basil, celery salt, salt, and pepper. Top with chicken breast. Add chicken broth.
Place the lid on the slow cooker and cook on low for 6 to 6½ hours or on high for 3½ hours. Remove chicken and shred. Return chicken to the slow cooker and stir. Remove bay leaves and add chopped parsley. Season to taste.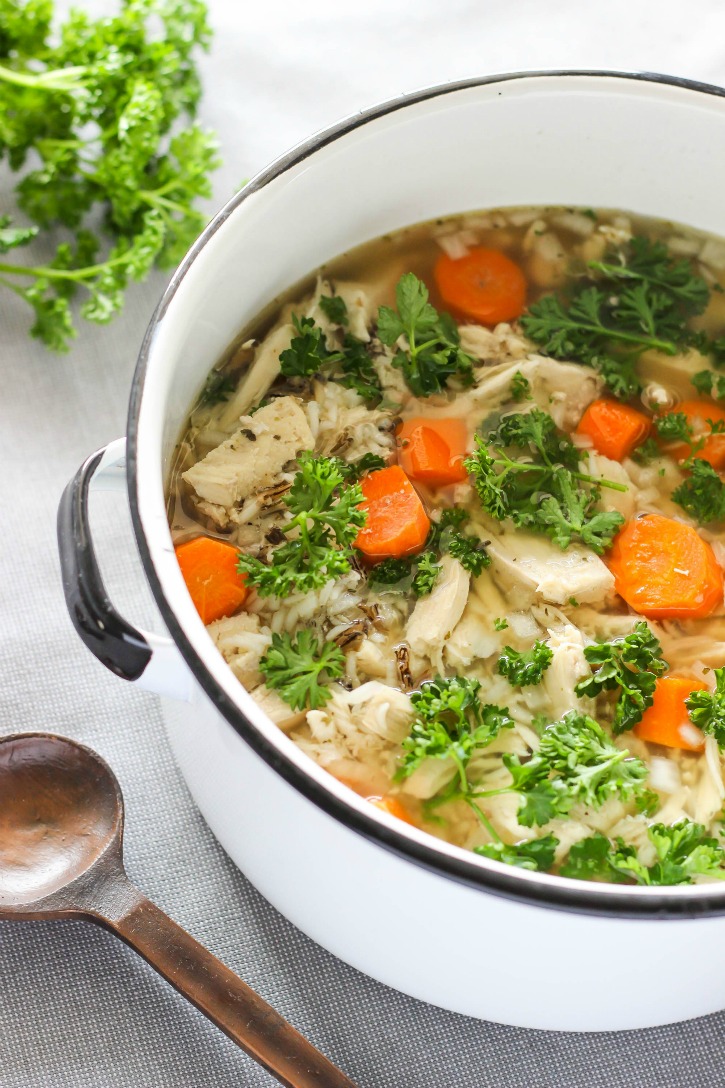 Thank you for letting me share my recipe for Slow Cooker Chicken and Wild Rice Soup!  What is your favorite soup recipe?