Freezer English Muffin Mini Pizzas – Their minuscule size and top-quality ingredients make these prep-ahead convenience foods the perfect combination of fun and healthy!
Hi, Simple As That readers! This is Rachel from Simple Seasonal, back with another recipe that I know your family will LOVE. Today's recipe is an all-time favorite in my household, not to mention it makes meal prep super easy for mom (that's me)!
When I was a kid, my mom would sometimes make the happy announcement that we would be making English muffin pizzas – usually on lazy summer days when my sisters and I weren't in school. When we made these little pizzas it didn't just mean we'd be indulging in that saucy, stretchy-cheesy culinary delight that all children (and grown-ups) love. It also meant that we got to make our own custom mini pizzas. Now that I have a family of my own, I'm continuing on the English muffin pizza-making tradition. We all have our favorite assortment of toppings. My son is a plain-cheese kind of guy, my husband likes his supreme, and I love pepperoni and cheese.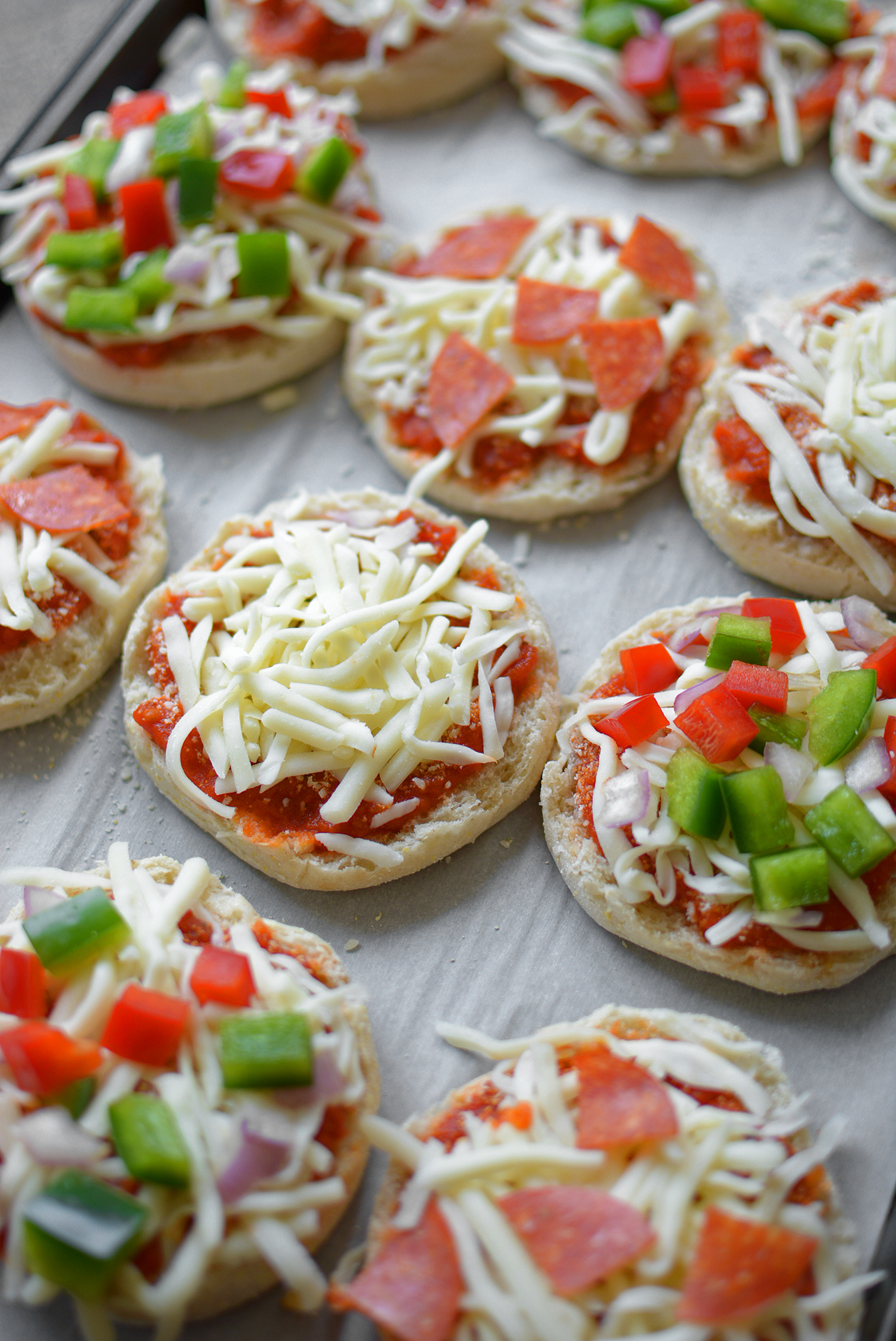 When you make these pizzas, sometimes you're going to want to cook them right away and gobble them right up, but they can also be frozen for later. Now that I'm a mom, I think the best thing about these little pizzas is that they are a perfect solution for feeding my family more healthy food on the fly.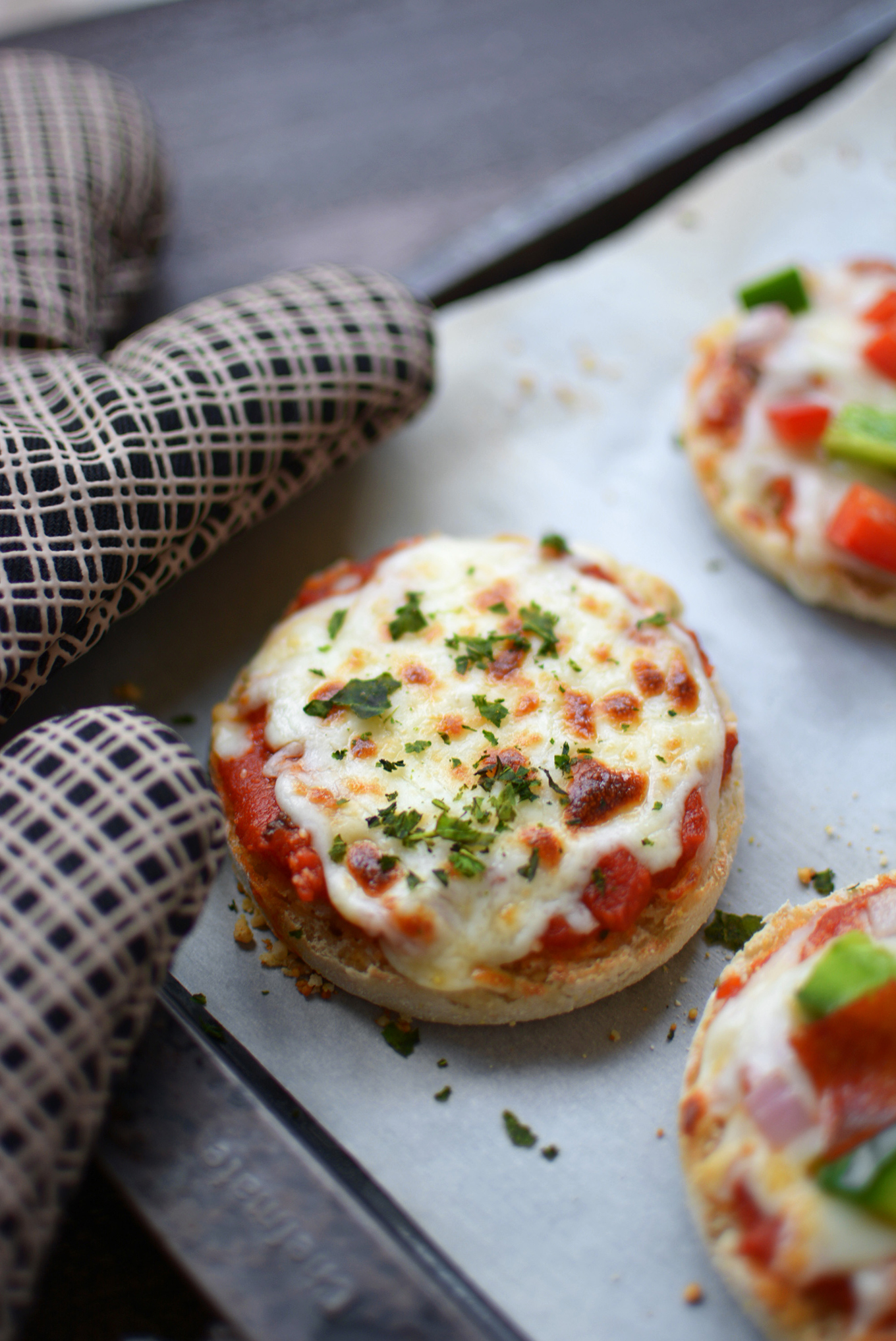 Pre-fab convenience foods that kids love, like frozen chicken nuggets, french fries, mac 'n cheese, and pizza are certainly alluring because of their fast prep time and kid appeal. Unfortunately, they are often full of processed ingredients that the average fifth-grader would have trouble reading. When I make a big batch of these pizzas to freeze for later, I select the best ingredients I can find; English muffins and pizza sauce from the organic aisle, real cheese, and uncured pepperoni.  The end result is an all-natural convenience food in my freezer that the whole family loves and I can feel good about feeding them.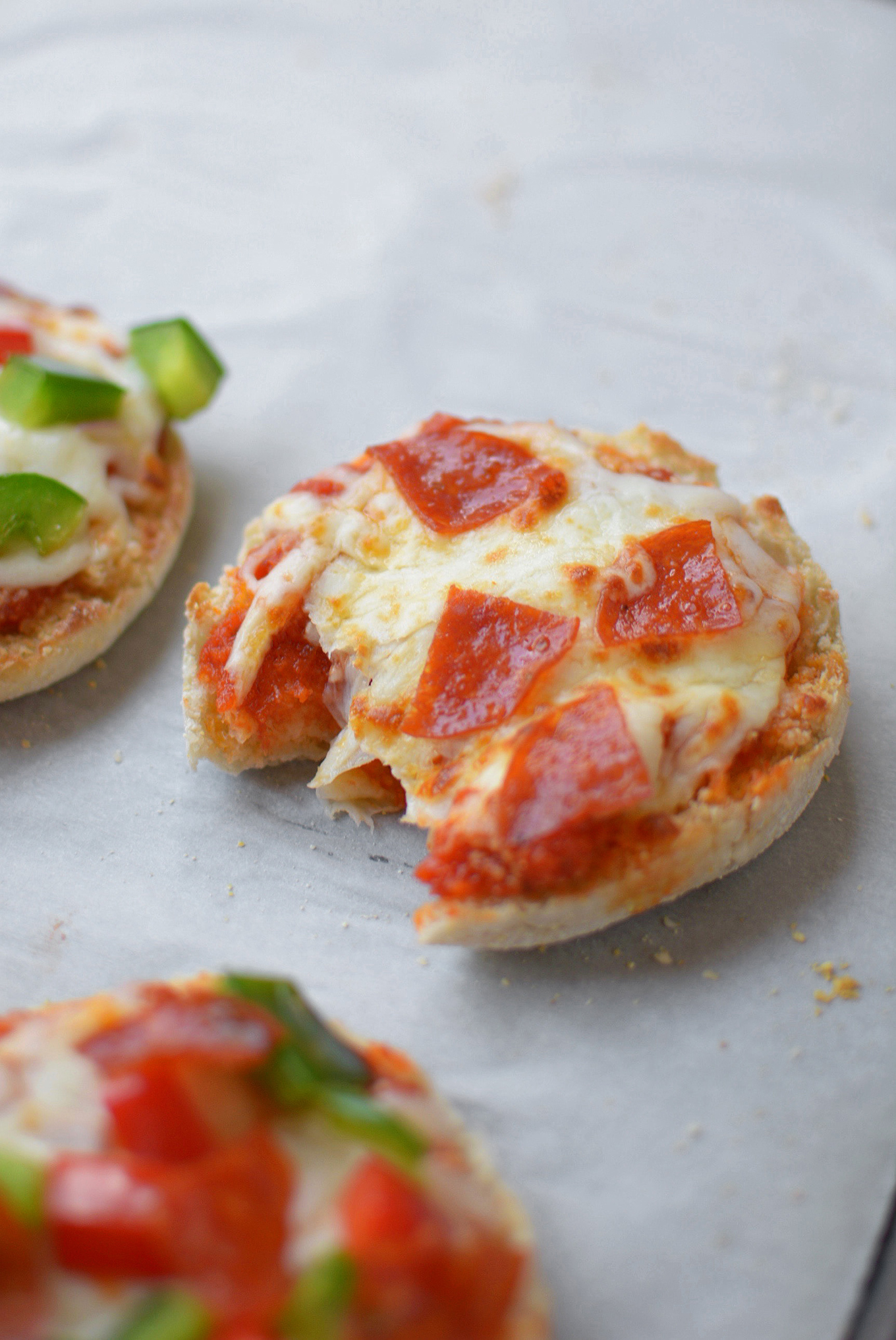 Freezer English Muffin Freezer Pizzas
Their minuscule size and top-quality ingredients make these prep-ahead convenience foods the perfect combination of fun and healthy!
Ingredients
6 English muffins (1 pack)
1 13 oz jar pizza sauce
¼ C grated parmesan cheese
1 C shredded mozzarella cheese
1 C shredded provolone cheese*
an assortment of your favorite pizza toppings (ex. pepperoni, sausage, ham, pineapple, peppers, onions, etc.)
Instructions
Arrange 12 English muffin halves face side up on a baking sheet. If you like crunchy pizza crust, then toast first. If you like a softer pizza crust then leave un-toasted.
Spread 1 Tbsp of pizza sauce on each English muffin half, sprinkle with about 1 tsp parmesan cheese and a heaping ⅛ C of the mozzarella and provolone blended together. Finally top with your favorite pizza toppings.
To freeze, lightly pack down the pizza toppings so they say in place better once frozen. Freeze uncovered for 8 hours. After 8 hours have elapsed, arrange them in a freezer-safe tupperware container. To stack, place a piece of parchment between layers. Store in the freezer up to three months.
To cook the frozen English muffin pizzas, preheat an oven to 425ºF, arrange them on a baking sheet, and cook for 10-12 minutes, or until the cheese becomes bubbly and begins to brown. To cook the pizzas without freezing, place them under a broiler for 2 to 4 minutes.
Notes
*For a milder flavor, substitute the provolone for an additional cup of mozzarella. Also, consider purchasing pre-shredded cheese as a time saver.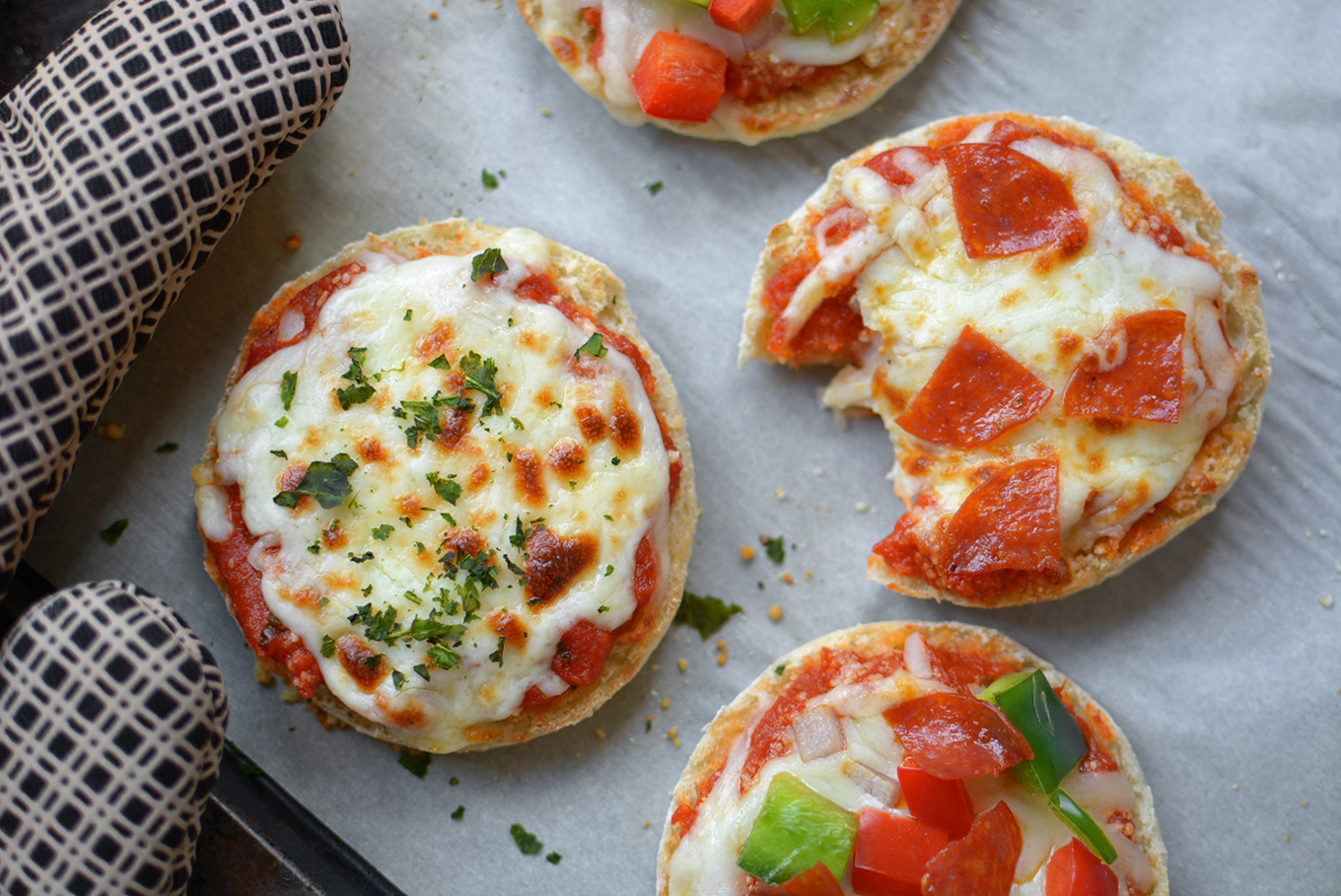 Looking for more freezer-friendly recipes?