Healthy Banana Chocolate Pudding – easy and delicious pudding recipe made with all natural ingredients.  It's the perfect guilt free chocolate dessert!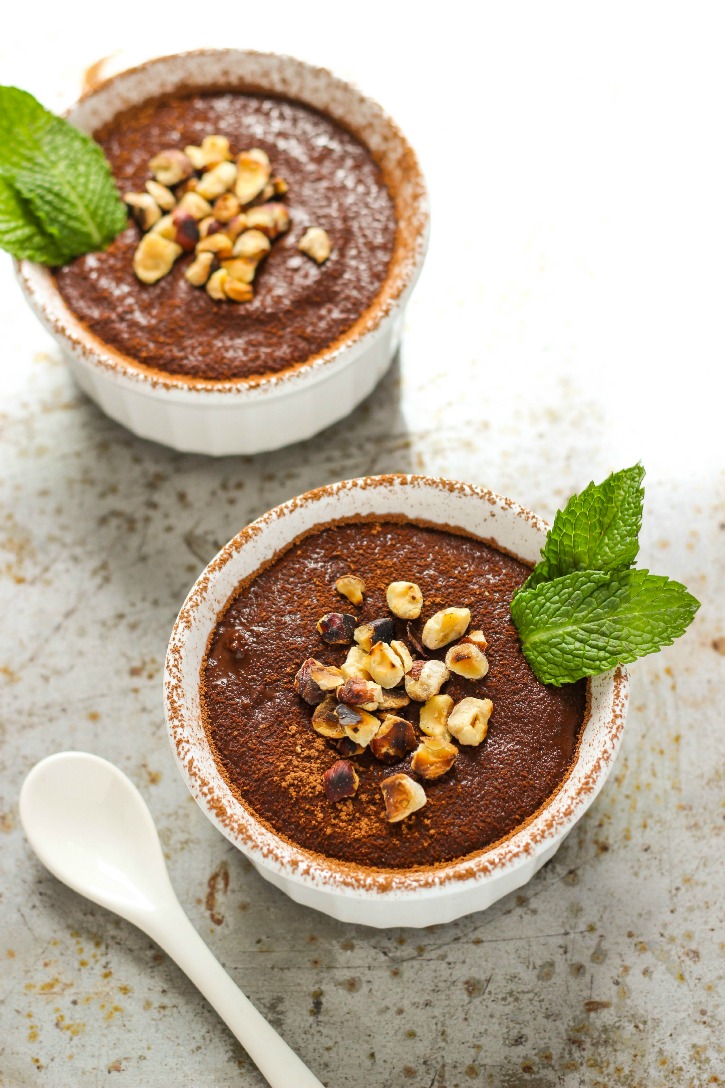 Hello there!  It's Katie from The Casual Craftlete blog.  Remember a few weeks ago when I shared a recipe for Healthy Chocolate Chunk Banana Oatmeal Cookies?  Well, I just love the flavor combination of bananas and chocolate so much that I made a recipe for Healthy Banana Chocolate Pudding.  This pudding is made with just a few all natural ingredients and is the perfect guilt free chocolate dessert.  This recipe is dairy and gluten free and is also vegan.  It's super healthy, tasty and easy to make!  That's a win win for me.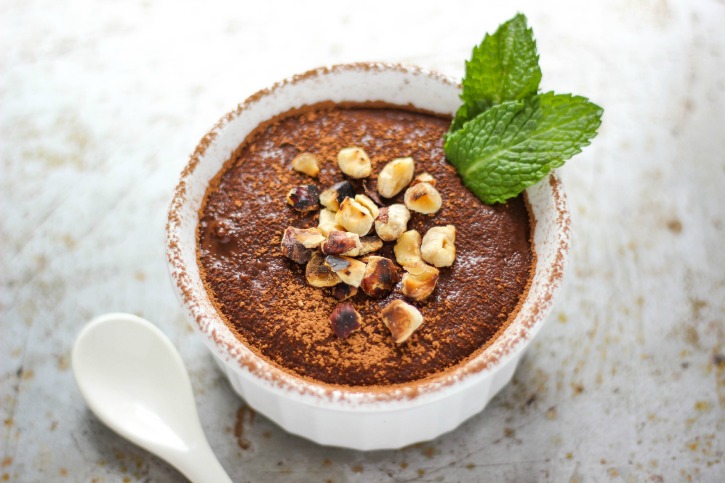 Ingredients
4 ripe bananas
1/4 cup cocoa powder – organic
1/4 cup agave nectar
1 teaspoon cinnamon – organic
1 teaspoon vanilla
1/2 cup toasted hazelnuts for topping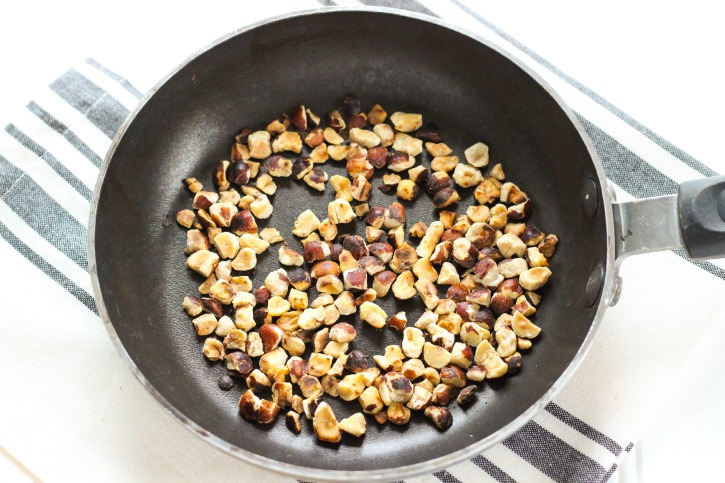 First, I started by toasting a 1/2 cup of hazelnuts in a small sauce pan over medium heat for approximately five minutes.  Once the hazelnuts are toasted, set aside and let cool.  I like adding toasted hazelnuts on top of the pudding because they add a nice crunch to break up the creaminess of the pudding.  They also add a nice smoky earthy flavor.  You really can't go wrong.
Next, combine bananas, cocoa powder, agave nectar, cinnamon and vanilla into a food processor.  Blend until smooth and creamy.  You may need to stop and scrape the sides of bowl a few times to make sure all the ingredients are incorporated.  The consistency should be super smooth.  I personally don't like any lumps of banana in my pudding, but if that's your thing go for it.
This pudding recipe should make enough to fill two small ramekins or approximately 16 oz.  Serve right away or place in the refrigerator until ready to eat.
Once you have the pudding consistency to your liking, it's time to serve it up.  I like putting the healthy banana chocolate pudding into small white ramekins.  I dust the top of the pudding with cocoa powder, then top it with the toasted hazelnuts and garnish with mint.  It looks fancy with minimal effort.  Not only is this pudding healthy and delicious, it is beautiful too.  Plus, it takes less than 10 minutes to make this dessert.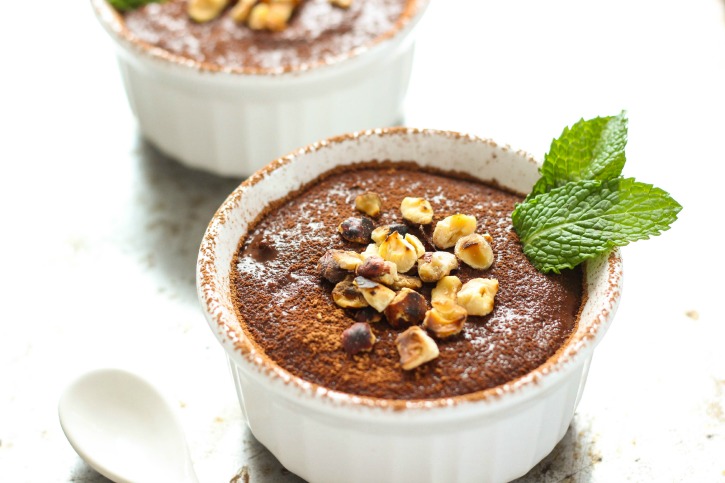 This is a winning dessert that will sure to impress your family and friends while keeping your waistline in check.
Thanks for letting me share!
YOU MIGHT ALSO LIKE: