This is a sponsored post written by me on behalf of Green Works for IZEA. All opinions are 100% mine.
Today, we are sharing some of our favorite tips and why we love Keeping It Clean and Natural with Green Works®. Save with Cartwheel save with Target
Hello friends!  We are excited to share one of our favorite brands of cleaning supplies along with a few tips to keep your home clean and happy.  Your home should be and probably is your safe haven.  It's where memories are made and where you can unwind and be completely you.  So, wouldn't you want your dwelling to be cleaned with supplies that are naturally derived and don't leave a harsh chemical residue?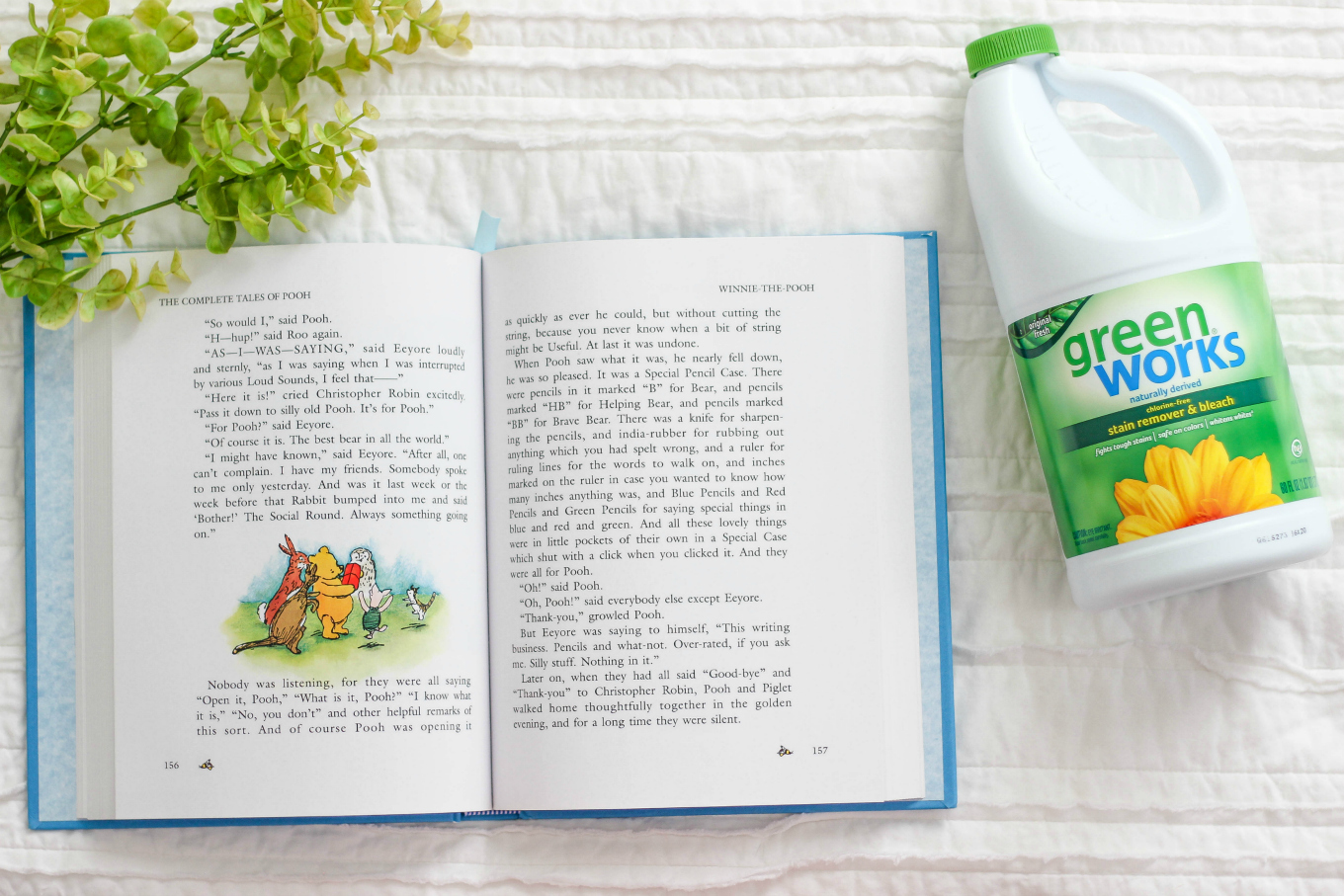 The older I get the more I appreciate slowing down and staying at home.  Life is busy and we'll take any chance we get to snuggle up on the couch.  Between my husband, our five year old daughter, our two dogs, and the countless craft projects I have on the go, our home can get quite messy at times.
I have been using Green Works® ever since my daughter was baby.  I wanted safer clean products without harsh fumes.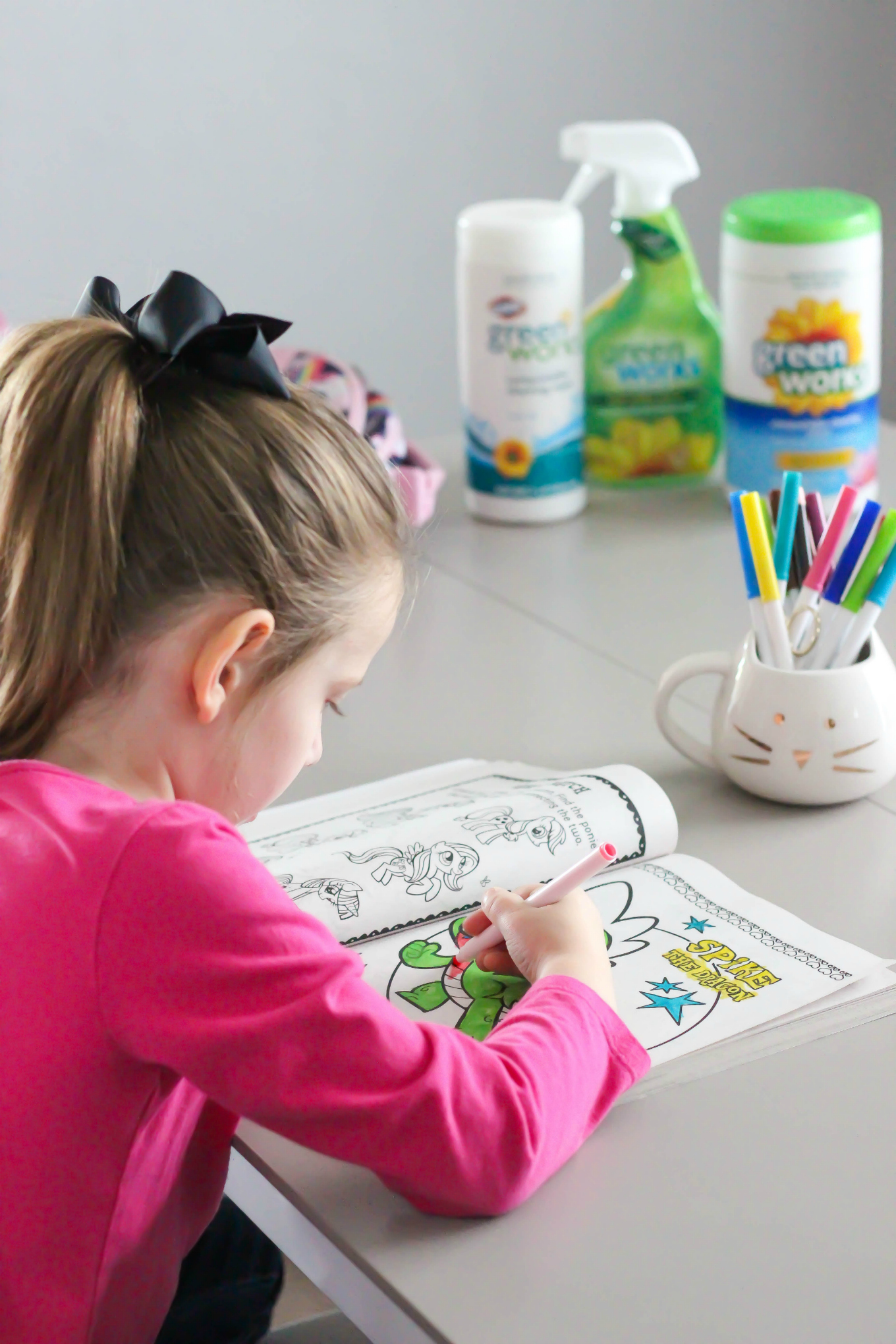 Now that my daughter is older, we still use Green Works® for keeping our house clean. Ellie is in kindergarten and really enjoys being creative.  She loves painting, coloring, and making messes.  The compostable cleaning wipes make it easy to quickly clean up those creative messes.

Our house is a dog loving home.  We have two female beagles who have been in our family for many years.  Only one of them wanted to have her picture taken.  Since they are inside dogs, we like to keep things clean and natural for them too.  These furry friends also like to make messes, sometimes on accident.  I love Green Works® because they are a powerful cleaners.  The detergent and stain remover are great for washing and cleaning dog blankets and beds.  The products also smell so fresh.
I can't blame my family for all the clutter and chaos in our house.  I am a craft maker who uses, paper, glue, paint, and other materials.  It is important to me to keep my work space clean because it is our dining room table.  There is no way I want to eat or have my family eat on a table that has chemicals and who knows what on it.  That is why I only use Green Works® multi-surface cleaner for a safer clean.  Your home should be a safe place for your family and we are Keeping It Clean with Green Works®.
Green Works® products are 95% to 99% naturally derived.  That means all the active cleaning ingredients in Green Works®  products are derived from mother nature such as filtered water, plant-based cleaning agents, essential oils, corn-based ethanol and wood-based fibers.