One Pot Tomato Basil Pasta is a simple and delicious 30 minute vegetarian meal that is light and refreshing.  Perfect for the whole family!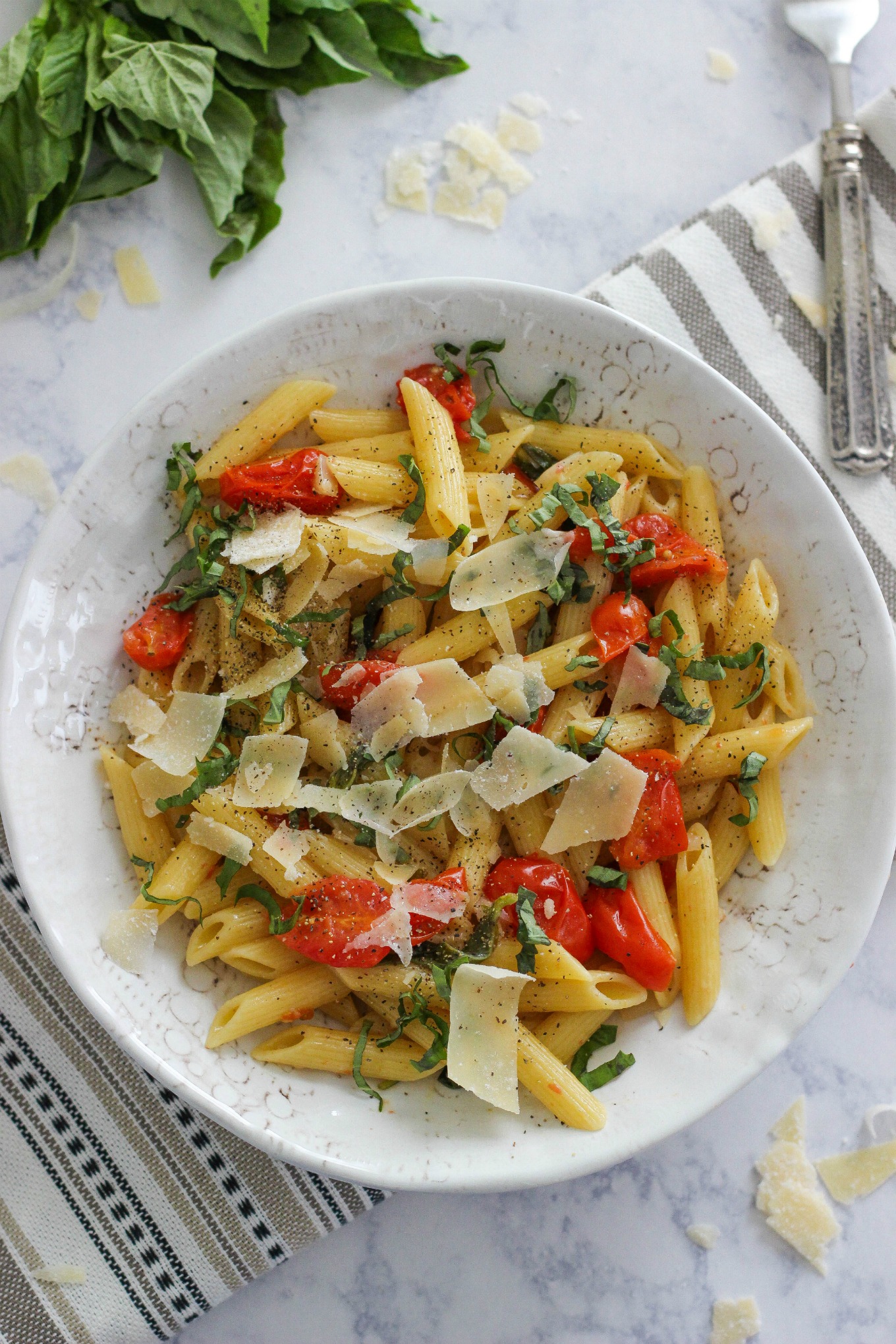 Hello there!  This is Katie from The Casual Craftlete blog.  Today, I am sharing a simple and yummy 30 minute pasta dish.   This One Pot Tomato Basil Pasta is one of our family favorites and it couldn't be easier to make.  This recipe is made with real, fresh ingredients and is a perfect meal anytime of year but now that it is spring, you can enjoy fresh herbs and vegetables from your local area.
One pot meals are my favorite recipes to make.
I am not a huge fan of cleanup and doing the dishes and this pasta is fantastic to make when I am short on time or don't want to clean.  This recipe includes penne pasta, cherry tomatoes, fresh basil, garlic cloves, white onion, olive oil, and water.  The only prep work you need to do is to chop a 1/2 cup of white onion and halve 1 pint of cherry tomatoes.  All of the ingredients cook in one pot for under 30 minutes.
Our family loves this One Pot Tomato Basil Pasta recipe.  It is also great to make for potlucks, brunch, or any large get together because it is so easy to make and tastes delicious!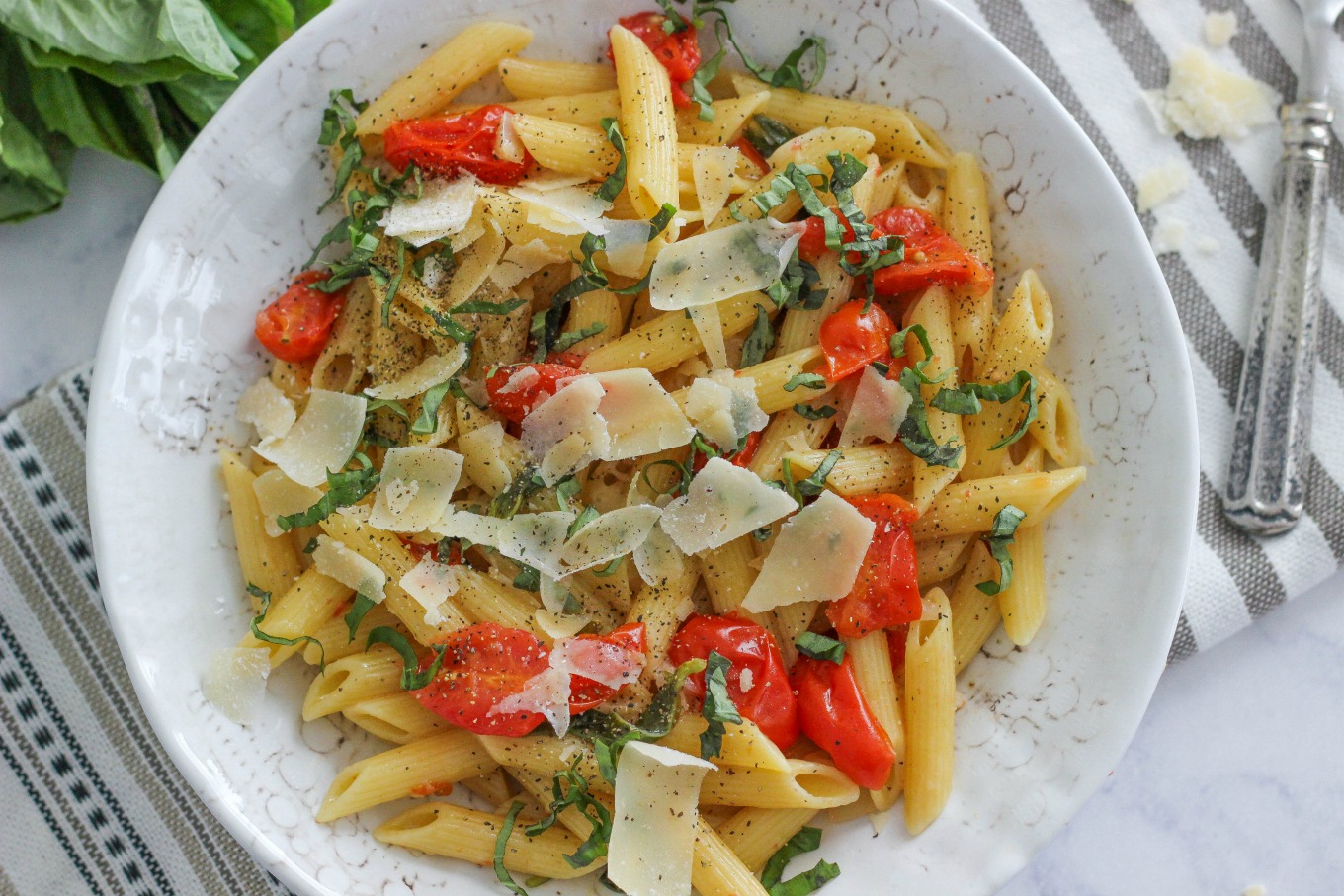 One Pot Tomato Basil Pasta
Ingredients
4½ cups water
3 Tablespoons extra virgin olive oil
1 box penne pasta
1 pint cherry tomatoes, halved
½ cup fresh basil leaves, packed
3 whole garlic cloves
½ cup white onion, chopped
salt and pepper to taste
parmesan cheese
Instructions
In a large stockpot, combine water, olive oil, penne pasta, halved tomatoes, basil leaves, garlic, chopped onion, salt, and pepper.
Cook over high heat and bring to a boil.
Reduce heat to a simmer and continue to cook for 10 to 11 minutes, or until pasta is thoroughly cooked and water has reduced. Stir occasionally.
Remove from heat and let stand for 2 minutes. Remove garlic cloves.
Add salt and pepper to taste. Garnish with shaved parmesan cheese and fresh basil.
Serve hot.
If you liked this recipe you might also enjoy…