This is a sponsored post written by me on behalf of Tom's of Maine for IZEA. All opinions are 100% mine.
Reduce Waste with Tom's of Maine by celebrating Earth Month with an upcylced mini piñata craft. Visit Toms of Maine's website for more information. I pledged to reduce 1 lb of waste per week with Tom's of Maine's #lesswastechallenge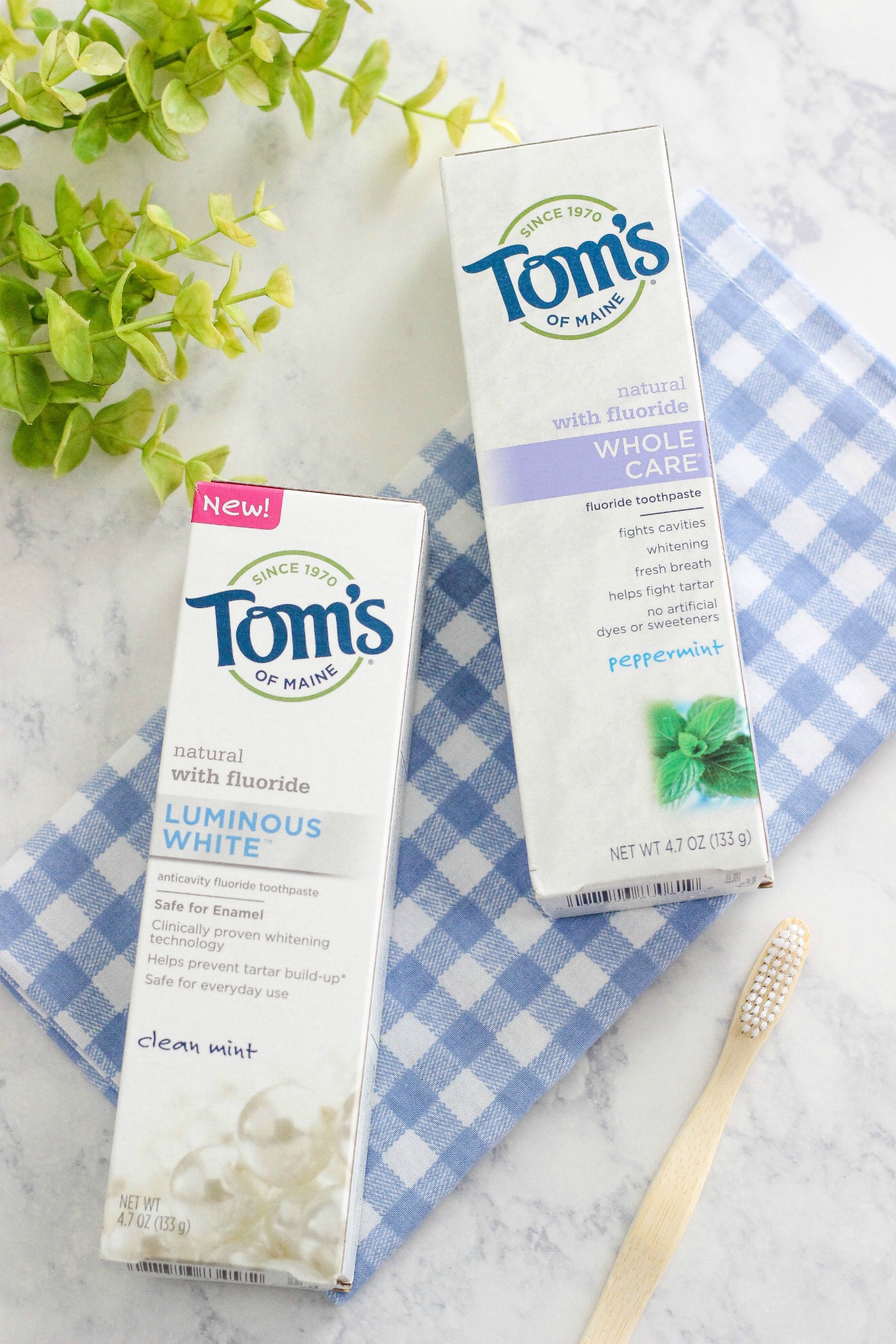 This year Earth Day is April 22, and today I am sharing some ideas and tips on how to reduce waste by making an upcylced mini piñata using a Tom's of Maine toothpaste box.  Tom's of Maine has been developing natural oral care solutions for over 30 years, and Whole Care® toothpaste offers many solutions in one. It fights cavities, whitens with naturally sourced silicas, freshens breath, and helps prevent plaque and tartar buildup with regular brushing.  All Tom's of Maine toothpaste and products can be found at your local Target store or Target online.
I was actually a dental assistant for eight years before I got pregnant and had my daughter.  Oral health has always been a passion and I still inform people if they ask and I am teaching my daughter the importance of keeping her teeth clean and healthy.  I love Tom's of Maine toothpastes because they are high quality products and never use artificial colors, flavors, fragrances, preservatives or animal testing.  Keeping me and my family safe is the utmost importance as well as reducing waste.
To celebrate Earth Month, let's make an upcylced mini piñata perfect for parties and favors.  Maximizing product packaging, like toothpaste boxes helps to reduce waste and recycle.
Supplies needed:
Tom's of Maine toothpaste box
Tissue fringe
Scissors
Tape
String
Goodies for stuffing inside
Instructions:
Start by cutting strips of the tissue fringe to wrap around the toothpaste box.  I used a tape runner to tape the tissue to the box.  This tissue fringe is amazing because it is already cut for you making it super easy to use.  Make sure to leave one end of the box open so you can fill it with goodies.
Once the toothpaste box is completely covered, cut a piece of string.  I hot glued the string to the top of the box.  You could also cut a hole in the top of the box and tie the string that way.
Add the treats inside the box and use a piece of tape to take the bottom.  I love the idea of using these mini piñatas for party favors.  What are some ways that you reduce waste or upcycle?